This Christmas, streamers across the South West are taking part in Jingle Jam, the biggest charity streaming event in the world. In celebration of our seventh year taking part, we met up with some of the Jingle Jam team to launch Wallace & Gromit's Moon Rocket hot air balloon!
Jingle Jam
Running since 2011, Jingle Jam is a Christmas charity streaming event hosted by the Jingle Jam team, a beloved group of content creators and streamers based in Bristol. It sees participants from across the country live-streaming their own content – from games to vlogs, challenges and more – while generous spectators donate to their chosen Jingle Jam charity. Joining as one of the Jingle Jam chosen charities in 2017, streamers who want to support the South West's regional children's hospital and the amazing patients and staff in it can stream and fundraise for us.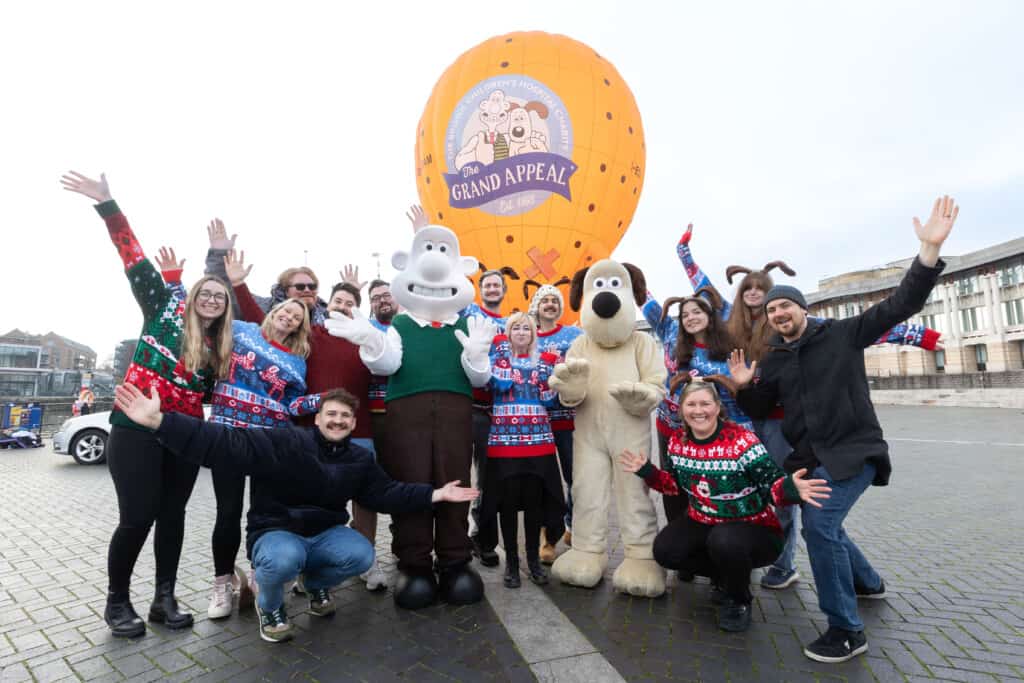 Since 2017, Jingle Jam has raised over £1.6 million for us, which will help fund Jingle Jam Building – a revolutionary new facility that will offer families and patients in Bristol Children's Hospital somewhere to stay for free, while receiving therapy and treatment on-site.
The first-of-its-kind in the UK, Jingle Jam Building means children and their families who have long rehabilitation journeys ahead of them can stay together in a homely environment where treatment is just a stone's throw away.
Help make Jingle Jam Building a reality
Have an awesome content idea? Love streaming your favourite games? Why not get involved with Jingle Jam this year and help us fund this life-changing facility.
We have liftoff!
On Wednesday 29 November, the Jingle Jam team took to the skies in Wallace & Gromit's Moon Rocket hot air balloon as we celebrated the build-up to Jingle Jam 2023. The team were also greeted by their favourite cheese-loving duo – Wallace & Gromit – for a fun-filled day.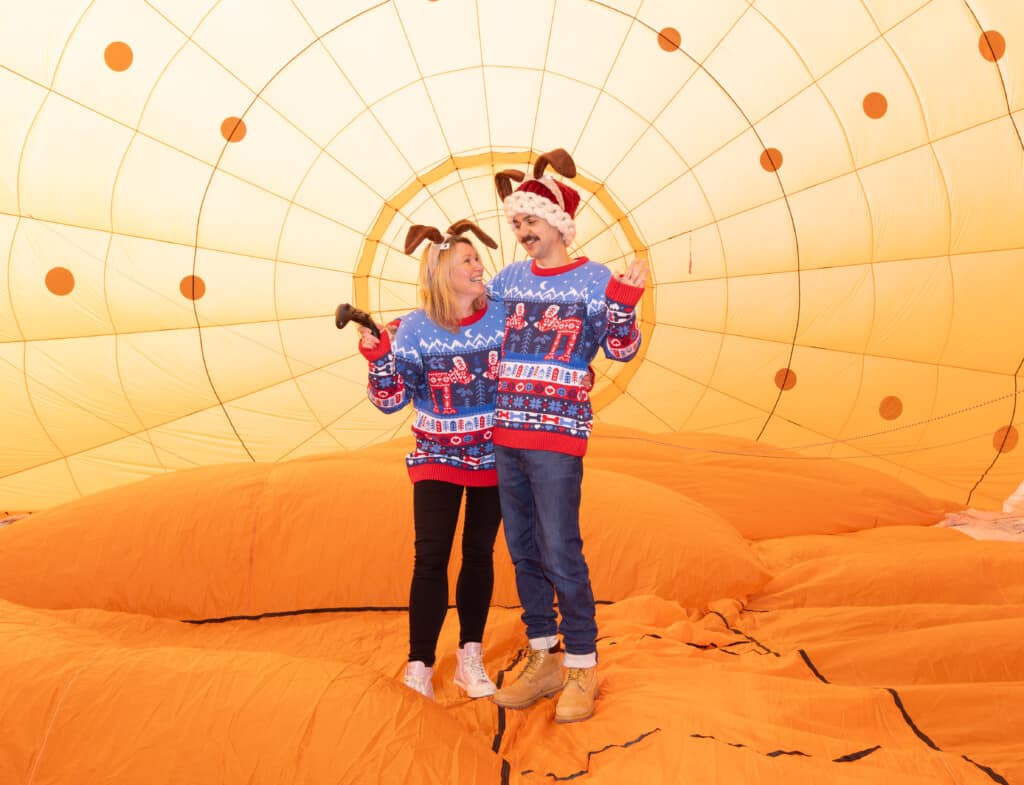 From 1 – 14 December, the Jingle Jam team will be live-streaming 24 hours a day, playing games and taking on all sorts of fun and festive challenges. Keep up with your favourite Jingle Jam team member or hold your own stream and get involved!
Stream for Jingle Jam 2023
If you'd love to get stuck into some festive fundraising this Christmas by streaming for us, let us know. We'll send you out a special t-shirt to stream in, as well as some cracking goodies for hitting fundraising milestones.
If you love gaming but don't want to stream, you can pick up an awesome games collection worth over £1,000, generously donated by games studios just for Jingle Jam. With all sorts of genres and styles, this pack has something for everyone. And the best part? You can get it when you donate a minimum of £35 to one of our streamers.
Livestream for good
Grab your favourite game and get streaming from 1 – 14 December.
You can also join the Jingle Jam discord channel, where the Jingle Jam team, The Grand Appeal fundraising team, streamers and viewers talk all things Jingle Jam.