The cat's out of the bag… Or should we say dog? Gromit Unleashed is back!
Think spectacular sculptures, innovation, creativity, big names and starring roles from some of Aardman's iconic characters. 'When?' we hear you say… Gromit Unleashed will be coming to a street near you in summer 2025. So, put the date in your diary and prepare for another out-of-this-world event.
While we're keeping our exciting event plans under lock and key, one thing's for certain: this much-anticipated sculpture trail will build on the runaway success of Gromit Unleashed, Shaun in the City, and Gromit Unleashed 2. You've come to expect big things from Gromit Unleashed and with top technology, immersive experiences and new creativity, 2025 will be no exception.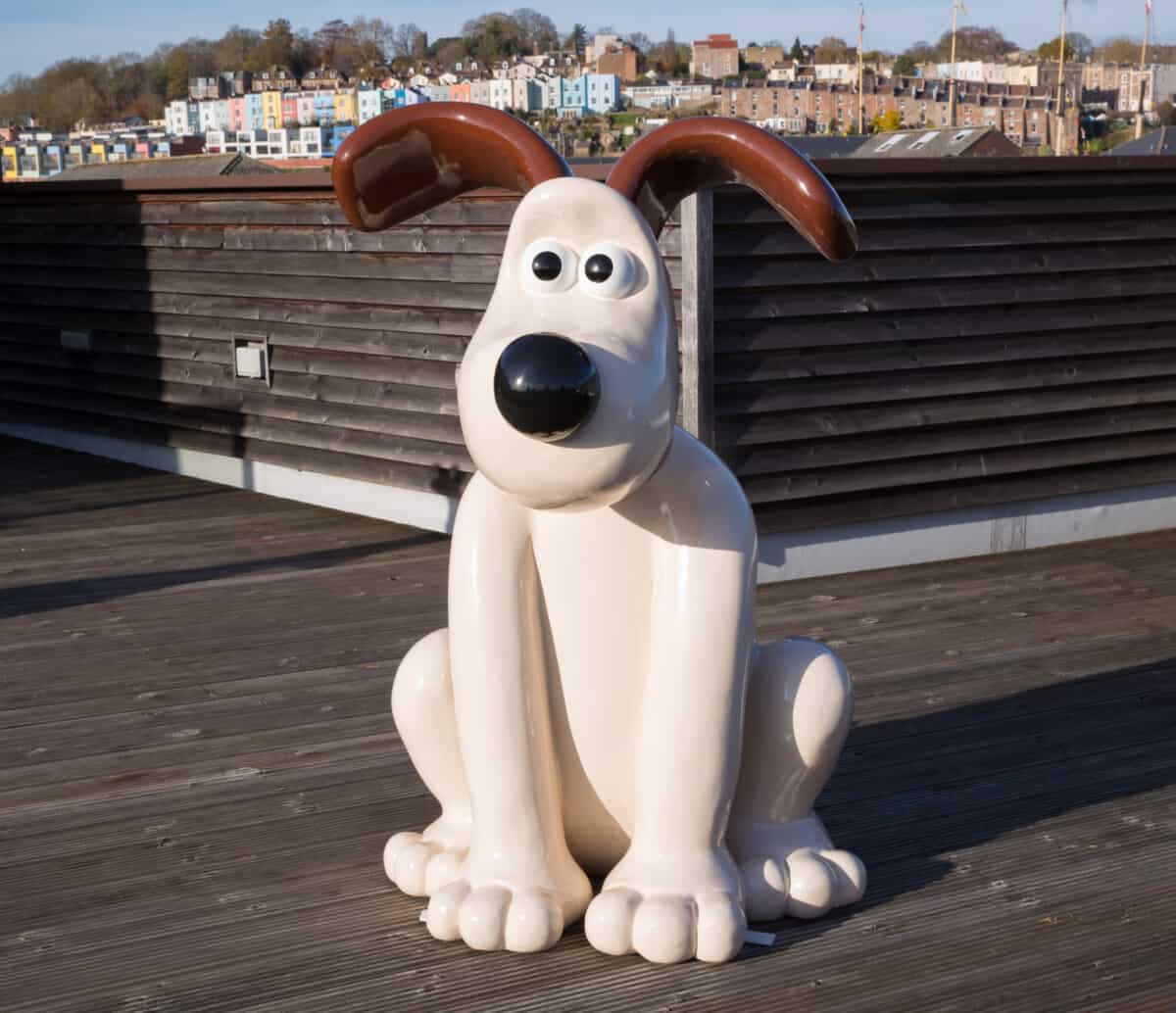 Want to keep up with the latest trail news? 
Sign up for our biweekly Gromit Unleashed email newsletter.  
Gromit Unleashed – where it all began
Our story started 10 years ago when, in partnership with Aardman, we unleashed 80 Gromits into Bristol and the surrounding areas. A sea of famous faces, brands and artists gave each its own unique design including Pixar, Cath Kidston, comedian Harry Hill, artist Sir Quentin Blake, actress Joanna Lumley and many more.
Nick Park launched the arts trail in true Wallace & Gromit style, as the sculptures arrived by steam train to Bristol's picturesque harbourside.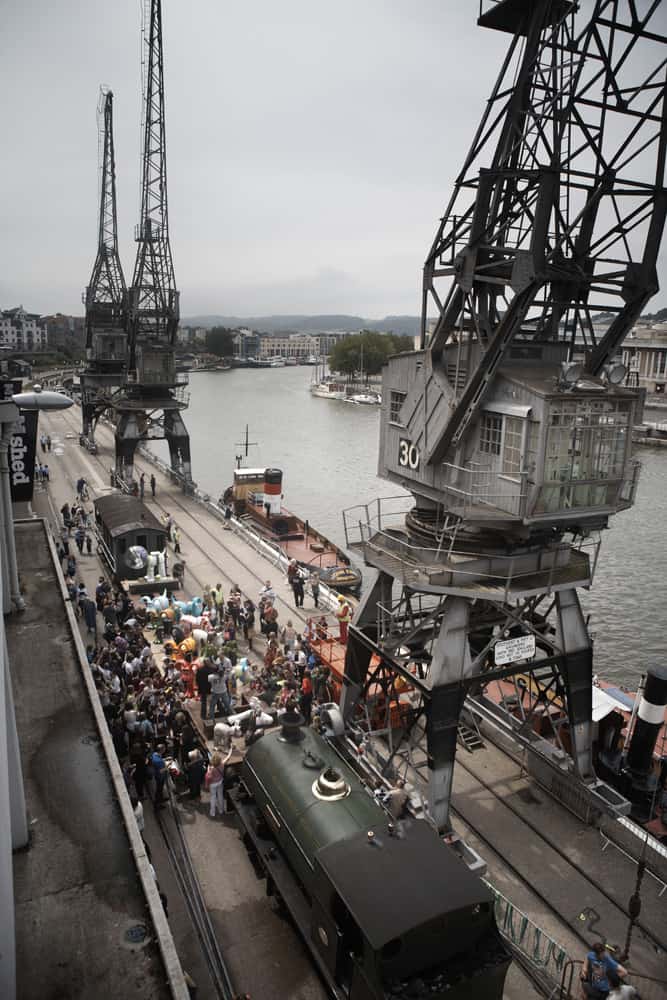 As we released the Gromit Unleashed Detect-o-Gromit app and trail maps flew off the shelves, Gromit mania well and truly took hold. The colourful canines were an instant hit with visitors from near and far. In fact, Gromit Unleashed brought over 1.2 million people to our beautiful city!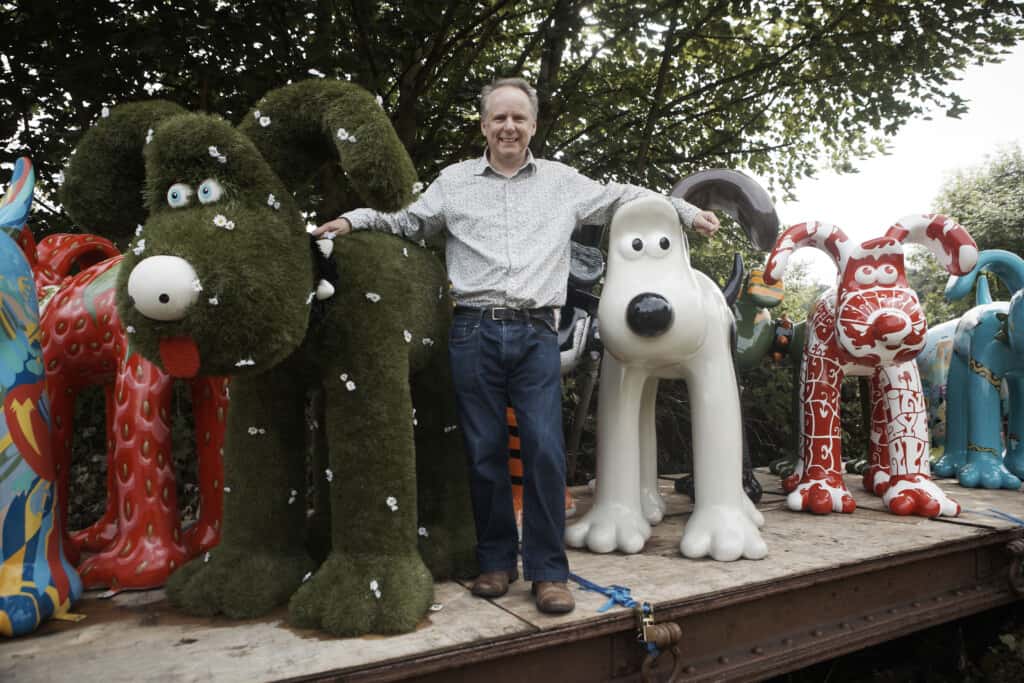 Our handsome hounds were rounded up for a last hurrah – an exhibition in the centre of Bristol. With queues up to eight hours and over 25,000 visitors, Gromit mania showed no signs of stopping.
Ending the summer on a high, each sculpture went under the hammer in October 2013 at our auction raising an astonishing and a record setting £2.3 million for Bristol Children's Hospital.
Shaun in the City
In 2015, Shaun the Sheep starred in two ewe-nique arts trails in Bristol and London. 120 sculptures of Aardman's award-winning character flocked to iconic locations and green spaces designed by celebrities and artists like David Gandy and Dreamworks.
Our loyal supporters didn't disappoint either: the trail app went straight to the top of the charts within just 24 hours of launching as hordes of people visited both cities.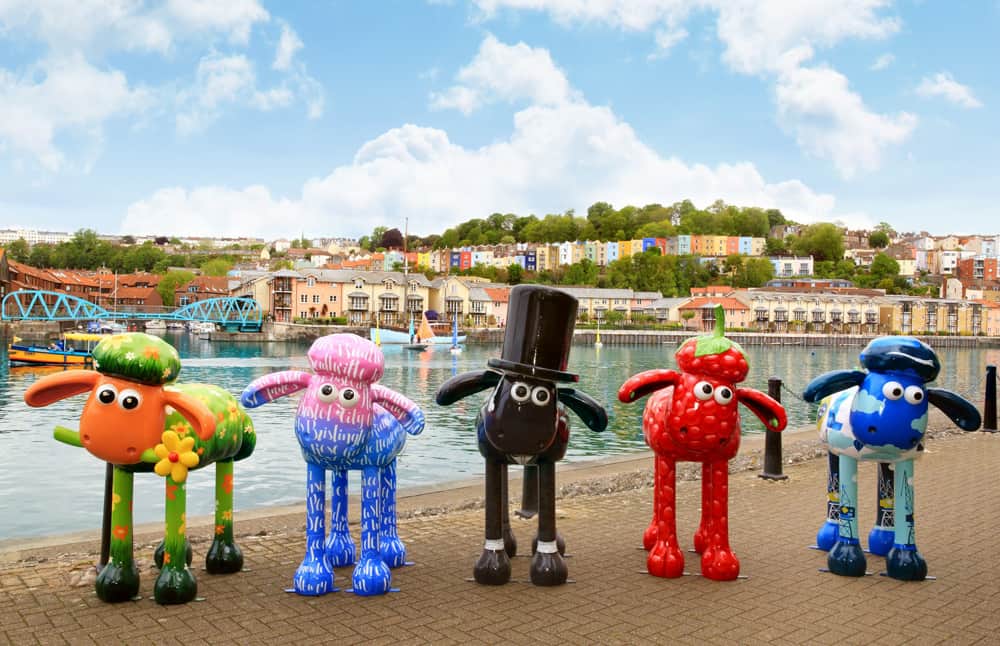 Gromit Unleashed 2
Gromit Unleashed came back with a bang, returning to Bristol in 2018. This time, everyone's favourite pooch was not alone – his pal Wallace and their arch nemesis Feathers McGraw joined the fun.
For nine weeks, 67 designs dazzled the streets of Bristol, perfectly placed for a 'Grand Day Out' with family and friends. But the fun didn't stop there; Gromit Unleashed 2 was a truly innovative trail. From augmented reality to contactless donations and interactive sculptures, it fused arts and science to bring a spectacle of sculptures to Bristol. Remember our jet-powered 'Gromjet' and wind-up Feathers McGraw, 'In-go-nito'?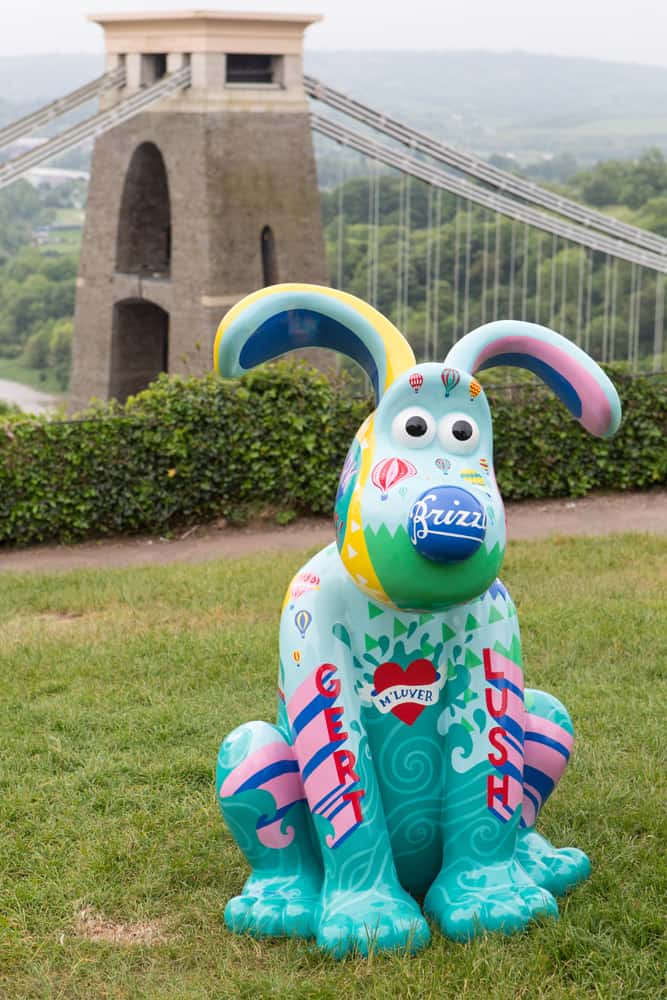 Household names like LEGO and Minions adopted their very own sculpture while engineering giants such as Rolls-Royce and Renishaw used top technology to reimagine Gromit like never before.
Once again, our trail app hit the number one spot with over 40,000 downloads. Meanwhile, Gromiteers travelled 1,250,000 miles to see their favourite design.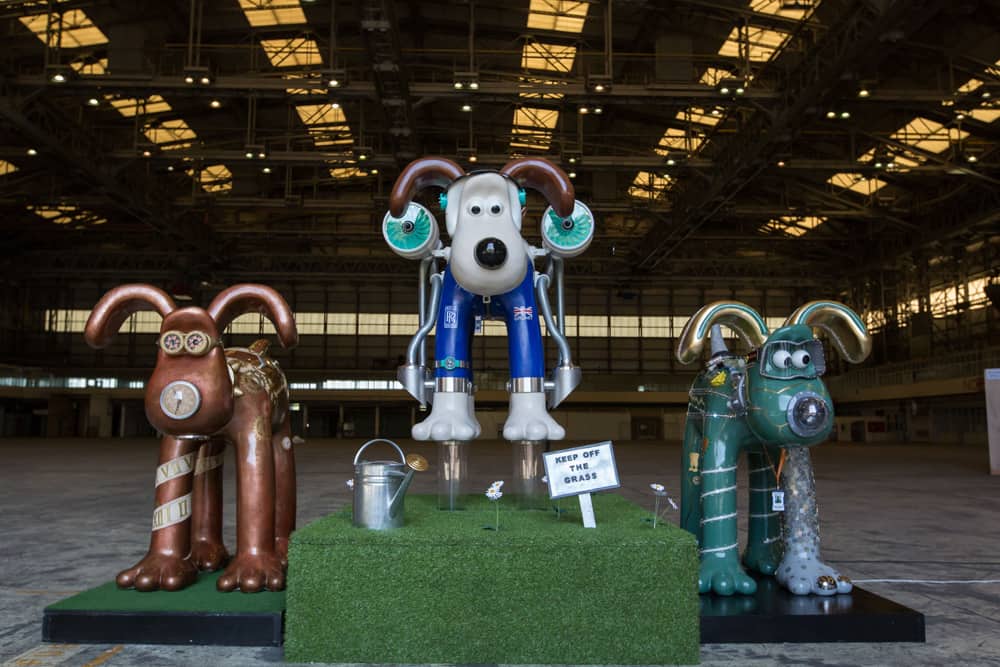 Coinciding with the 250th anniversary of the circus, the homecoming exhibition transported trail superfans to a world of canines and carnivals. Visitors had one last chance to see all 67 sculptures in a 'Big Top' style marquee at The Mall at Cribbs Causeway before they were whisked away to auction.
After another incredible trail adventure each sculpture found its new fur-ever home in an electrifying auction. Over £1.3million was raised on the night to help sick children.
Gromit's legacy
At the heart of it all, are two very special hospitals: Bristol Children's Hospital and the Neonatal Intensive Care Unit at St Michael's Hospital.
Our three arts trails have raised millions to support each hospital and help them provide the very best treatment.
So, whether you went Gromit spotting, Gromiting, Gromit hunting or Gromiteering, thank you for helping make life better for sick children and their families. Just like…
What's next?
Since the last auction hammer came down in 2018, we have been inundated with questions about our next trail. While we can't tell you the exact details just yet, rest assured this Gromit Unleashed will be bigger than ever. So, watch this space.
If you want to keep up with all things Gromit Unleashed sign up to our email newsletter – you'll find Wallace & Gromit merchandise, Gromit Unleashed goodies and so much more.