Simpson & Partners co-founders Mandy and David know Bristol Children's Hospital like the back of their hand. After their daughter Mae was rushed into surgery with a bleed on the brain at just eight years old, the couple vowed to support the hospital that saved Mae's life.
Nestled in the Cotswolds, Simpson & Partners was founded in 2021 by Mandy and David, who put family at the forefront of everything they do. 
The family-run business makes electric vehicle (EV) chargers – and the pair have agreed to donate a portion from every sale to Bristol Children's Hospital after seeing the incredible transformation their daughter, Mae, went through there.
In June 2022, Mae woke up with a headache. That headache quickly declined – and when Mae lost consciousness, they knew something was incredibly wrong.
In the Paediatric Intensive Care Unit, Mandy and David met Mae's surgeon, who explained they needed to perform emergency surgery to remove a brain haemorrhage.
The next 12 hours were the hardest of their lives.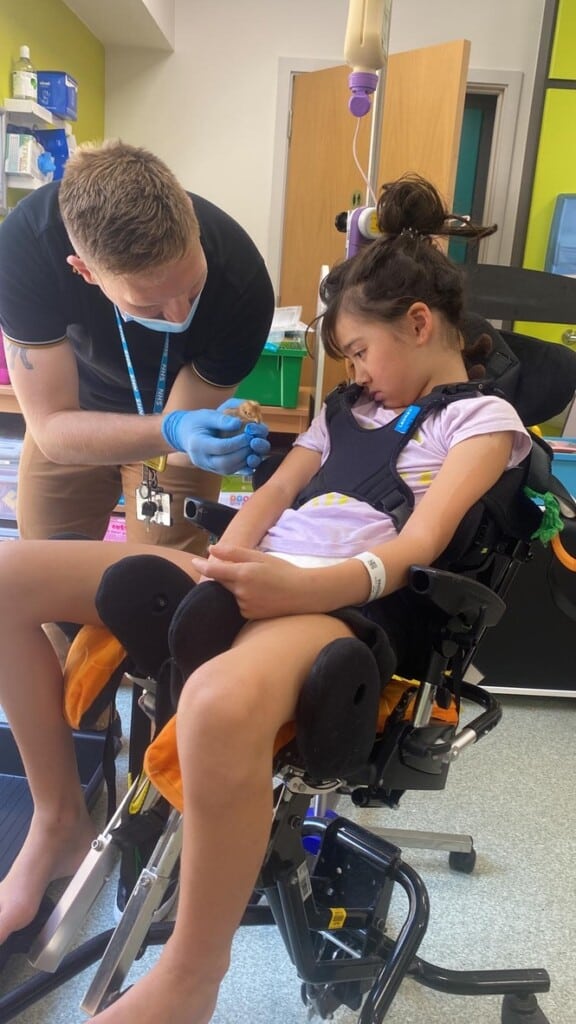 Our business had just launched when we faced the most terrifying and challenging experience of our lives. Our eight-year-old daughter, Mae, collapsed at home and was rushed to the hospital with a brain haemorrhage and a severe stroke. She was in a critical condition and needed immediate surgery to save her life.

Mandy, Mae's mum
Family-run and doing good
Simpson & Partners' tagline is "The Power of Good". Not only does it strive to bring goodness to its customers' homes, but to the planet, their staff, and their community, too.
For every electric vehicle charger Simpson & Partners sells going forward, they'll donate £1 to Bristol Children's Hospital. Mandy and David have also played a crucial role in helping to spread the word about our incredible upcoming patient hotel, Jingle Jam Building. 
The pair also encourage other businesses – small or large – to get involved with fundraising for Bristol Children's Hospital. They say: "if you feel like you can help, do. Any and all contributions make a difference. The Grand Appeal sits at the heart of Bristol Children's Hospital.They work closely with every ward, every staff member, every day. They are there to support patients and parents through the hardest times in their lives."
Why Bristol Children's Hospital is so special
When Mae woke up from surgery, she had lost many of her abilities. She could no longer walk, talk or swallow. She couldn't even move her eyes.
Mae faced a long and hard recovery process that lasted for more than five months at the hospital. In that time, she became a familiar face for all staff. She was cared for by doctors and nurses, the rehabilitation team, the speech and language team, psychologists, physiotherapists, occupational and play therapists and dieticians who helped her relearn how to do all these things. 
Mandy and David stayed in Grand Appeal House, one of our three free family accommodation houses. They were just minutes from Mae's bedside during her recovery.
Mae's recovery has been nothing short of miraculous. She left the hospital in a wheelchair in November, and she has continued to improve. She gradually returned to school and her favourite activities. She has shown incredible resilience and courage throughout this ordeal. We are so proud of her and grateful for everyone who helped her along the way.

Mandy, Mae's mum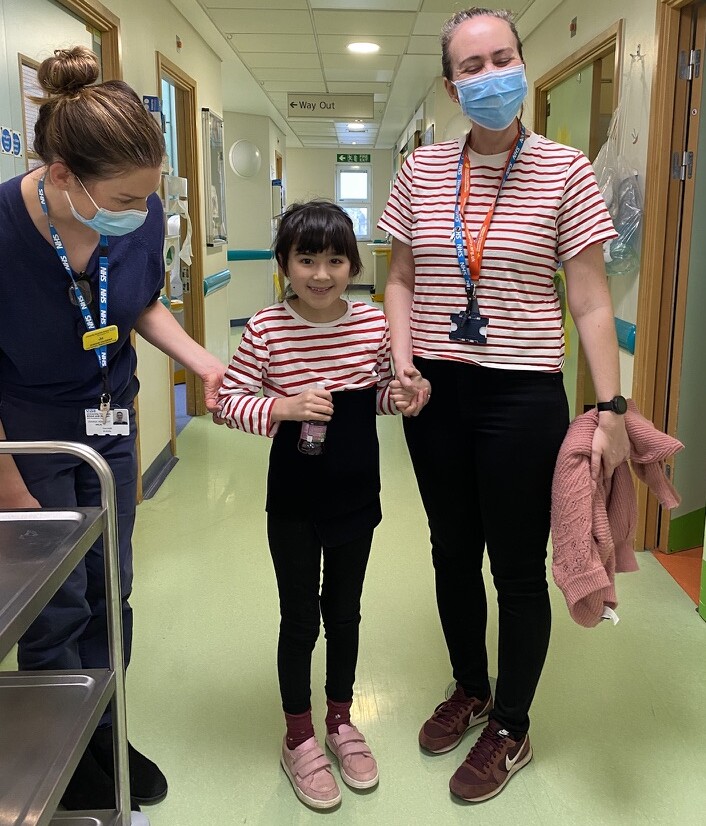 Looking for a way to help your community? Thousands of critically ill children like Mae need your help. Contact Helen to learn how your business can get involved.