Here at The Grand Appeal, the official Bristol Children's Hospital charity, we are committed to saving the lives of sick children and supporting their families.
---
We created Cots for Tots in 2010 to support and raise money for the Neonatal Intensive Care Unit at St Michael's Hospital in Bristol.
Together, we have one vision for the future: to ensure every sick child and baby from across the South West has access to the very best care, 365 days a year.
What we do
From helping staff, patients or their families, we put Bristol Children's Hospital at the heart of everything we do.
We support the hospital through: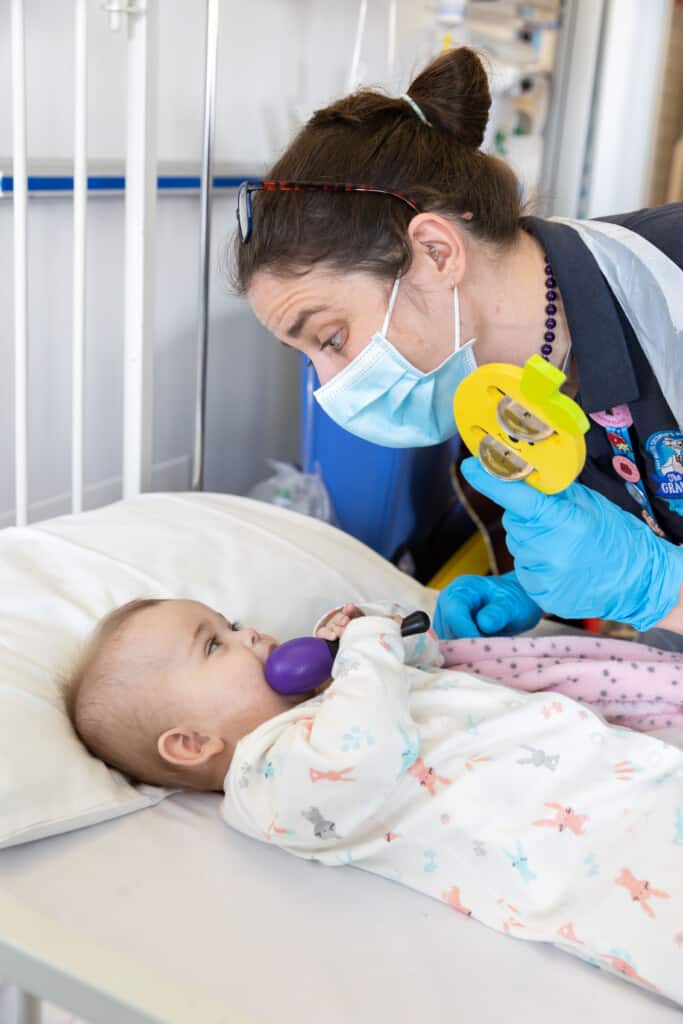 Whether we are running fundraising campaigns or working in partnership with the hospital to care for patients, parents and staff, we aim to make sure Bristol Children's Hospital is the very best it can be.
Find out more about how we support your children's hospital.
Bristol Children's Hospital
Bristol Children's Hospital is a very special place and we are proud to be its dedicated charity.
It cares for over 100,000 patients each year from across the South West and South Wales, covering the single largest geographic area of any children's hospital in England.
Babies, children, and young adults with highly complex medical conditions – from rare genetic disorders, neurological conditions, and congenital heart disease to traumatic injuries, cancer, and kidney disease – are cared for around the clock by extraordinary staff.
It's only with your help we can be there for these patients when they need it most.
Donate today
Support patients and their families at Bristol Children's Hospital