Our support for patients and their families comes in all shapes and sizes.
From Family Support Practitioners to Music Therapists and our Grand Appeal Sensory Play Practitioner, our specialist hospital staff are here to help patients and families every step of the way.
---
Support for families
Family Support Practitioners
Our Family Support Practitioners have worked with over 1,000 families, helping them to cope with the pressures and complexities that come with having a child in hospital, and providing practical and dedicated advice to help them move forward.
They provide a lifeline to parents, carers, grandparents, brothers, and sisters, giving emotional, financial and practical support when they need it the most.
We're not only there for mums and dads but for brothers and sisters, too. Whether it be Bristol Zoo or We The Curious, we fund day trips to local attractions making sure siblings get a welcome break from hospital life.
---
Support for patients
Play Therapy
Up on Starlight Ward, which cares for brave children battling cancer, our Oncology Play Assistant Sian is busy helping patients through imaginative and creative play sessions, giving them a chance to have fun during the often long and difficult treatments they face.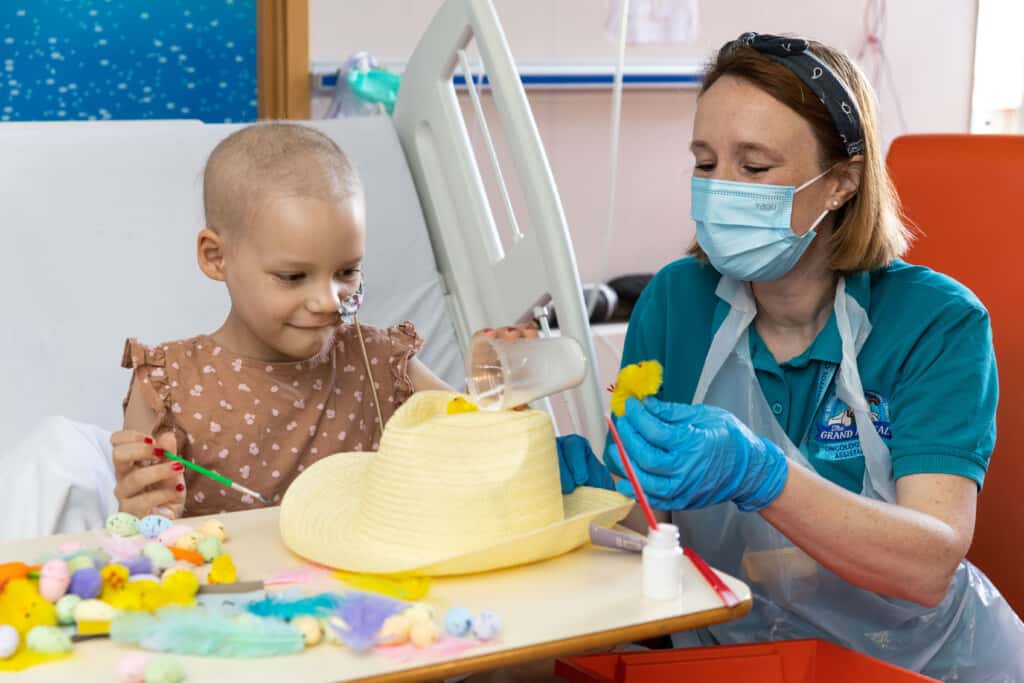 Sensory Play
Meet Marius, our Sensory Play Practitioner. He helps children with their development by exploring an array of sights, sounds, and surfaces.
Sensory play is an essential part of child development and is an effective way for children who are in pain or anxious about their stay in hospital to express their emotions. Marius works across the hospital with children aged up to 17 years old.
Music Therapy
Our Music Therapy service can be seen and heard in each ward at Bristol Children's Hospital.
Claire and Karen, our two passionate therapists, have delivered over 1,000 music therapy sessions at patients' bedsides at both Bristol Children's Hospital and St Michael's Neonatal Intensive Care Unit.
Whether they're banging a drum, strumming the guitar, or playing the flute, our fantastic music therapists bring smiles to over 30 children per week, helping them deal with the stresses and fears they face.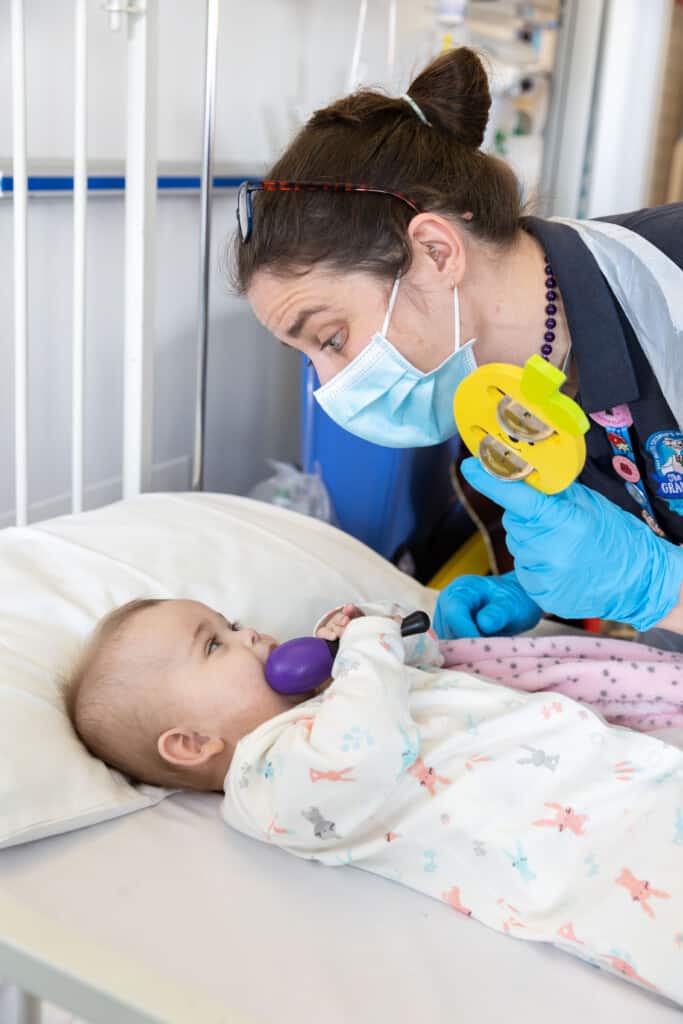 Arts Coordinator
From immersive theatre sessions and painting workshops to interactive, imaginative storytelling, our arts programme, 'Arts Unleashed' extends across Bristol Children's Hospital, aiming to ease the stresses and fears that come with hospital life for brave patients and their brothers and sisters.
At the helm is our Arts Coordinator, Lynne, who took up the role after 17 years as Play Centre Manager at the children's hospital!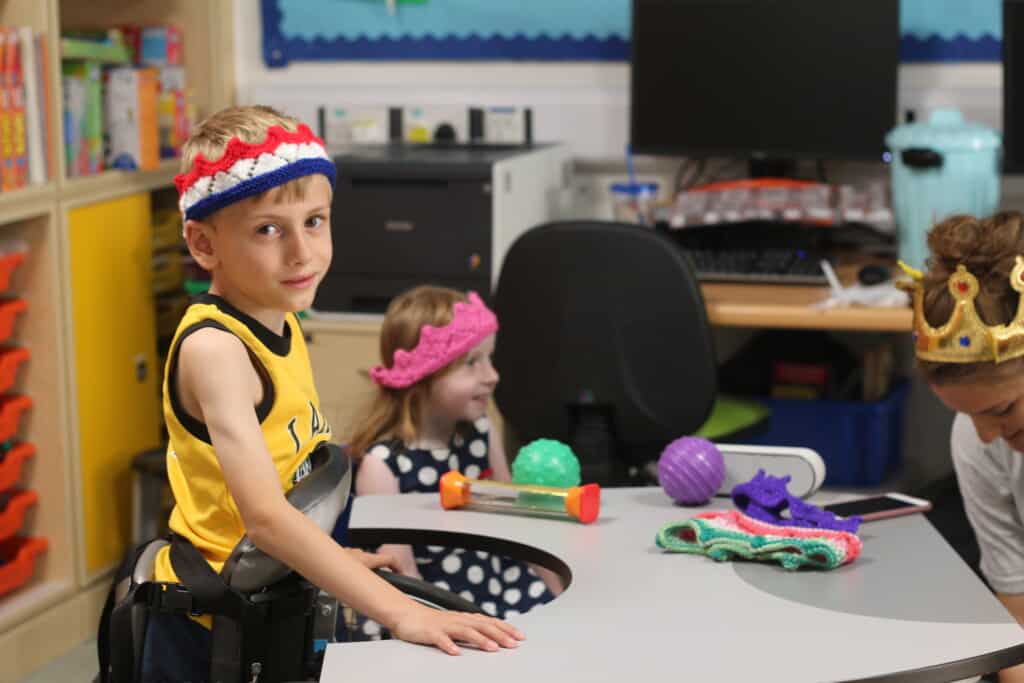 Working with Bristol's wealth of creative talent, Lynne invites a range of artists behind the doors of Bristol Children's Hospital to offer patients exciting workshops. Meanwhile, the Activities Centre at the hospital is home to a whole host of arts activities with musicians and artists all year round.
Young Persons Involvement Worker
Whenever we begin a new project at the hospital, we ask the people who know it best: the patients.
The Youth Involvement Group, supported by the Young Persons Involvement Worker role that we part-fund, is made up of young patients who are passionate about the NHS.
---
Our specialist hospital staff form an important part of our commitment to creating a diverse specialist team that both supports and enriches the amazing team of health professionals at Bristol Children's Hospital.
With your help, we can ensure they continue to care for the 100,000 patients that visit the children's hospital each year.
Support our patients and families