There are lots of fun ways for your school to get involved and support Bristol Children's Hospital. Do you have an idea in mind? Fantastic! Register now, so we can hear all about it and discuss how we can help you.
Want to take part in a fundraising event or activity? We have plenty, especially for schools like yours. Register with us to access your school fundraising pack which is full of cracking ideas, activities, and resources. We look forward to seeing your pupils joining in the fun.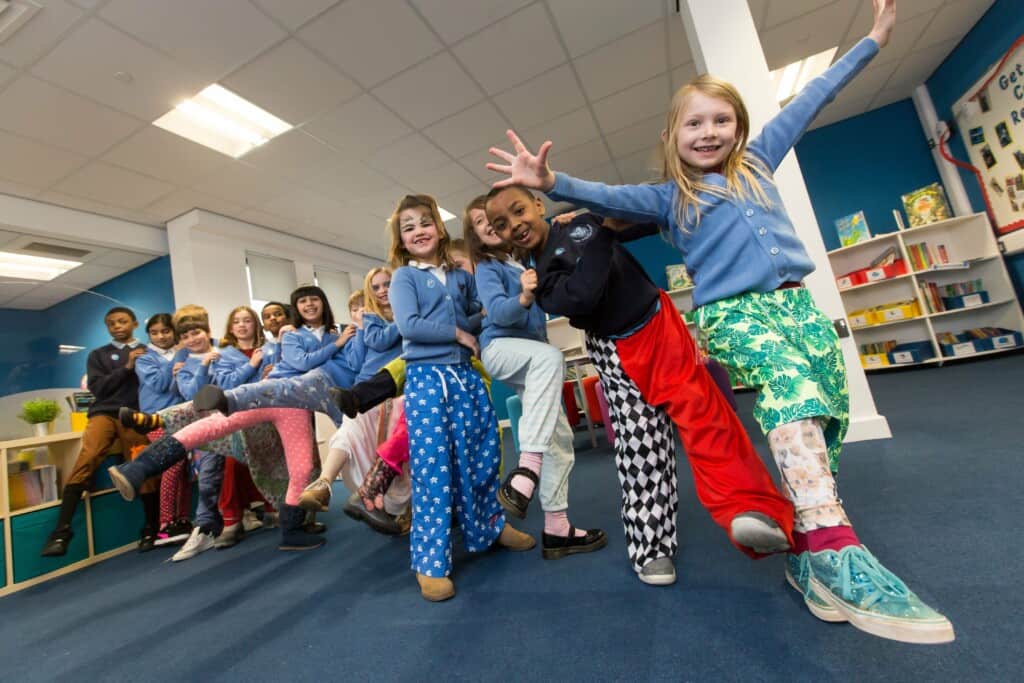 Our top picks for schools
Choose us as your Charity of the Year

Find out how to pay in your fundraising

Meet the people your fundraising helps

Meet our fundraising heroes

Check out our fundraising ideas and resources
---
Still have a question? Take a look at our FAQ.
Yes! If you are local to Bristol we would love to come and visit your school, our community fundraiser Steph can tell you all about the work we do with Bristol Children's Hospital and how you can raise funds for young patients. If you are based a little further afield fear not. We have a virtual presentation we can send you and any questions or ideas can be discussed by Steph virtually. 
Anyway, you like! There are endless ways to raise money: from our charity events such Wrong Trousers Day, BIG Bake sale, and BIG Christmas Dress Up – to sports challenges and readathons. Need more inspiration? We have tonnes of cracking ideas.
If you want to chat through any of your own ideas please do get in touch. 
Register your fundraising. There is a tick box for charity of the year or term. Steph, our Community Fundraiser, will then get in touch with you. 
We appreciate any support offered to us but due to infection control and storage there are rules around what we can and cannot accept. Email Steph if you have any questions. 
Firstly, thank you for fundraising! Visit our paying in your fundraising page for information on how to pay in the money you have raised. We will then send you a thank you certificate in celebration. 
The money you raise will support young patients and their families at Bristol Children's Hospital and the Neonatal Intensive Care Unit at St Michael's Hospital. Find out more about we make the children's hospital and NICU the very best they can be.
Sign up to our school E-newsletter.
Make sure you're up-to-date with all things fundraising!