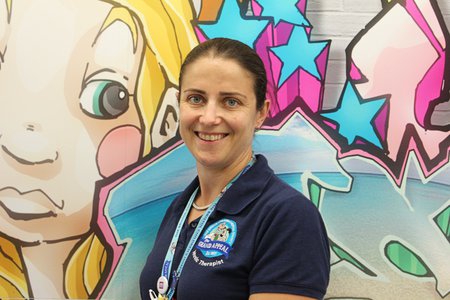 Music Therapist
Claire Fraser-Tytler
Claire is one of our dedicated Music Therapists and has been part of the team since 2015. Visiting each ward with a trolley full of instruments Claire helps patients process the difficult feelings they experience whilst in hospital through making music together.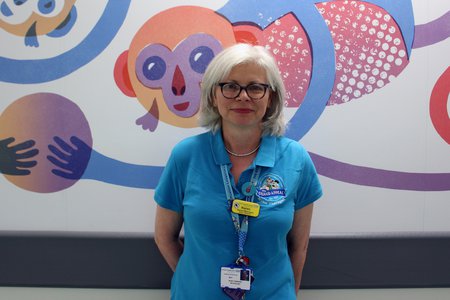 Music Therapist
Karen Morrison
Karen has worked as a Music Therapist at Bristol Children's Hospital since 2013. Karen works across Bristol Children's Hospital and St Michael's Neonatal Intensive Care Unit delivering music therapy sessions either at a patient's bedside or in groups.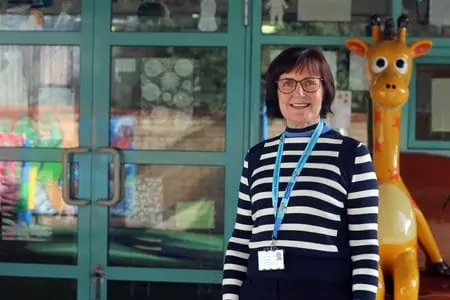 Arts Coordinator
Lynne Barlow
At the helm of our diverse arts programme is Lynne. She has been our dedicated Arts Coordinator since 2018 after 17 years as Play Centre Manager at Bristol Children's Hospital. She works with Bristol's wealth of creative talent, whether it be artists, musicians or theatre groups to create an inclusive programme of exciting activities for children and their families.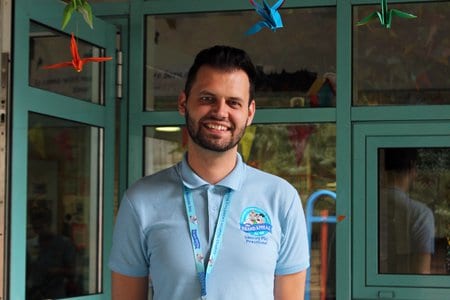 Sensory Play Practitioner
Marius Kielczewski
Marius started as our Sensory Play Practitioner in 2017. Working with a range of children with special additional needs across all specialties, Marius helps children with their development by exploring an array of sights, sounds, and surfaces. Sensory play provides an important opportunity for patients to engage with the world around them.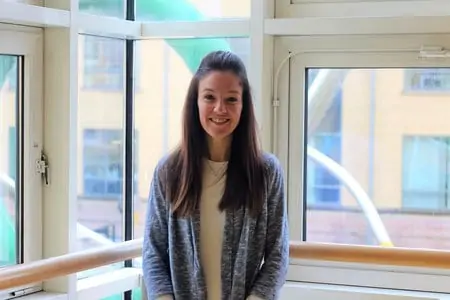 Young Persons Involvement Worker
Sara Reynolds
As a Young Persons Involvement Worker, Sarah works with The Youth Involvement Group to ensure the voices of young patients are heard across Bristol Children's Hospital.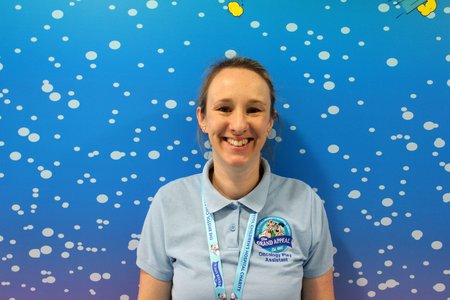 Oncology Play Assistant
Sian Manning
Sian started working at Bristol Children's Hospital as an Oncology Play Assistant in 2019. Whether at a child's bedside or in Starlight Ward's dedicated playroom, Sian helps to support brave young patients diagnosed with cancer by inviting them to take part in a variety of engaging and playful activities.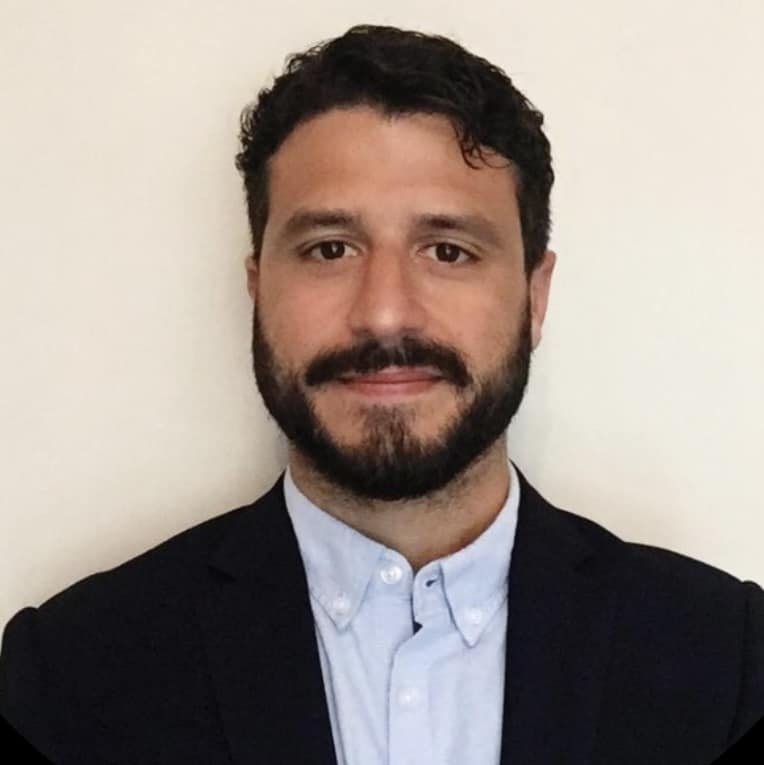 Postdoctoral Research Associate
Michele Carrabba
Michele joined the team in 2021 as part of our 3D Bio-Printing Service team. Michele has studied Biomedical Engineering and is currently helping treat children with complex heart conditions through the service, which allows for exact replicas of patients' hearts to be printed. These models both help consultants plan and prepare for surgery as well as help families understand their child's condition.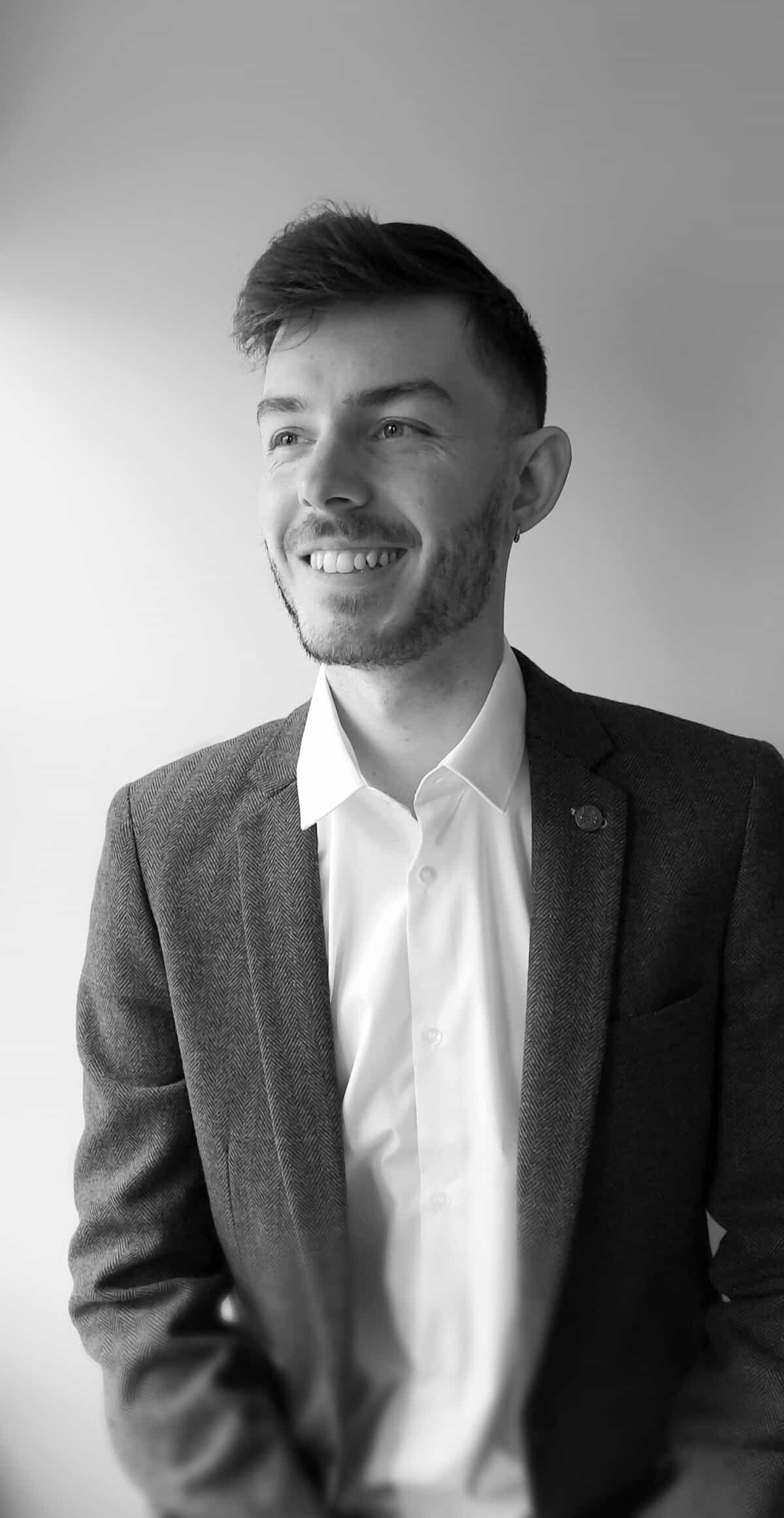 3D Bio-Printing Research Technician
Vico Schot
Vico has a background in Forensic Science and has been working at Bristol Children's Hospital on our 3D Bio-Printing Service since 2022. This ground-breaking service allows for exact copies of patients' hearts to be printed, revolutionising cardiac surgery for the hundreds of patients treated every year at the hospital.