Aardman Animations have teamed up with tech company, Fictioneers, to create a cracking new contraption called The Big Fix Up which is raising money for Bristol Children's Hospital.
For the first time ever, Wallace and Gromit will invite fans directly into their adventures via The Big Fix Up: a first of its kind, story-driven experience that you can take part in at home via your smartphone!
And there's even more good news: with every in-app purchase of the 'Gromit' premium pack until the end of February in the UK, they'll donate 10p to Bristol Children's Hospital.
Download the app in the App Store and at Google Play now.
What is The Big Fix Up?
Join Wallace and Gromit in a AR (augmented reality) adventure, featuring a new story that YOU can take part in.
The duo has a new business venture, 'Spick & Spanners', which has won a contract to clean and fix the whole of Bristol… but they'll have to work for pie magnate and wannabe city mayor Bernard Grubb who sees 'The Big Fix Up' an easy vote-winner for his election campaign.
There's a lot to do… which is where YOU come in! Sign up to the app and become part of Wallace and Gromit's Spick & Spanners crew, enhancing your world with authentic, colourful and detailed augmented reality as you take part in a clean-up operation like no other. And you'll also have a mystery to solve along the way, too…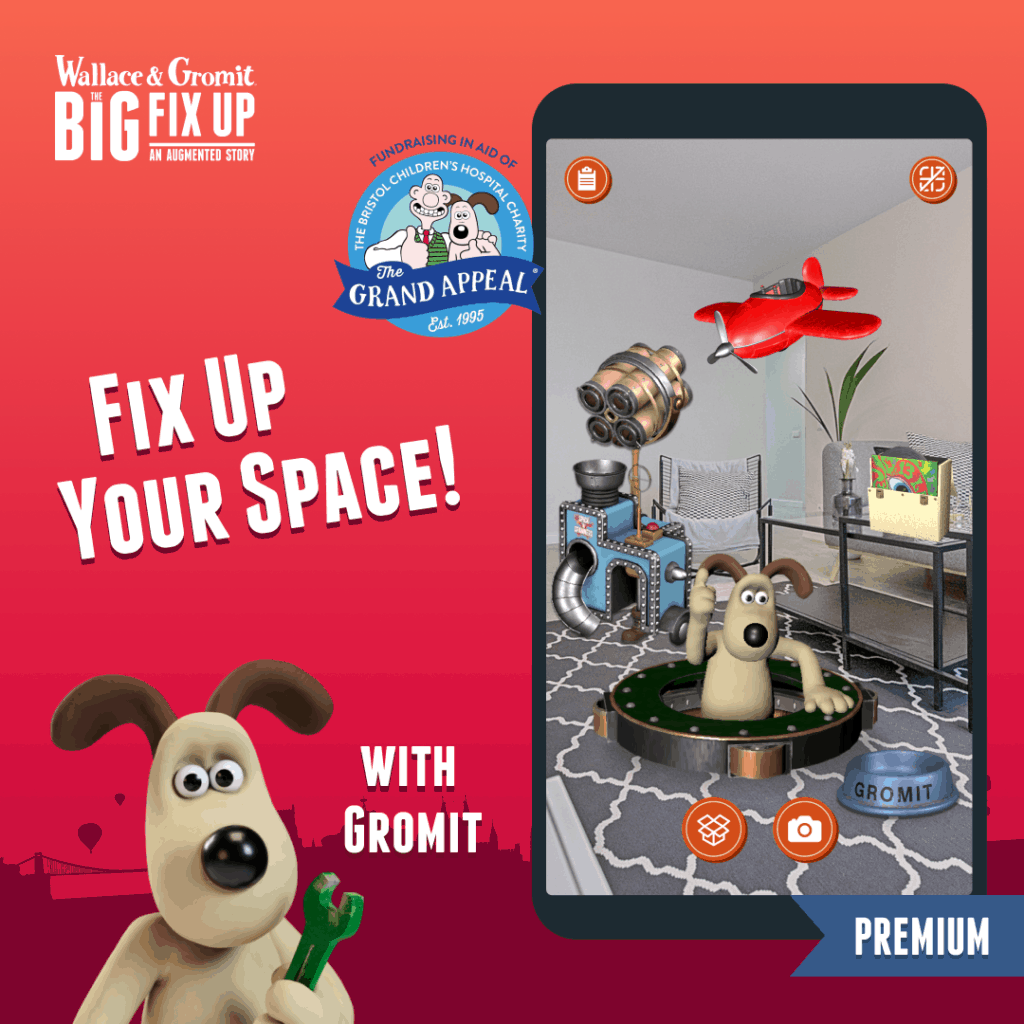 With much-loved actors and personalities, including Miriam Margoyles and Joe Sugg, voicing some of Aardman's iconic characters, there's something for all the family. Get ready to enjoy an interactive experience from the comfort of your own home.
Sound like fun? Download The Big Fix Up and until the end of February 2021, you'll also be helping change the lives of patients at Bristol Children's Hospital (just make sure you purchase the premium pack!).