In Gromit Unleashed 2, Nick Park's Academy Award®-winning character Gromit returned to Bristol for his second starring role, but this time he was not alone; the loveable pooch was joined by his pal Wallace and arch nemesis Feathers McGraw!
The countdown is on.
A new Gromit Unleashed trail is returning to Bristol. Summer 2025.
This trail featured over 60 giant sculptures designed by high-profile artists, designers, innovators, and local talent. Sculptures were positioned in high footfall and iconic locations around Bristol and the surrounding area, making the perfect family day out around Bristol and beyond.
A look back at…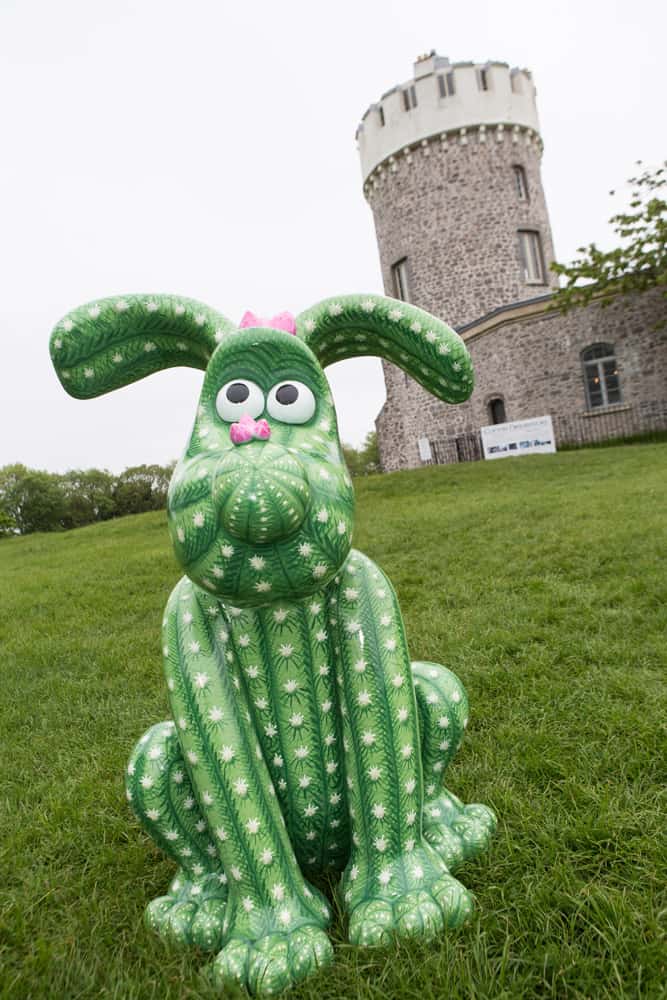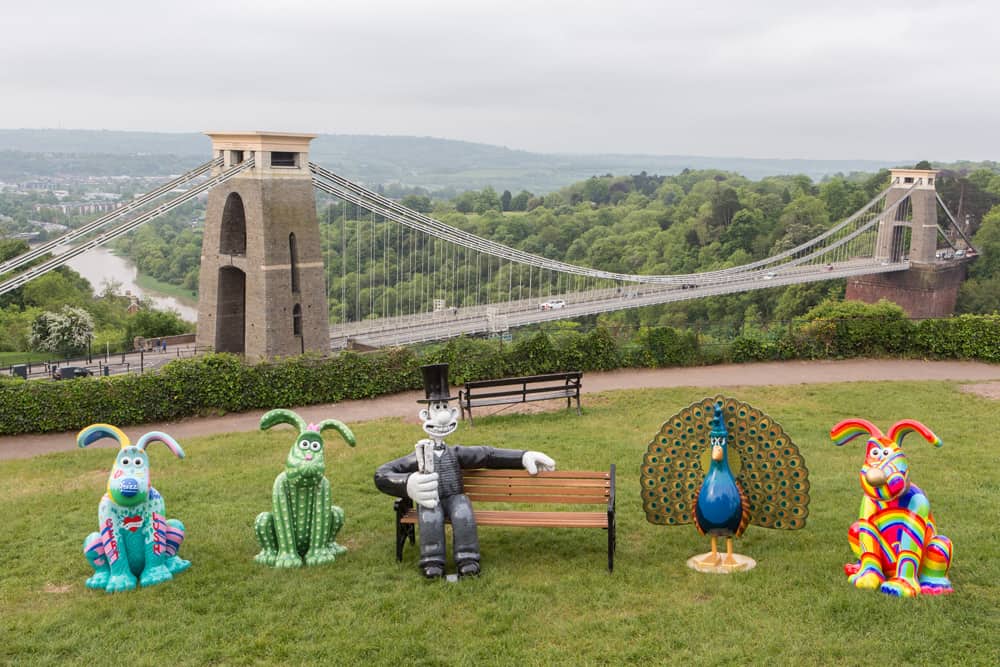 The launch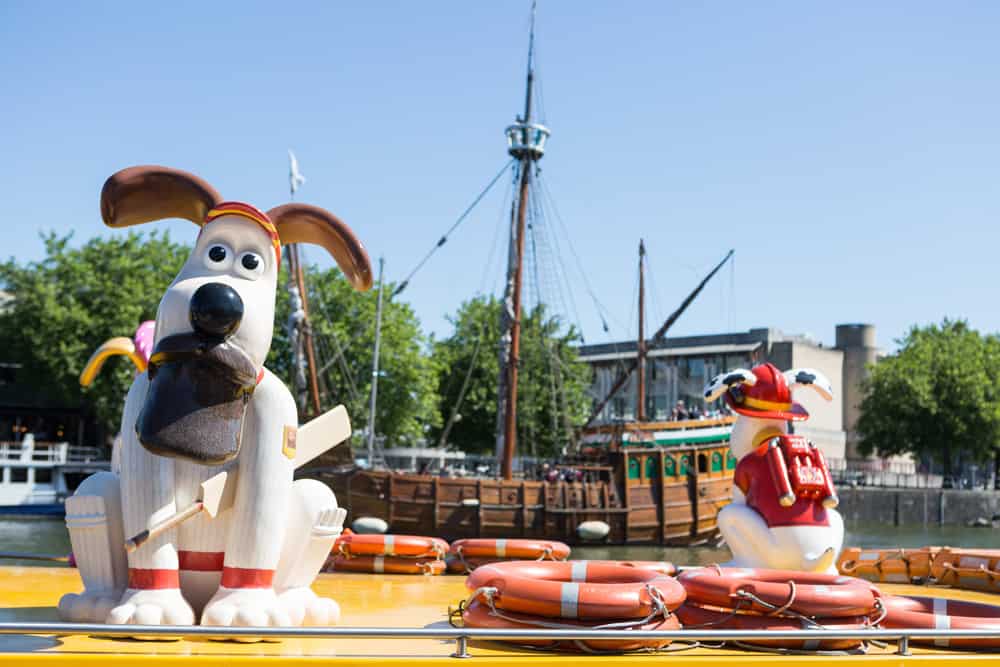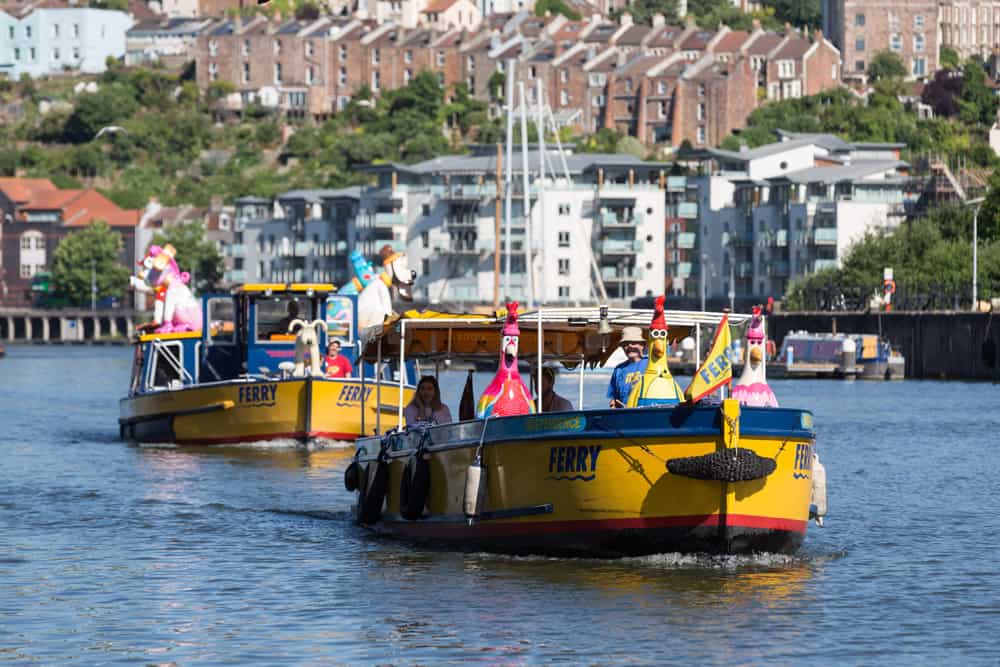 The sculptures in situ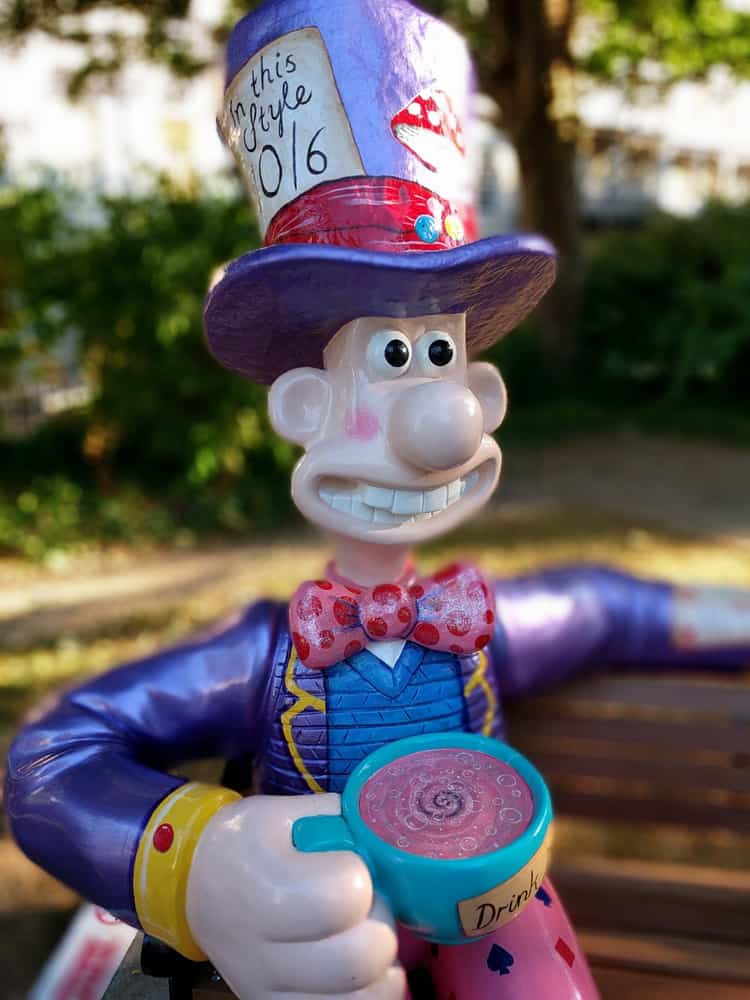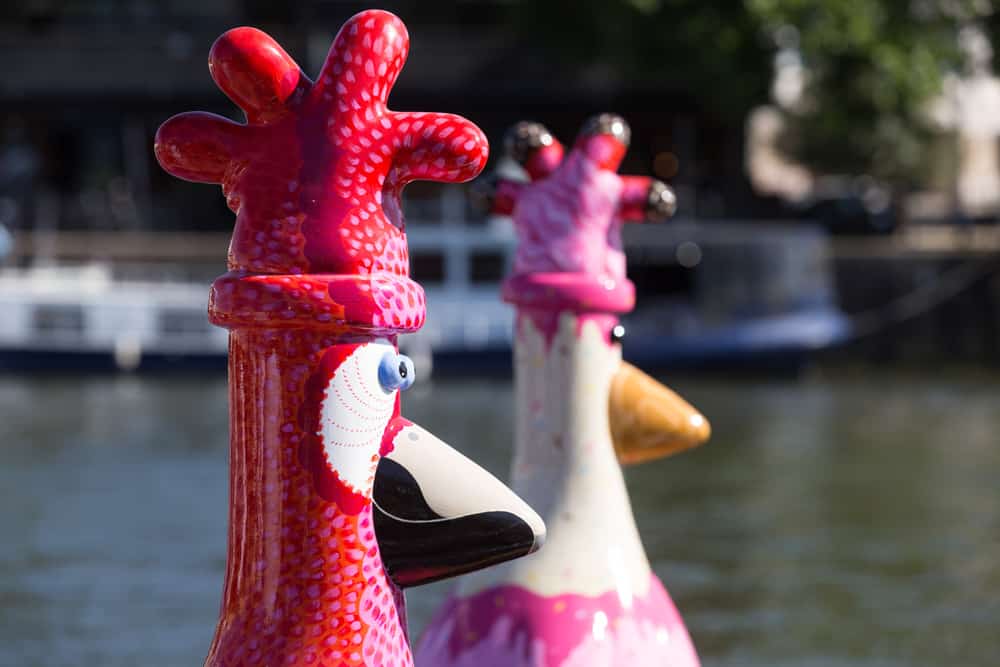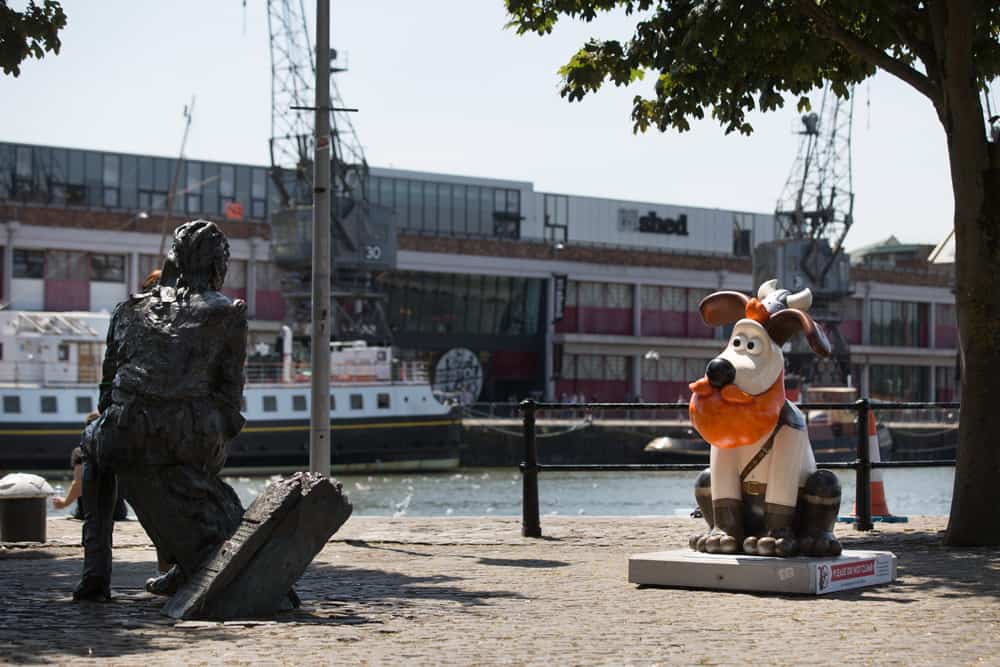 The auction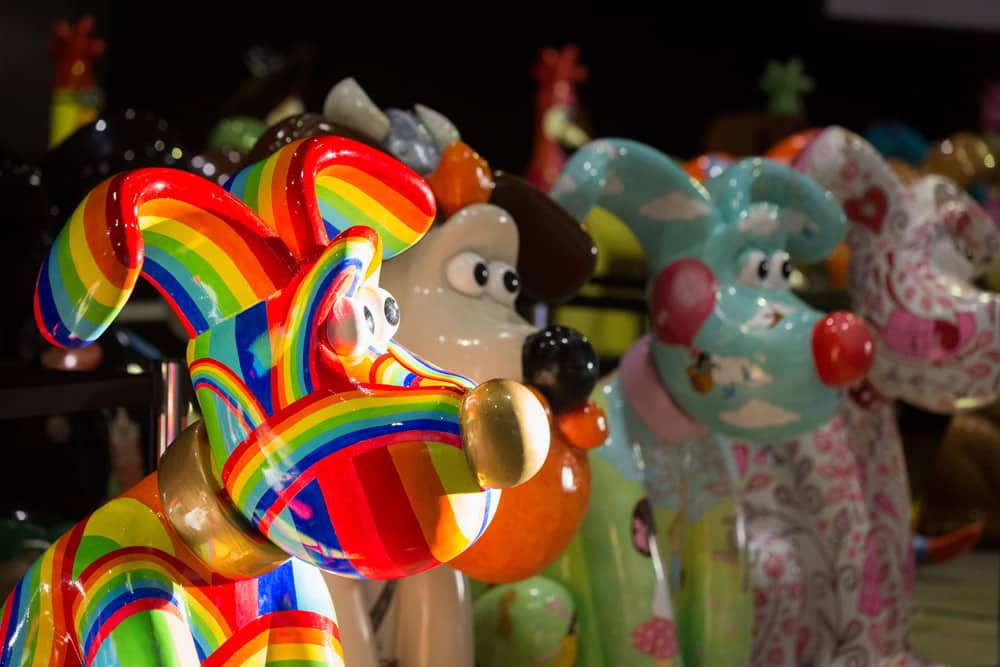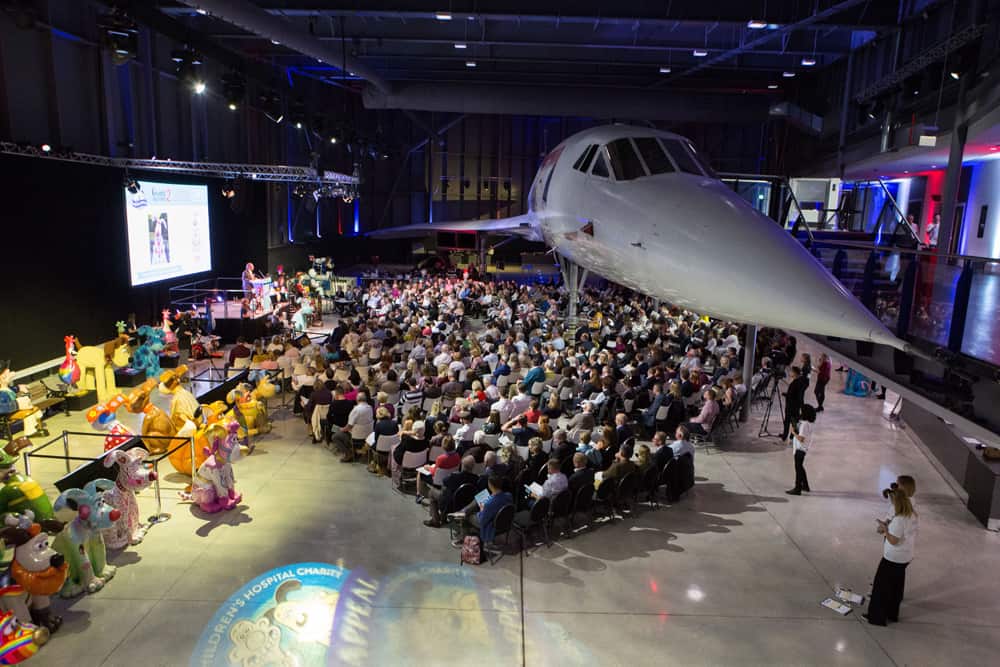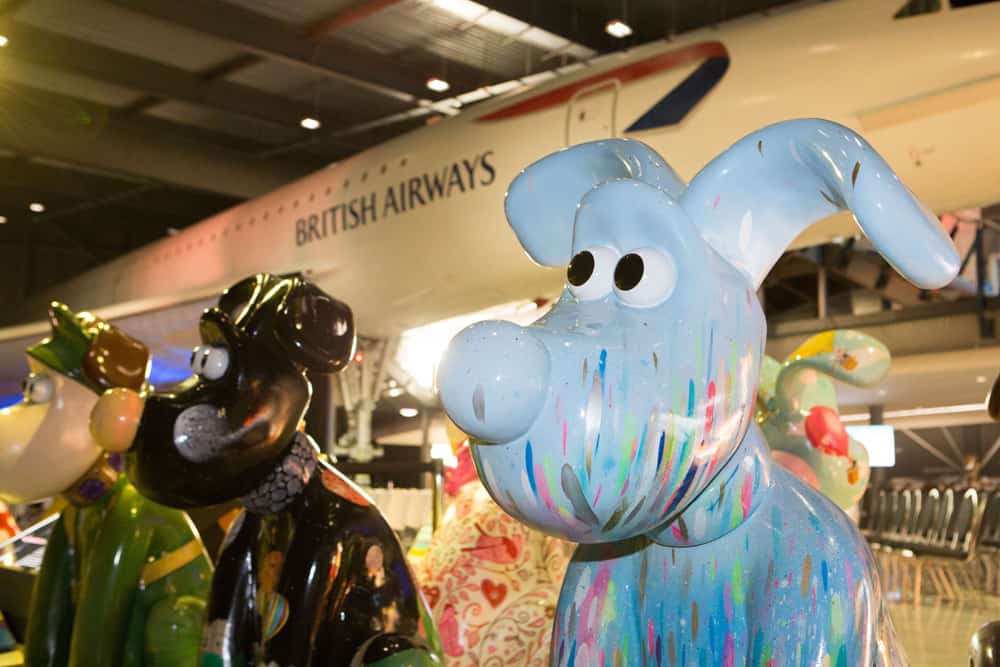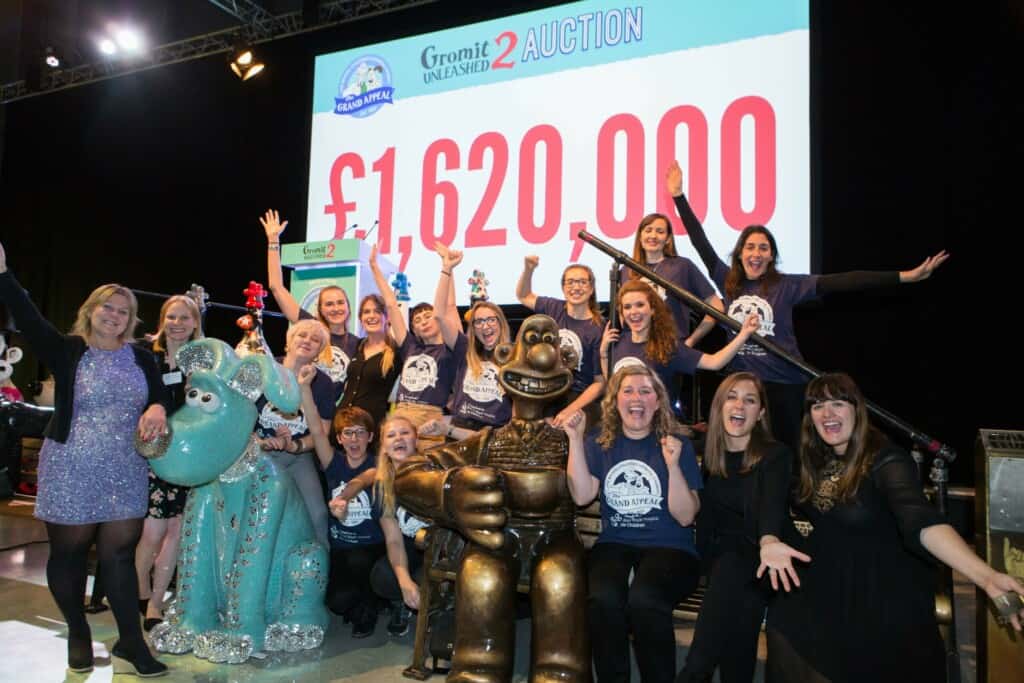 Sculptures in their new home!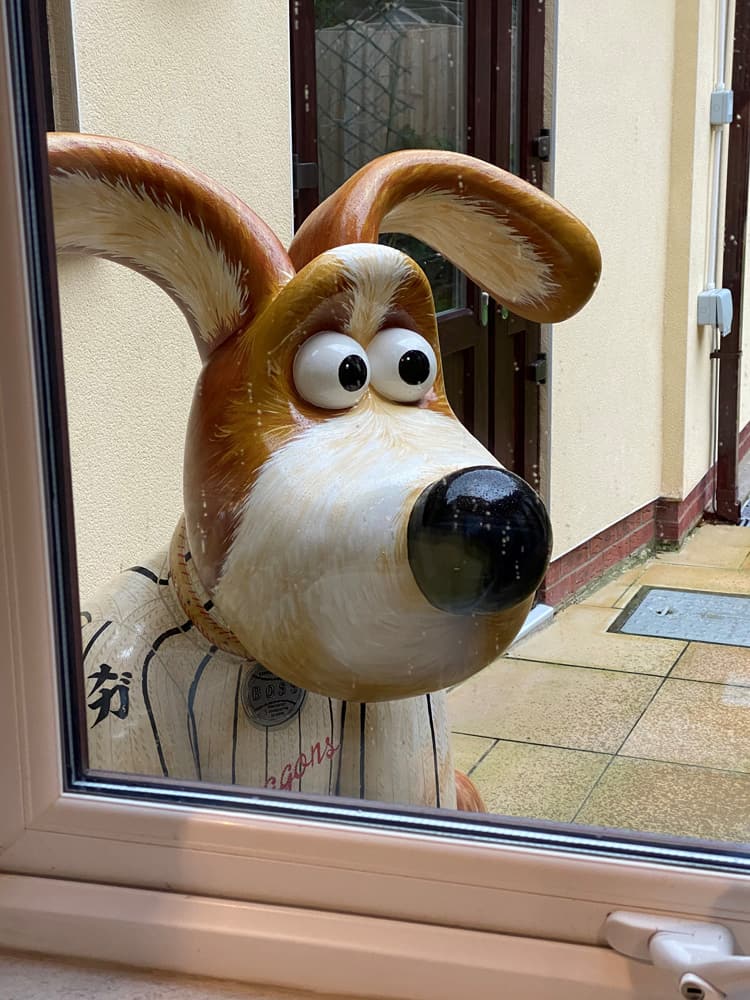 Meet the stars (A-Z)
A Grand Gromplication

Artist:

Faculty of Engineering, University of Bristol

Sponsor:

University of Bristol

Location:

Bristol Museum and Art Gallery

Sold for:

£5000

Wind him up and watch him go! After 350 hours of hard work, this clock-inspired Gromit, 'A Grand Gromplication', has come to life. This groundbreaking Gromit from University of Bristol engineering students Christine Braganza, Ella Allan & Octavia Clark was inspired by 'Bristol time', when historically Bristol was 10 minutes behind London – just imagine the jet lag! Find him inside Bristol Museum. Thank you to the technicians in the faculty of engineering Kieran Elliott, Mike Welsh, Mike Bracey, Mike Penney and Rob Davies for their support.

A Grand Tribute

Artist:

Nick Park CBE

Sponsor:

We The Curious

Location:

Millenium Square

Sold for:

£55,000

How best to honour the much beloved voice of Wallace himself, Peter Sallis? By immortalising him in bronze, to sit amongst other legends of the film industry in Millenium Square. Best known for his truly iconic catchphrases (which even feature in the lifts at Bristol Children's Hospital), Wallace and Gromit creator Nick Park thought it essential to incorporate these into his Wallace design for 'A Grand Tribute'. Visit this chatty chap in Millennium Square and make sure you press the button – do you recognise any of his signature sayings? Thank you to We The Curious for sponsoring – truly a cracking tribute if you ask us.

Alex the Lion

Artist:

DreamWorks ©

Sponsor:

NMI

Location:

Museum Square, M Shed

Sold for:

£18,000

The lion that was born to perform is now the King of Bristol. "Alex the Lion" was created by DreamWorks Studios and painted by Simon Tozer as tribute to the charasmatic star of the film "Madagascar." Dreamworks Studios is the powerhouse behind such award-winning international hit francises as Madagascar, Shrek and Kung Fu Panda. © DreamWorks Animation LLC. Sponsored by Creditcall, you'll find this former lead attraction of the Central Park Zoo perched in Museum Square at the M Shed.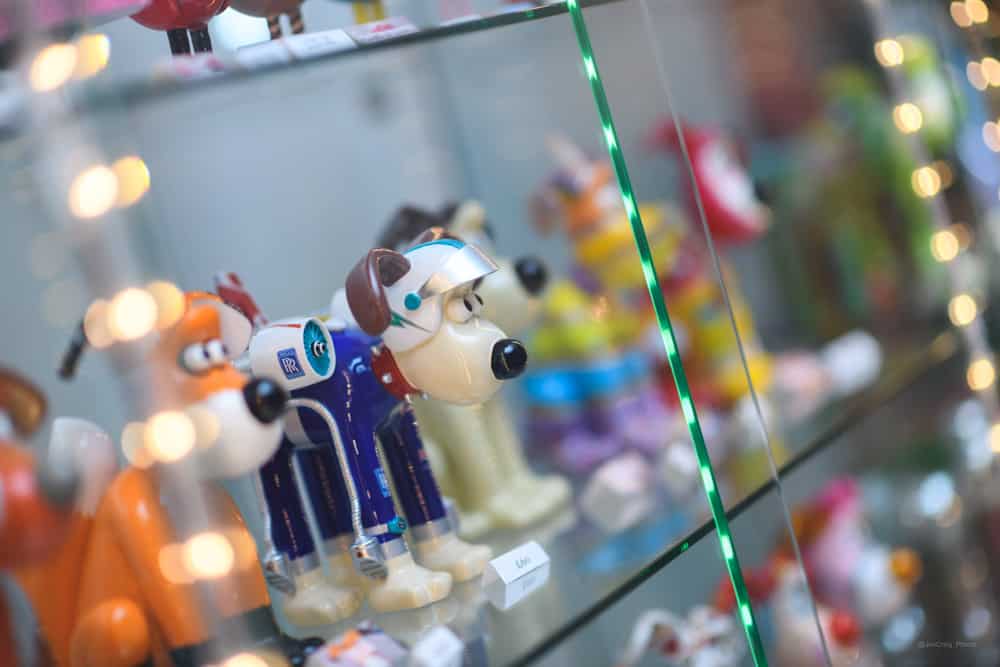 Visit The Gromit Unleashed Shop
Browse our best-selling figurines, wide range of home-ware, gifts, stationery, clothing, and of course some cracking Wallace & Gromit merchandise!