Petrol heads Dave and Gary put their passion for 'old bangers' and their motivation to raise money for Bristol Children's Hospital together… and raised a whopping £2,259.
For those who don't know, a 'Bust Rally' challenges drivers to source a car for £500 or less. It's lovingly referred to as an 'old banger', thanks to its age and sometimes questionable state. Drivers take the car through a pre-planned, beautifully scenic route to fundraise for charity. These routes often span multiple countries and hundreds of miles.
Dave and Gary have recently done just that. Portishead to Monaco, 1400 miles in just four days, in their trusty old MG FT 'Tiffany'. They even decorated it with a huge Grand Appeal logo on the hood and boot door!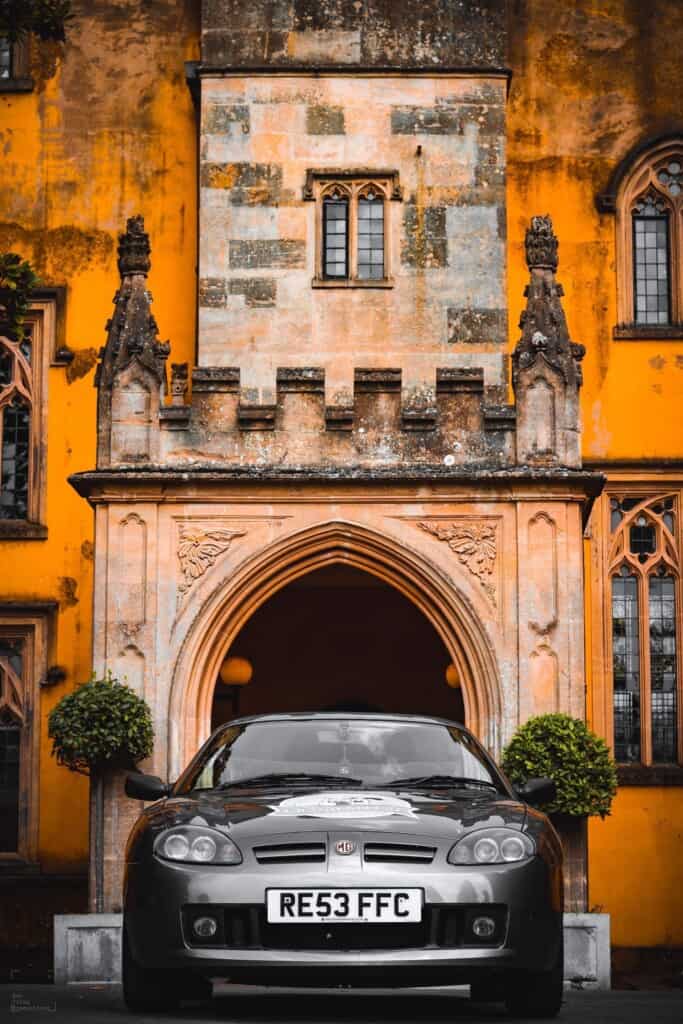 The journey begins…
They set out on Thursday 2 June wearing Union Jack suits to celebrate the Platinum Jubilee as they drove.
Travelling from Portishead to Dover, they crossed into their first country – France. It was only a few hours' drive through France to its neighbour Belgium, where Dave and Gary made their first pit stop for a well-deserved night's sleep.
The next morning, Dave and Gary joined up with over 30 of their competitors. They saw some fantastic, hilarious and downright ridiculous cars and vehicles.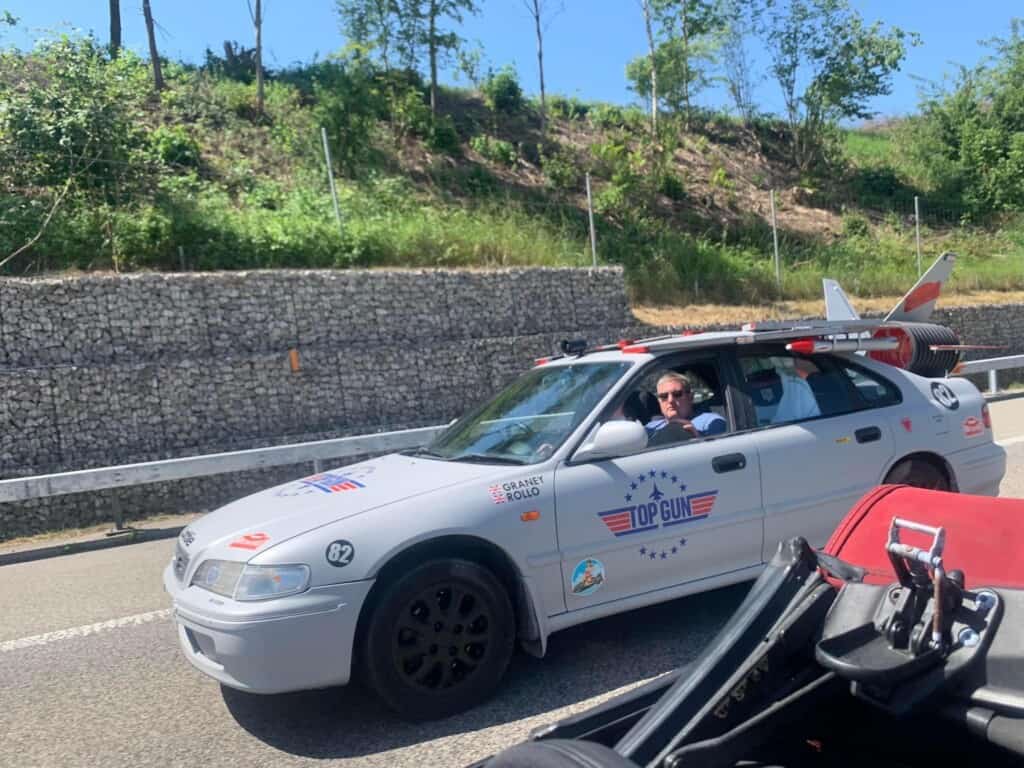 There was a Batmobile, a road-faring space shuttle, a Top Gun fighter jet car and a Jurassic Park jeep… just to name a few! They spent the day getting to know the other drivers, discussing their chosen charities and taking part in challenges.
Then, they drove through Belgium, Luxembourg and part of Germany to their second pit-stop.
Saturday was the day our fundraising heroes were both looking forward to most. Dave and Gary drove along Gotthard Pass, a mountain pass connecting Northern and Southern Switzerland in the Alps. It's known the world over as one of the most beautiful drives in the world. This led them through to Italy – nearly at their final destination. In true British fashion, Dave and Gary stayed dressed in their t-shirts and shorts, still sporting Union Jacks despite the cold temperatures!
Leading into Sunday, they took a ferry to Lake Como and drove the route around it before heading for Monaco – with a stop at Monza, home to the Italian Grand Prix.
Finally, on to Monaco – where Tiffany stuck out like a sore thumb next to supercars and luxury vehicles parked around the famous Monte Carlo Casino – their final stop.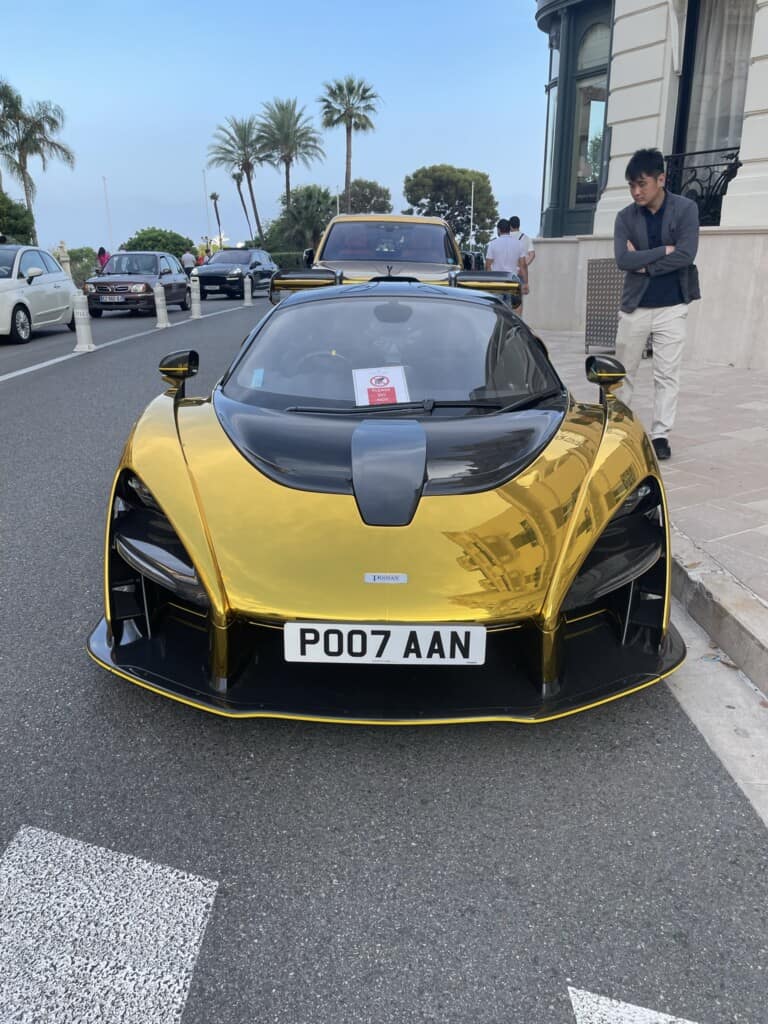 the first bust rally of many
This trip made memories Dave and Gary will treasure for life -l while raising an astounding £2,259 and awareness of Bristol Children's Hospital all over Europe. But this isn't the first time they've driven cross-country for charity – their first bust rally was in 2019, and next year, they're setting themselves a smashing fundraising goal for their drive to Barcelona.
Do you like the idea of doing something exhilarating, all while raising vital funds for Bristol Children's Hospital and St Michael's Neonatal Intensive Care Unit? You could test the limits of your bravery with a sponsored team skydive or a wing walk… or, if those don't get your engine roaring, check out our other events happening throughout the year!