While most of us were lapping up the bank holiday sunshine this Easter, 10-year-old Kara, along with her sister Izzy, set her sights on climbing the UK's three highest mountains.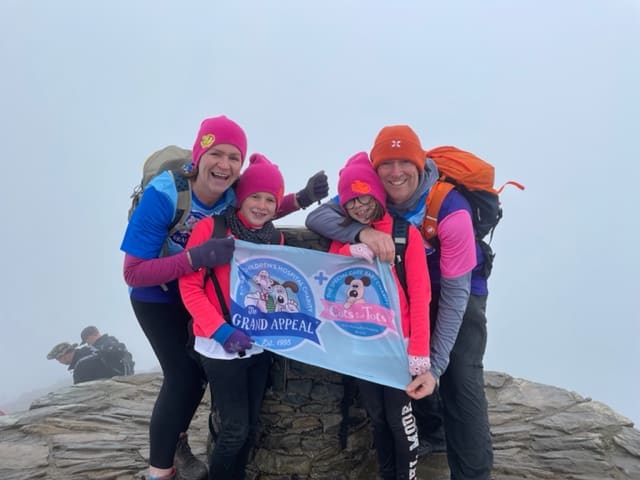 Joined by family and friends, Kara completed the epic challenge in three days. Scaling Snowdon, Ben Nevis and Scafell Pike is no mean feat, especially for a 10-year-old. Kara walked a mammoth 23 miles while visiting England, Wales and Scotland.
My highlight was climbing the final mountain with my brothers and friend Beti. The challenge was tough, but fun and I feel proud we did it.

Kara
Not only has Kara climbed her way into our fundraising family, but she has raised nearly £7,000 for Bristol Children's Hospital. How incredible is that?
The children's hospital is where Kara's fundraising journey began. When she was just six years old, Kara was diagnosed with a rare type of blood cancer.
Since that life-changing moment, Kara has been looked after by the team on Starlight Ward.
It's really important there is ongoing funding to support children and families going through such a difficult time.

Sarah, Kara's mum
Cancer treatment is often long and challenging. Kara underwent six months of intense chemotherapy and eventually celebrated the end of her treatment by ringing 'the bell' on Starlight Ward.
Kara and her family have never forgotten the care and support they received at Bristol Children's Hospital. With Kara now fit and active, she couldn't wait to show her appreciation and began thinking about this challenge not long after her treatment had finished.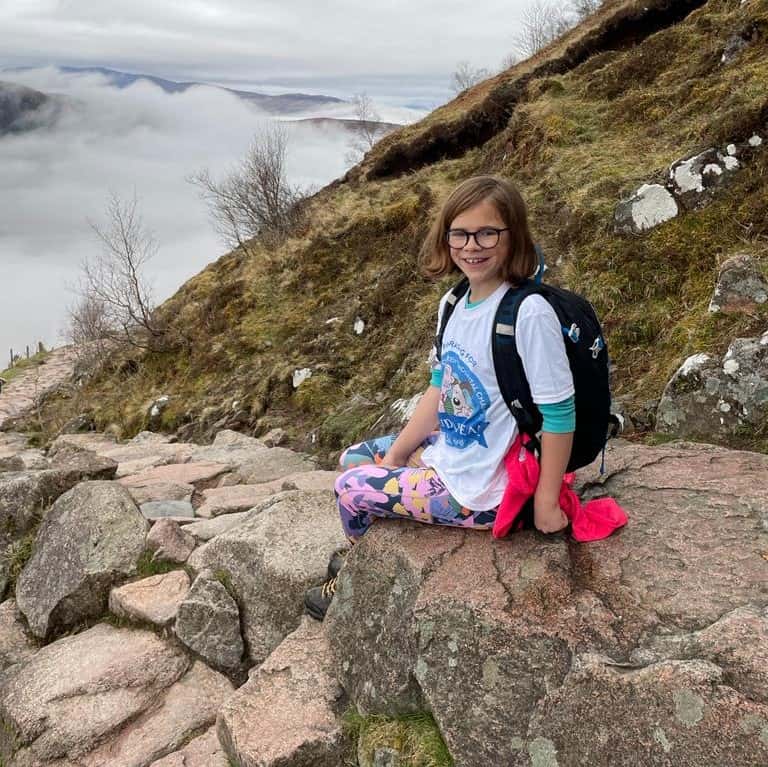 And what a challenge! Nicknamed 'Kara's 3 days, 3 peaks, 3 years', Kara, and the team battled snow, fog, and steep climbs.
She really benefited from The Grand Appeal funding the starlight ward play specialist, music therapist, and she was never scared or apprehensive to be admitted or stay in hospital.

Sarah, Kara's mum
We're enormously proud of this 10-year-old's strength and determination. Kara's fundraising will mean we can continue to support Starlight Ward and help more children facing a cancer diagnosis.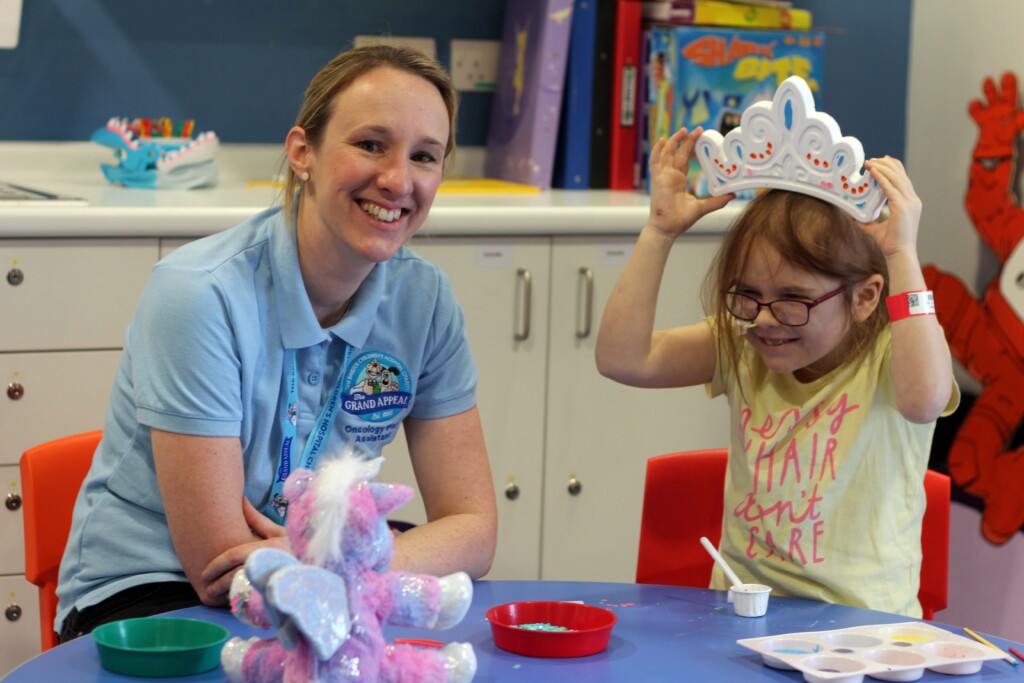 If you're as impressed with Kara as we are, there's still time to make a donation.