Christmas is a special time of year, but not everyone gets to spend it at home.
Last year, over 1,500 children spent some of the festive season at Bristol Children's Hospital. One of those children was four-year-old Harry.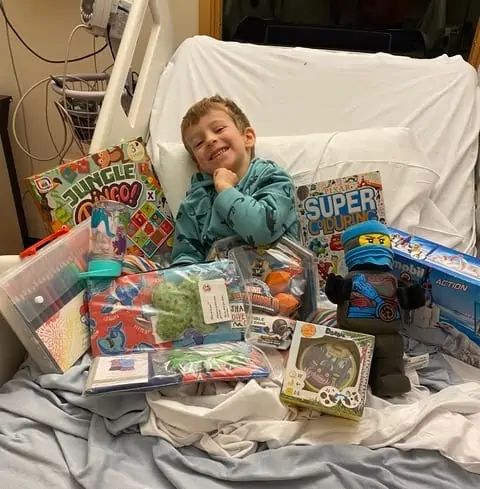 By doing something amazing today – donating – you can give a child like Harry the support they need, not just at Christmas but all year round.
Whatever you can donate today will make Christmas morning magical for more sick children like Harry. Everything from family accommodation to music therapy and lifesaving equipment depends on your support.

Tom, Harry's dad
The difference you can make
A donation takes just seconds to make, but its impact will last for years to come.
Your money will help fund the comfort of a place to stay for parents in our accommodation for families, music and play therapy to help children express themselves and the equipment and staff that helps to save young lives.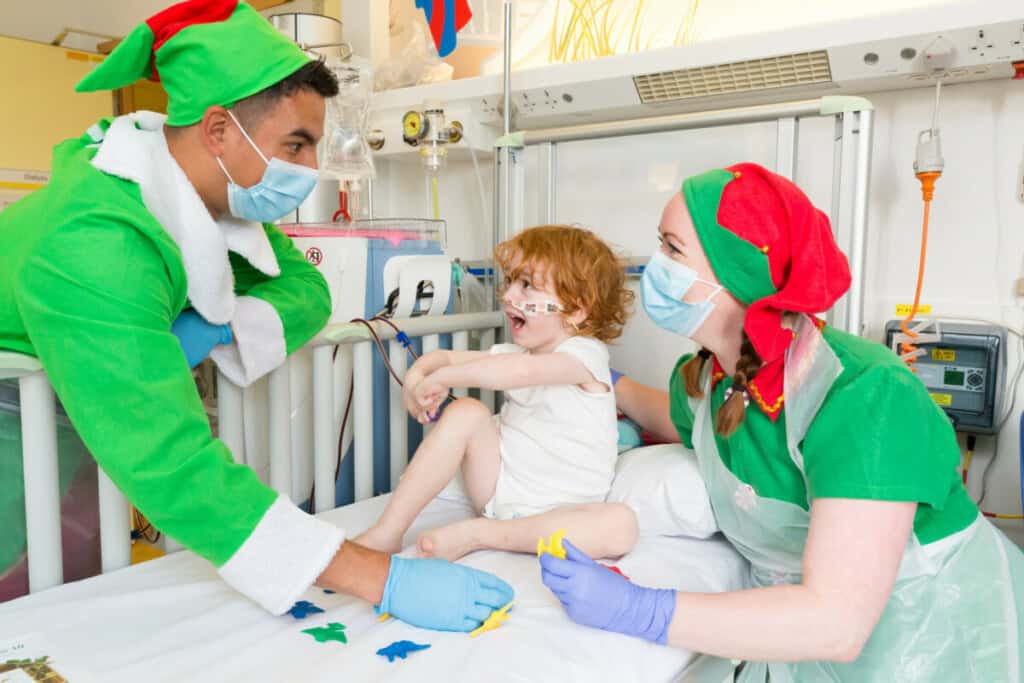 Support a sick child this December now.
Other ways you can help
Can't make a donation just yet? Don't worry, there are plenty of other ways to be a fundraising hero this December.
Are you crackers for Christmas? Create a fantastically festive display in your home, garden, or window as part of our 'Shine Bright for Bristol Children's Hospital' campaign.
Calling all companies! We need your help to illuminate Bristol Children's Hospital. Find out how your workplace can help bring it to life.
Bauble beards, tinsel ties… With Wallace & Gromit's BIG Christmas Dress Up, anything goes. Choose a day convenient for you, dress up and donate. It's as simple as that!