When a sick child needs prolonged and complex treatment in hospital, therapy and rehabilitation are crucial steps in their recovery journey and being well enough to go home.
That's why, together with Jingle Jam, we've been working on creating a pioneering facility that will transform care for some of the most seriously ill children at Bristol Children's Hospital.
With accommodation and on-site treatment facilities under one roof, Jingle Jam Building will be the first in the UK.
One step closer to home
Bristol Children's Hospital covers the largest geographical area of any children's hospital in England, with over 100,000 children visiting Bristol Children's Hospital every year from across this vast region.
Imagine arriving in Bristol, an unfamiliar city, with nowhere to go while your child needs life-saving care. This is the reality families travelling from as far as South Wales or Cornwall have to face.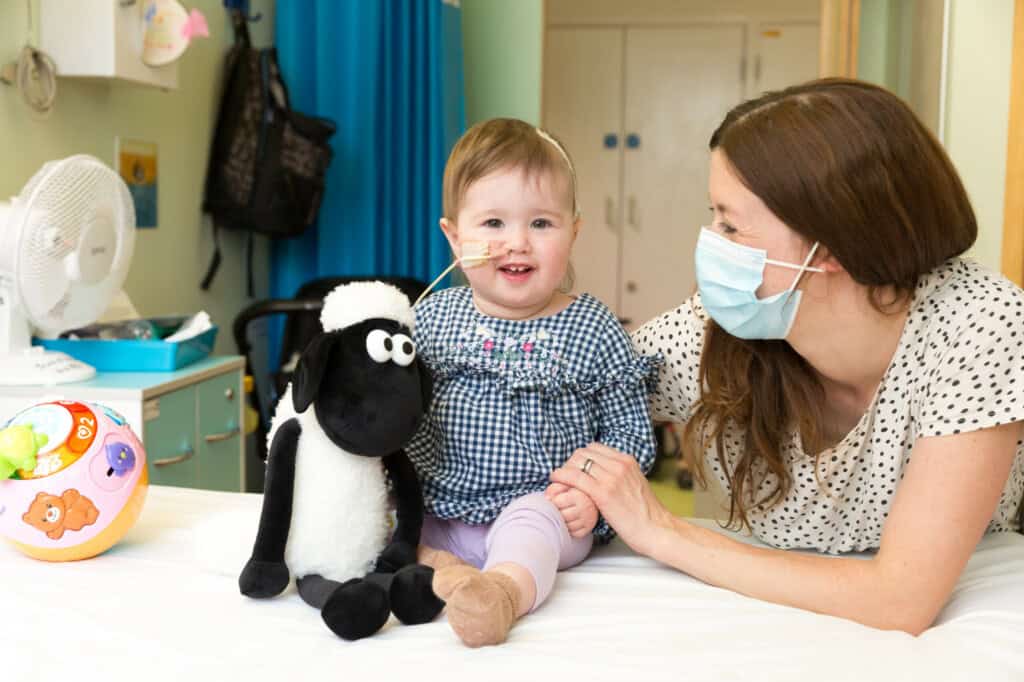 Some stay for days, but many stay for weeks or even months. Because this innovative new facility will provide accommodation in designated suites, physiotherapy, and other outpatient care, Jingle Jam Building will mean these families can be together during the last steps of their child's recovery.
This unique development will improve the care of young patients undergoing different treatments, including:
o Children who need long-term rehabilitation and/or therapy after an accident or major surgery
o Children who need rehabilitation after brain surgery or a brain injury
o Children under the care of the Orthopaedic team who treat bone, joint, ligament, tendon, and muscle disorders
o Children treated for chronic inflammatory conditions such as rheumatoid arthritis
o Children working with hospital dietitians or who need specialist diets
o Children who have cystic fibrosis
In our film, David shares how important family accommodation was for his family while his daughter, Mae, needed treatment at Bristol Children's Hospital.
What is Jingle Jam?
We've worked in partnership with Jingle Jam since 2017 to make this pioneering project a reality.
Each December, The Yogscast, the Bristol-based gaming superstars and brains behind Jingle Jam, celebrate the season of giving with an epic festive fundraiser. For two weeks, they stream day and night, raising money for an incredible bunch of causes, including Bristol Children's Hospital.
With demand for hospital services increasing year-on-year, the fantastic support of our major donors like Jingle Jam has never been more critical. They have a unique opportunity to be heavily involved in shaping the hospital's future and the future of children's healthcare across the country.
Huge thanks to the Jingle Jam team for supporting our mission to make life better for children and families at Bristol Children's Hospital.
Be a part of Jingle Jam
We need your help to make Jingle Jam Building a reality. Find out how you can be a part of the world's biggest charity streaming event.