When you think of Bristol Children's Hospital, what comes to mind? Doctors and nurses, amazing care, or maybe Wallace & Gromit. What about the iconic sculpture that sits outside?
We've got some exciting news for you… Lollipop Be-Bop will once again shine brightly across Bristol.
Back in 2001, Bristol Children's Hospital became the first purpose-built children's hospital in the UK. Thanks to our incredible community of supporters, we were able to help build a hospital designed with young patients and their families in mind.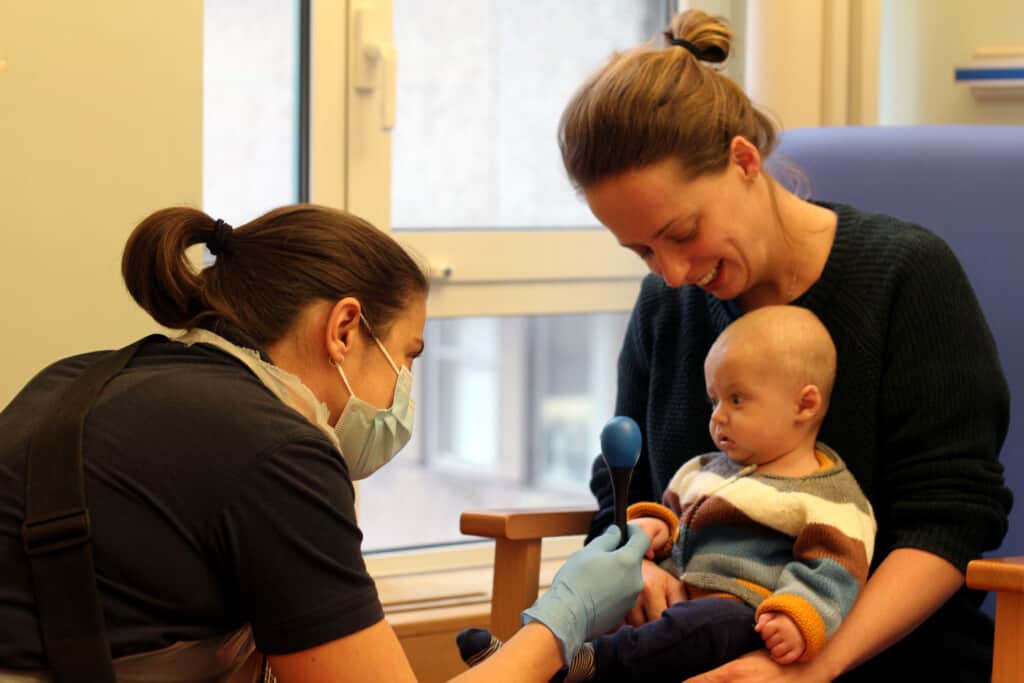 When the children's hospital opened its doors on Upper Maudlin Street, it was marked with the installation of a now iconic and much-loved sculpture, Lollipop Be-Bop.
Over 20 years later and with your generosity, we're delighted to have funded the refurbishment of this iconic sculpture as part of our commitment to making Bristol Children's Hospital the very best it can be.
In its early days, the installation featured lights within each hoop, but because of the limited technology available at the time, the lights soon lost their shine.
Now, that is all set to change.
Knowing how many have come to know and love Lollipop Be-Bop, we're proud to have worked in partnership with the hospital to restore it to its former glory.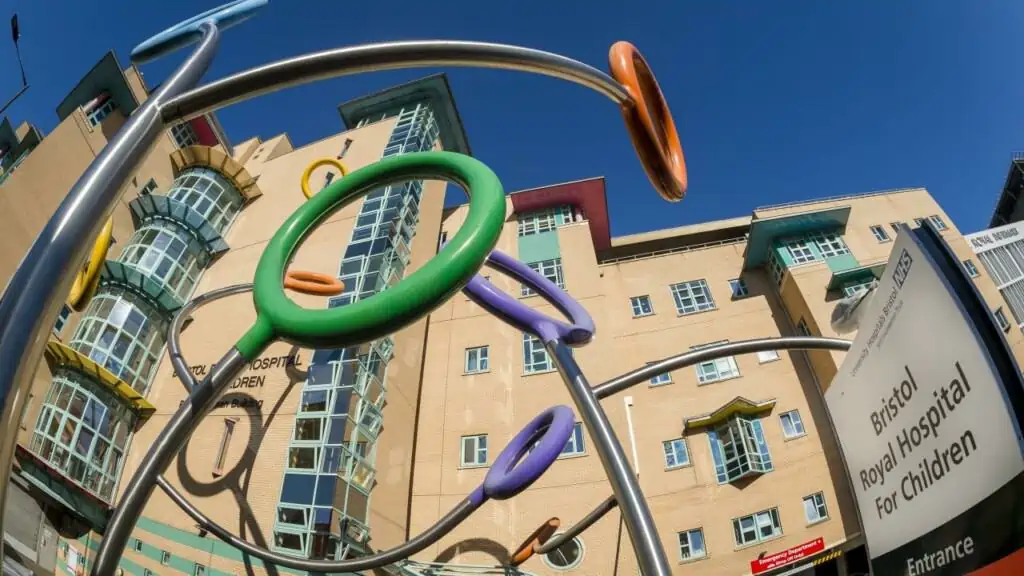 The sculpture even has a control panel within the hospital, making it fully interactive. From Level 3 of the hospital, patients and families can change the hoop's colours and activate fun light sequences.
Later today, we'll join the hospital to celebrate this special sculpture with a live switch-on. So, watch this space…
Everyone here at Team Grand Appeal wants to thank the incredible staff and organisations like Connected Light who created the lighting solution, and Electrio who installed it – all who have helped make this project a reality.
The sculpture has welcomed patients, their families, and staff 24 hours a day, 365 days a year, for over 21 years. By lighting them up once more, we want to shine a light on the incredible work of Bristol Children's Hospital.