Helping families of critically ill children.
The beeping of machines. The rustle of medication being delivered. The quiet, calm voices between staff and parents. This is the intensive care unit in sound, as parents of critically ill babies and children will know only too well.
It is vital that families are able to step out of that clinical environment, and have somewhere to relax and be together as they would at home, rather than around a bed on the intensive care unit. That's why a refurbishment of the Family Room and Quiet Room on the unit was hugely important, and we're delighted to have finished the project just before Christmas.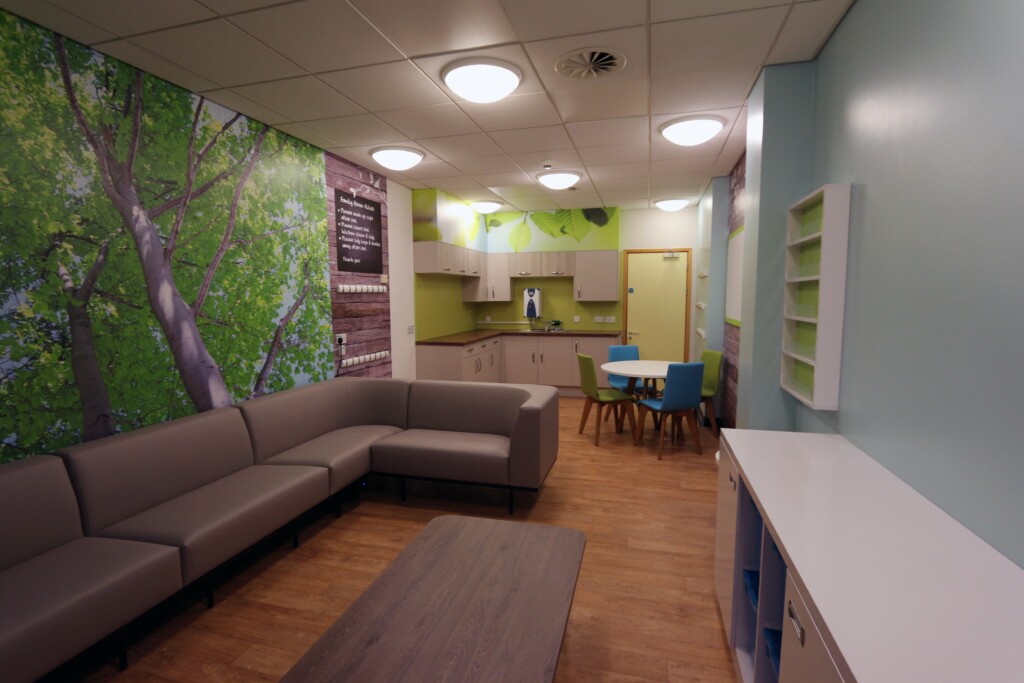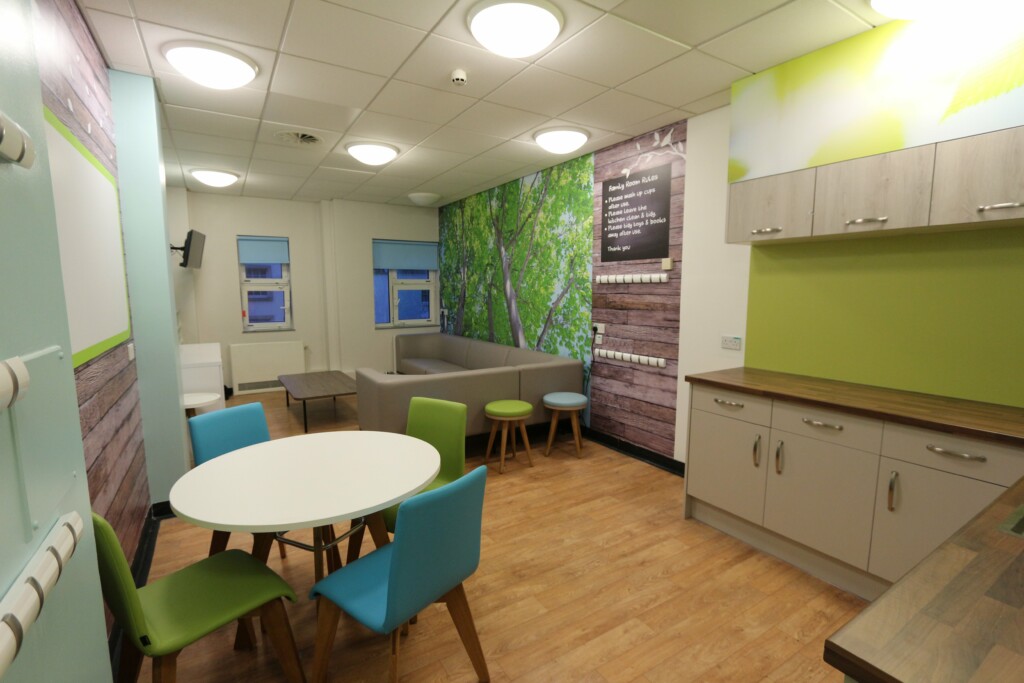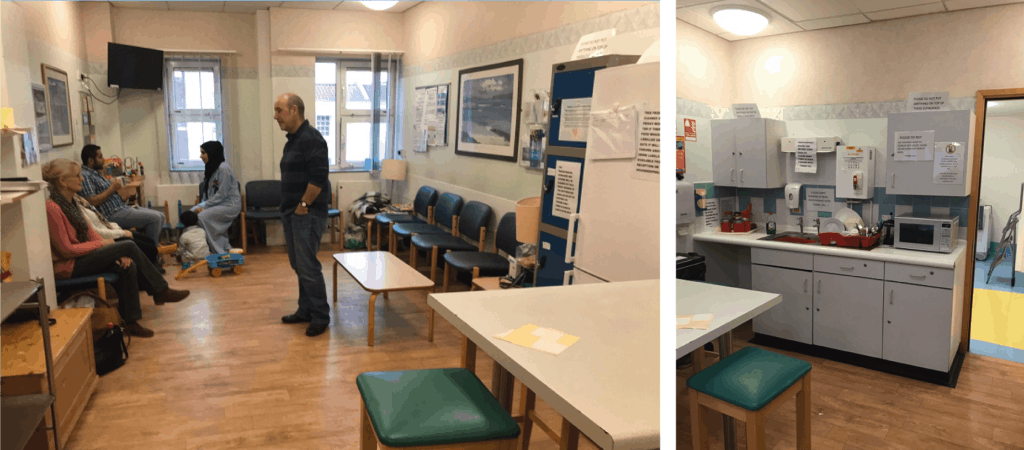 So, what are these rooms and why are they so important? The family room is the space where families can get away from clinical ward area. There, they can sit and recharge over a cup of tea, watch some TV, or let siblings play. It's also a space where they can mix with other families who know just what it's like to have a critically ill child. The quiet room has a dual function. It is somewhere private that families can be spoken to about their child's care and condition. It is somewhere to sit and reflect and pause. It also serves as somewhere to get some rest if no other accommodation is available or if they have arrived in the middle of the night, or need to be very close by because of the condition of their child.
Parents had commented that the Family Room felt like a waiting room, with hard uncomfortable single chairs, cluttered walls, a small kitchen area and no dining area. The Quiet Room was a dark, dull room which felt quite oppressive. Parents had commented the family room felt like a waiting room, and they wanted somewhere to feel like home without lots of reminders of where they actually were.
These rooms are beyond words, and their benefit is immeasurable. Comments such as "we can't believe you've done this for us", "I remember what it was like before, and this is just out of this world" "a sofa" are just a few of many, many comments we've had from families. As a member of staff, I can't tell you how incredible it is to walk past the Family Room and see parents chatting supporting each other, and their other children playing.

The quiet room feels like a safe place. It is a calming little haven.

Helene Craddock, Supervisory Sister on PICU
We'd like to thank the True Colours Trust and all our amazing fundraisers who have made this vital refurbishment possible.