Over 100 children and their families, 35 volunteers, 21 sports, three Olympians, and one fun-filled day. The first 'Make a Move!' sports event was a huge success!
Last weekend, together with Bristol Children's Hospital, we invited patients under the care of the Paediatric Bone Marrow Transplant, Haematology and Oncology Unit to enjoy various activities on a sunny Saturday. The team cares for children diagnosed with cancer or a blood condition.
From rowing to dance and wheelchair basketball, there was something for everyone at 'Make a Move!'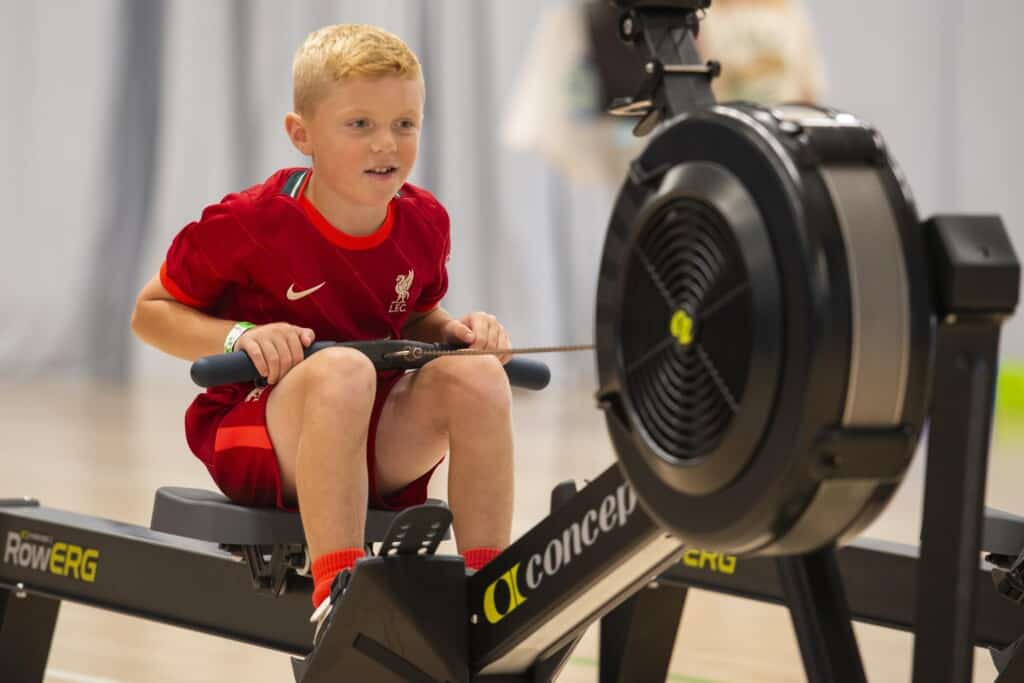 The event brought together children of all ages from across the South West. Some of them are currently in treatment, while others are in remission.
This was genuinely the highlight of my son's week – we've had a really rough time during chemotherapy recently and it's the first time we've been able to relax as a family for a while and that is the most incredible thing for us, so thank you. He pushed himself physically more than he has in a long time as he didn't even realise, he was having fun!

Thank you so much for the opportunity for this, we will definitely come again to another event. It was such a well-run, professional event and everyone was amazing with the children.

'Make a Move!' parent
The day started with a warm-up from the fabulous Flamingo Chicks, who got everyone raring to go. And if that wasn't enough, Paula Radcliffe MBE – former British long-distance runner, gave a virtual pep talk to kick off proceedings.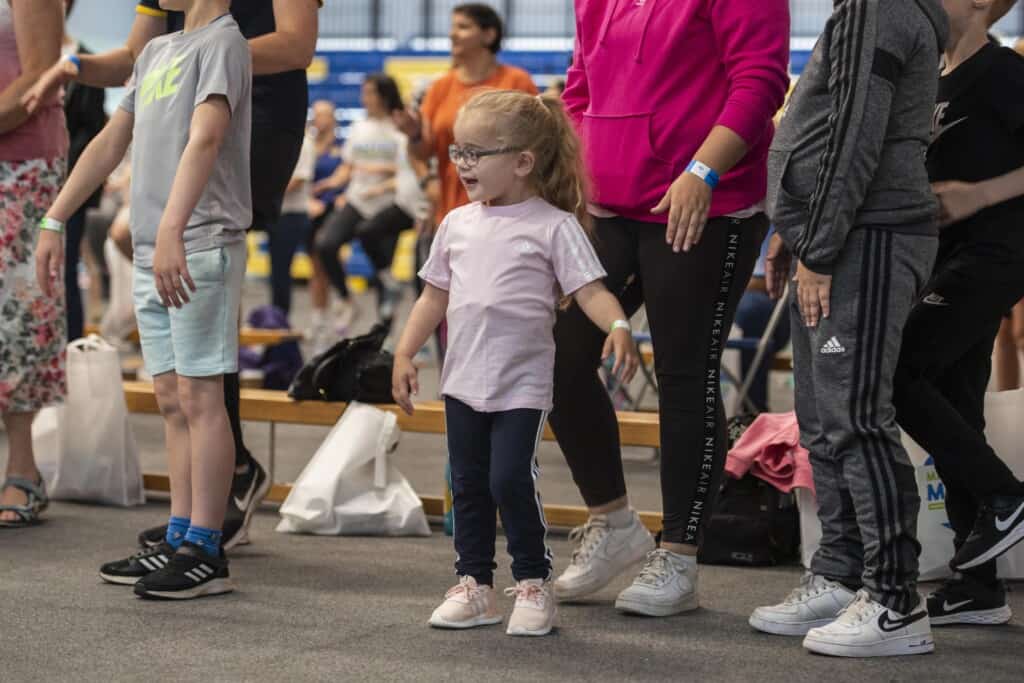 'Make a Move!' was designed in partnership with Bristol Children's Hospital to offer our young patients an opportunity to come together, have fun, get active, and, most importantly, show there is no limit to what they can achieve.
Hosted by TeamBath at their Sports Training Village, the day featured plenty of medal-winning moments for our budding athletes. Meanwhile, Dimitri Coutya and Stephanie Millward, two Paralympians, and Amelia Coltman and Amy Williams OBE, who both represent Team GB in Skeleton Bobsleigh, generously gave up their time. They met with families, showed off their trophies, and talked about all things sport.
The day was phenomenal!!! Such a relaxed atmosphere with time to spend at each and every activity. The kids have been so inspired spending time talking to the elite athletes, holding their Olympic medals and the Olympic torch. There was something there for everyone from soft play to skeleton racing, face painting, poetry and magic!! On the way home, the girls said it was definitely the best day of the holidays!

'Make a Move!' parent
Staff from Starlight Ward, Ocean Unit and other cancer units across the region also volunteered, giving them a chance to reunite with the past and present patients they have cared for.
Here are just a few snaps of our sporting heroes.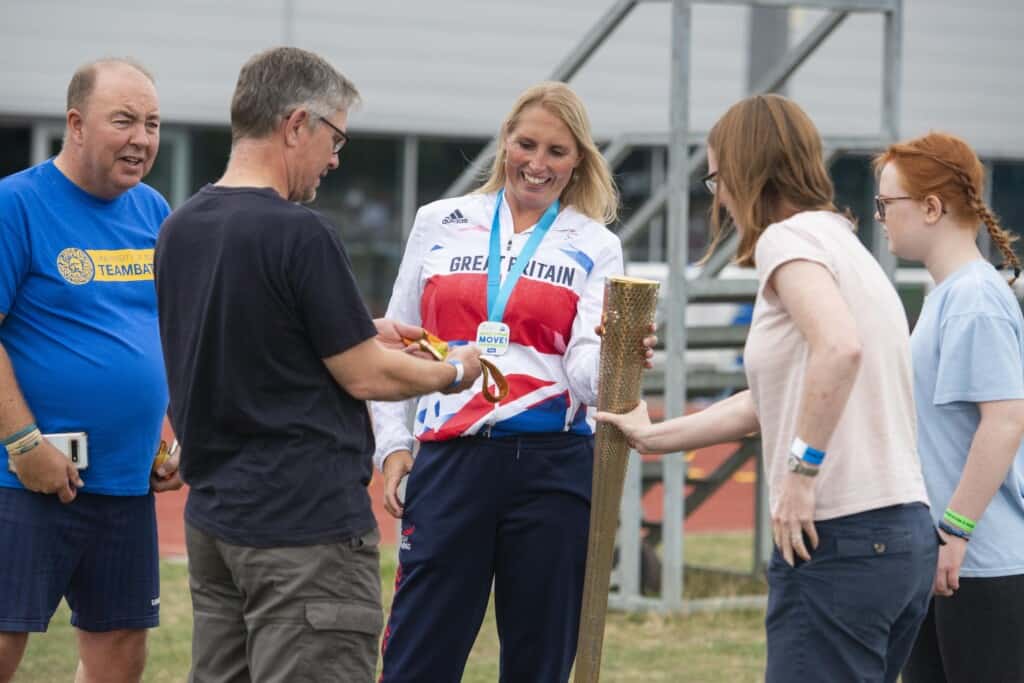 'Make a Move!' wouldn't have been possible without the support of some incredible people and sponsors – huge thanks to Avril Back & Friends, Bath Recreation Limited, Broadway Group, CAMB Machine Knives International, Canada Life, Caterpillar Garden Soft Play Hire, Charles River Laboratories, Cheddar Water, Energy Efficient Solutions Group, LDC, Marsh Commercial, Mind Map Pro, Osborne Clarke, Savient Limited and Workout Ashton for making the day extra special.
And how could we forget about you, our fundraising family? Your donations allow us to create magical moments, like 'Make a Move!', a reality for young patients from Bristol and beyond.
We hope everyone had a fantastic day! Roll on, 'Make a Move!' 2023…
Donate now
Help more young patients thrive in life