We love to see businesses using their power to do good in the world.
For 11 years, The Entertainer has been donating money to amazing causes all across the country through their partnership with Pennies, the micro-donation charity. Pennies round card payments to the nearest pound and donate the rest.
From their spare change, customers across the South West have raised a staggering £780,000 for Bristol Children's Hospital. We couldn't be more thankful to them.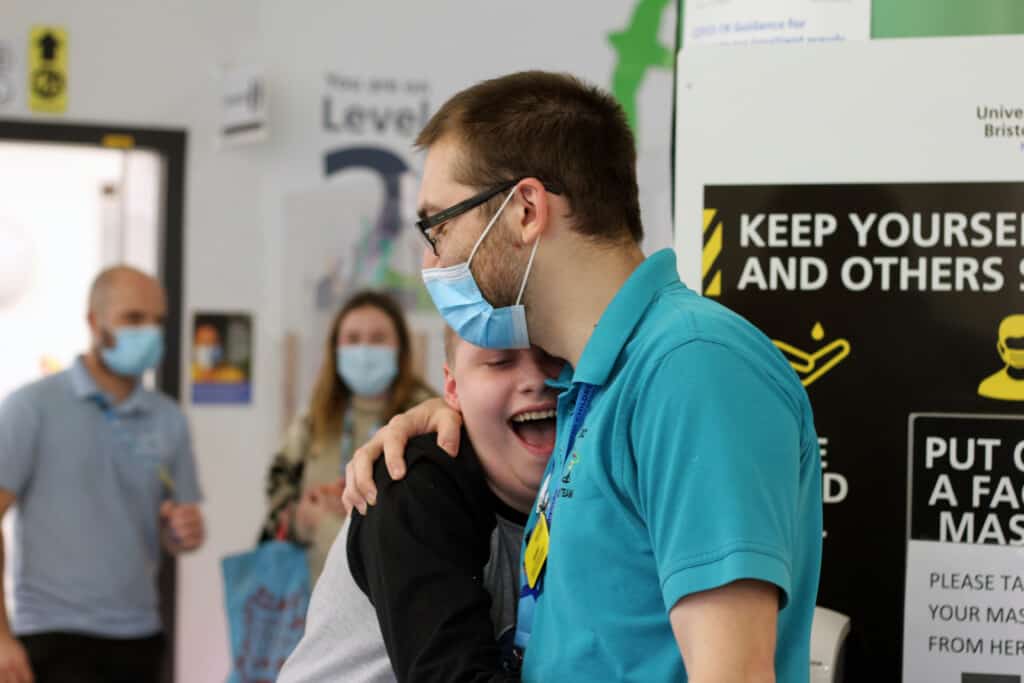 Every penny really does count and will make a huge difference… We are proud to be part of that!

Karen Emery, Area Manager – South West
Corporate partnerships come in all shapes and sizes, but this has to be one of our longest.
The Entertainer, the UK's largest independent toy retailer, was one of the first to adopt Pennies' micro-donation technology. In that time, their support has changed the lives of patients at our children's hospital.
The Entertainer's founder Gary Grant has always used his business for philanthropy and charity. He says he doesn't see social purpose as a "compliance issue" as some businesses may, but a "mode of operation", and feels it's his purpose to use his influence to give back to the world. 
From providing accommodation for families to arts, music and play therapy for young patients, our services are a lifeline to the 100,000 children treated at Bristol Children's Hospital every year. None of this would be possible without the support of donors like The Entertainer.
Our teams take pride when explaining to each customer where the donations go, and this is very genuine, caring and heartfelt.

Karen Emery, Area Manager – South West
Find out what Helen, our Corporate Partnerships Manager, had to say.
We can't wait to continue our work with The Entertainer, improving the lives of sick children for years to come.
None of us know when we might need to call upon Bristol Children's Hospital, but when or if we do, we can be sure they will be there for us in our time of need.

Karen Emery, Area Manager – South West
Does your business want to help a cause close to its heart? Get in touch to find out how you could become a corporate partner.