Can you believe it? This year, Wrong Trousers Day celebrates its 25th anniversary and we want you to be a part of it.
The idea is simple: find your weirdest, wackiest wrong trousers to donate for the right to look wrong.
So, whether you parade your pyjamas, shimmy around in sequins or just have fun in some funky flares, all you have to do is get your family, friends, colleagues or housemates to choose their trousers.
Are you a school?
Sign your school up for a fun-filled day of fundraising your pupils will love. We've even got activities and worksheets for you to download.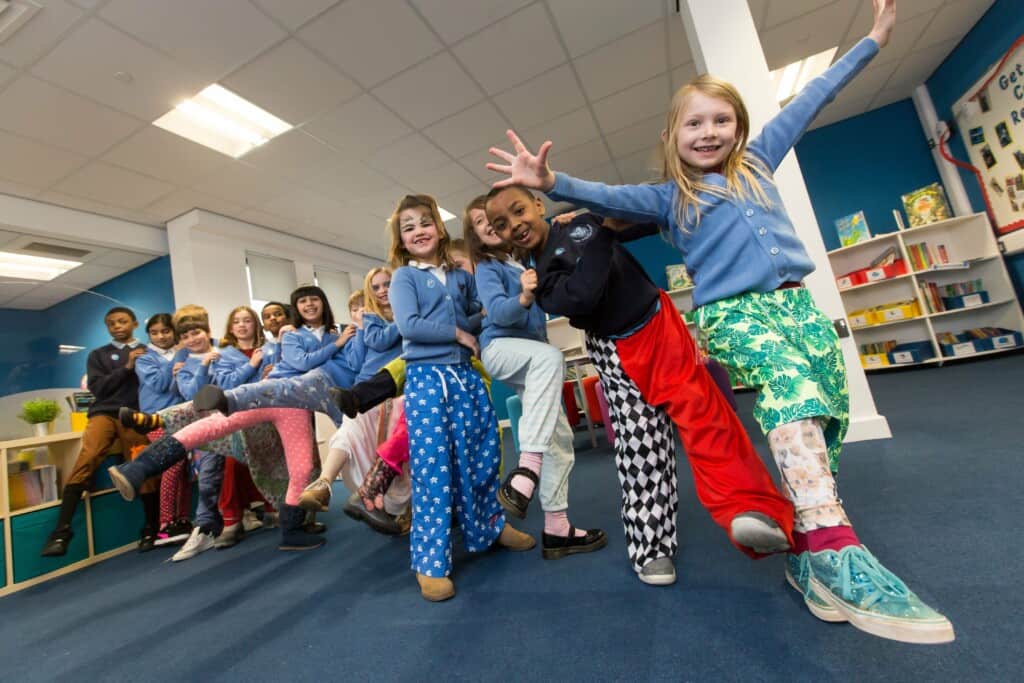 Plus, for any school that shares a photo on Wrong Trousers Day, you'll be entered into a prize draw where you could win a visit from Nutty Noah, the king of all things silly and our favourite children's entertainer.
To enter, share a photo on social media and tag us – it's as simple as that!
Don't forget to share your photos and stories on Facebook, Twitter, Instagram, or LinkedIn and tag us using #WrongTrousersDay. We can't wait to see your efforts!
---
Register for your Wrong Trousers Day pack and let us know if you are taking part with your school, workplace or with friends and family. We can make sure that you have everything you need to kick off your event with a bang.
No, you don't! Although our official Wrong Trousers Day is on Friday 1 July you can choose your own date if that suits you better. Just make sure you register to let us know that you are taking part so that we can send you a certificate when your fundraising is over. Also, remember to share your wonderfully wacky Wrong Trousers Day pictures with us on Facebook, Twitter, Instagram, or LinkedIn and tag us at @thegrandappeal using #WrongTrousersDay. We can't wait to see your efforts!
Yes, once your fundraising is finished, let us know and we will send you your official thank you letter and certificate with your fundraising grand total for you to display. 😊
If you have been given any cash donations, we have several options for paying this in:
1. Pay it into your bank and then self-donate the money to your page.
2. Pay it into your bank and make a donation online via our website, via cheque or via bank transfer.
You can then add the money to your page as an 'offline donation' so that it shows as part of your grand total. You can find a guide on how to do this here: How to add offline donations to your page.
– Website: Pay it in online via our
3. Ask your supporter to pay it in via one of the above options