Clap your hands for CAMB Machine Knives International!
These superstars have been supporting us for almost 10 years. The family-run business celebrated its 30th anniversary in 2018 and to mark the occasion they set themselves the challenge of raising a further £10,000 to bring their fundraising total to a whopping £30,000. And they certainly did us proud by smashing their target and raising an extra £2,000!
Fundraising has been a family affair for CAMB Machine Knives International, led by three generations and spearheaded by daughter Sarah and her dad Jerry. Whether it's a 10k run, themed parties, marathons, fishing matches or street dancing they have done it all and in the process have impacted on both Bristol Children's Hospital and their local community.
We have made some great friends and memories along the way but most of it is how we have contributed to the community in the best way we possibly can.

Sarah
The company have also sponsored sculptures in all three of our ground-breaking trails – 'Sir Gromit of Bristol' in 2013, 'Shaunus Romanus' in 2015 and 'Rocketman' in 2018.
More recently Sarah's daughter Chloe and sister Emma have taken up the fundraising mantle and we can't wait to see what this fantastic family get up to next.
CAMB Machine Knives' fundraising is community spirit at its best. Not only are the whole family involved in raising money for Bristol Children's Hospital but they have engaged hundreds of people – clients, friends, family and their local community
We are so proud to have brilliant people like Sarah, Jerry, Emma and Chloe as part of Team Grand Appeal, and are immensely grateful for their huge contribution to our vital work at Bristol Children's Hospital.
If you would like to follow in the footsteps of CAMB Machine Knives International contact Helen below.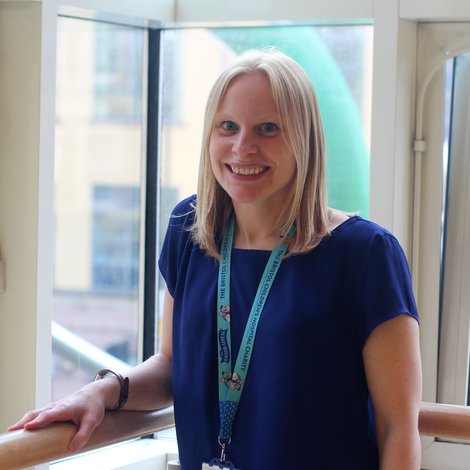 Head of Fundraising (Corporate)
Helen Haskell
Helen works with our amazing corporate supporters. Contact Helen if your business or company would like to support Bristol Children's Hospital or if you are keen to find out more about ways we could work together.