To our loyal #TeamGrandAppeal and Gromit Unleashed family, friends, donors, fundraisers, and supporters
This is an unprecedented time and we want to take this opportunity to reassure you that we are doing everything possible to make sure our staff and services that support the dedicated doctors and nurses who are working at the frontline of our NHS, are running at optimal capacity.
It is thanks to your continued support we are still able to support the patients, families and staff at Bristol Children's Hospital and the Neonatal Intensive Care Unit, who are relying on our support more than ever during this challenging situation.
COVID-19 takes no account of childhood illness. Premature babies, cancer patients, cardiac patients and neurosurgical patients, amongst many others, still require specialist care today, regardless of what is happening around them. And, of course, the already-stretched Emergency Department is set to increase its intake to unprecedented levels.
As the dedicated Bristol Children's Hospital charity, The Grand Appeal's priority is to ensure that we provide as much support as possible, for the lifesaving work that continues 24 hours a day, 7 days a week.
Our Grand Appeal research nurses are working on the frontline in the Paediatric Intensive Care Unit.
Our Grand Appeal cardiac 3D bio-printing team – doctors and engineers – are flat out providing a business-as-usual service to patients, using our 3d printing equipment and expertise to support patients, clinicians and the NHS.
Our family accommodation is full. That's 29 families staying with us in Cots for Tots House, Paul's House and Grand Appeal House from across Bristol, the South West and South Wales region.
Our Grand Appeal play team is helping to bring some light to our young cancer patients and children with complex disabilities who are in the hospital for many months at a time.
Our wellbeing support package is continuing to target the incredible and dedicated staff working round the clock in the Emergency Department, continuing our commitment to look after the staff at the front line of NHS care.
Our Grand Appeal family support team is guiding families throughout the hospital who are often far from home with desperately sick babies and children.
Thanks to you, we are helping some of the most vulnerable – the sick babies and children and NHS staff on the frontline. But we need to do more.
We remain in awe of the work our colleagues, doctors, nurses and allied health professionals on the frontline in the Bristol Children's Hospital and Special Care Baby Unit who are working harder than ever.
We will be in touch soon with ideas of how it is possible to continue to support Bristol Children's Hospital, within the restrictions of social distancing guidelines.
As the weeks progress, and only when it is safe to do so, we hope to bring you more news. Make sure you are signed up to our social channels on Facebook, Instagram and X for all the latest news.
We know this is a testing time for every one of you and we hope you will stand by The Grand Appeal in these unprecedented times, as we fight to maintain our support for patients, staff and families need in this time of crisis.
Stay safe and thank you.
With our warmest wishes to you all
Nicola Masters
Director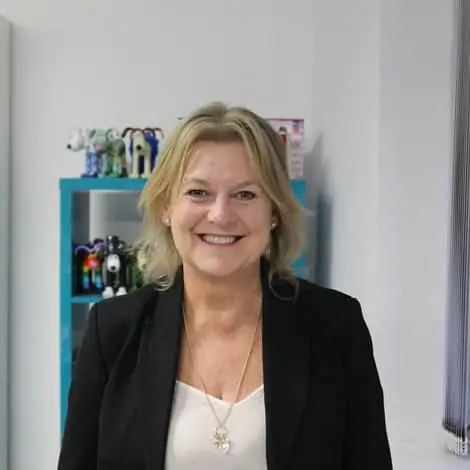 Director
Nicola Masters
As co-founder, Nicola leads our multi-award winning charity across its multiple brands as well as delivering funding programmes in partnership with Bristol Children's Hospital. Nicola directs our exceptional team of staff at the Grand Appeal by developing new charitable and commercial initiatives to ensure that Bristol Children's Hospital is at the forefront of paediatric care in the UK.