Businesses and generous individuals from Bristol and beyond each sponsored a Gromit Unleashed character or star on the projection – helping to fund life-saving equipment, music therapy, sensory play, colourful Christmas decorations and more.
For the second year running, Bristol Children's Hospital is all lit up with truly festive light projections – bringing colour and joy to the children staying there over the festive period.
It's all thanks to our incredible supporters that the hospital, on Upper Maudlin Street, was lit up tonight – and will be for the rest of December, from 4:30 pm to 10 pm every day.
See who has got involved this year!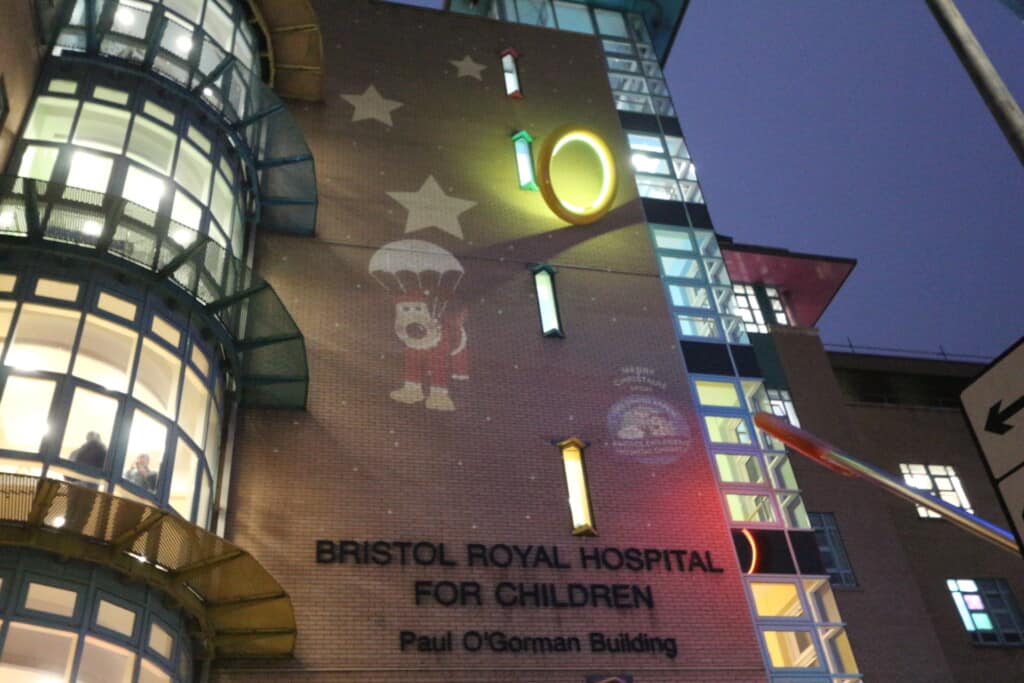 The design scrolls through eight of the most popular Christmas designs from past Gromit Unleashed trails and exhibitions, glittering with stars and falling snow. The projection reaches all the way across the wall by the front entrance to the hospital.
Many of our patients enjoy coming outside for five minutes to watch the projection, waiting to see what comes up next!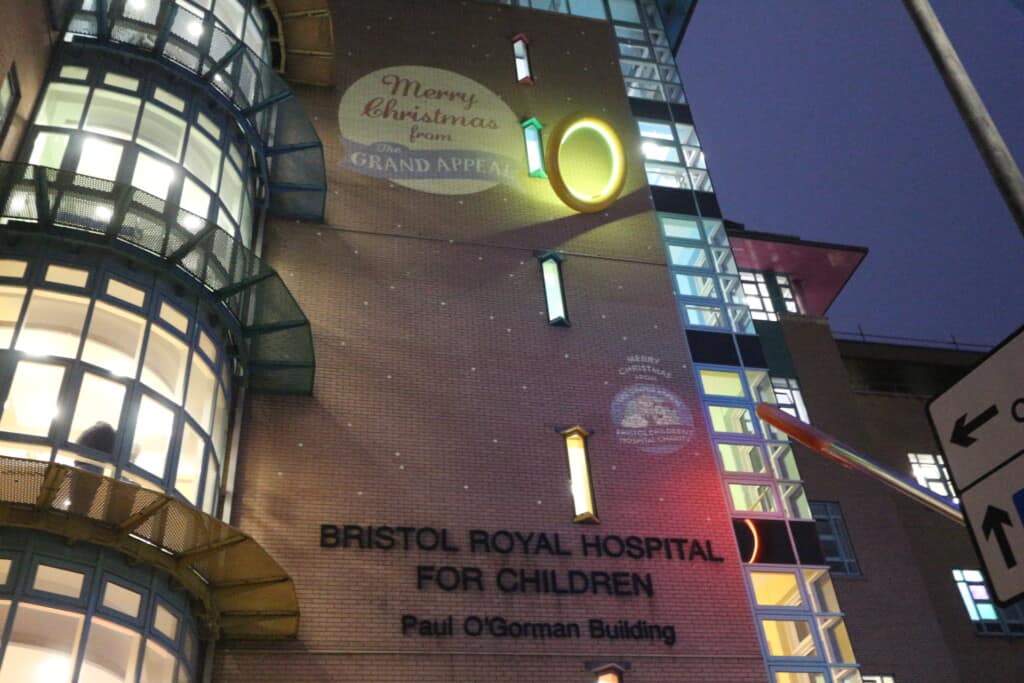 Along with the hospital lights, Bristol Children's Hospital will be dressed up in festive furnishings from ward to ward, allowing the children there a little normalcy and fun – all thanks to your generous donations.
Make sure to make time and watch the projections – and the newly refurbished Lollipop Be-Bop hoops – before the New Year!
You, too, can Shine Bright for Bristol Children's Hospital by dressing up your home or garden and becoming part of our amazing Shine Bright Community, fundraising for your local children's hospital.