After the roaring success of our Shine Bright for Bristol Children's Hospital campaign last year, we're kicking it off with a bang this Christmas, lighting up Bristol Children's Hospital with colourful, dynamic projections.
Last year, some of our wonderful corporate partners and supporters got involved and sponsored the Christmas projections lighting up the front façade of Bristol Children's Hospital over the festive period. It brought lots of Christmas joy to the poorly children staying in hospital.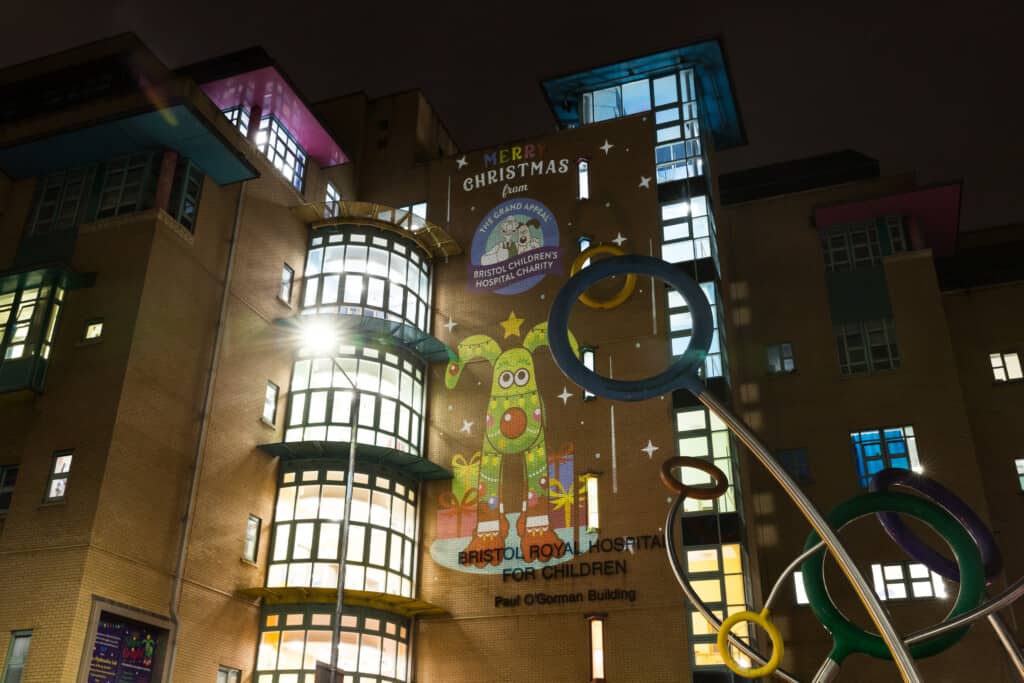 "Our allocated parking space was underneath The Grand Appeal's display. Noah would want to stand there for at least ten minutes every day, watching them change from picture to picture. Seeing how much joy something so simple brought to him was lovely."

– Beccy, Noah's mum
This year, the projection is growing – and you can sponsor your very own star!  Surrounding some of our beloved Christmas Gromit Unleashed characters the front of the hospital will glitter with dynamic stars – each at a varying price point, so businesses of all sizes can get involved. 
This is your way to spread the Christmas goodwill as a business and give back to your amazing community. What better way to show your customers and clients that your values sit at the heart the people you serve by helping us improve the wellbeing of the sick babies and children at Bristol Children's Hospital?
Every year, we have young patients stop outside the hospital en route to check-ups, appointments and during long stays in the hospital to watch the projections with wonder and awe. It's something truly magical to be a part of.
Your generous sponsorship will support the courageous children in hospital and their families. No child should be away from home at Christmas – but unfortunately, many are for life-saving treatment and care. We're here to make sure their wards sparkle with festive magic, fund services to keep working through the holiday period and of course, make sure Father Christmas can find his way to each child to deliver presents.
There are still lots of stars to sponsor but be quick – there are only limited spaces available.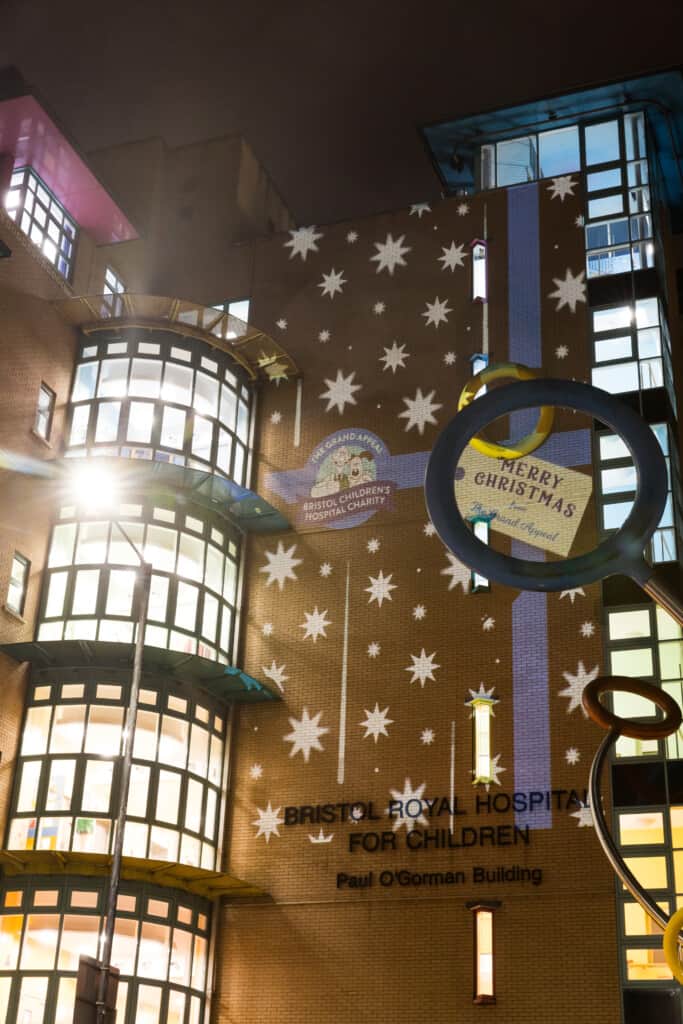 We can't wait to have a partner in you this Christmas. Sign up here to select your star now!