When Natasha's waters broke seven weeks early, she and her partner Scott were shocked.
Natasha and was no stranger to St Michael's after her son needed emergency treatment in 2013, but what she didn't expect was to face a country in lockdown as her new baby daughter fought to grow strong.
"Even though I was already familiar with the process, it didn't make it any easier. As I filled out my family accommodation application form for a second time, I instantly felt stressed.
I was no stranger to St Michael's Hospital. Back in 2013, my son Cobie was born there with an undiagnosed hernia in his diaphragm. Flash forward to 2020 and I was well aware of the journey I was about to embark on once again.
My second pregnancy hadn't seemed right for some time. Our baby wasn't moving as much, and I couldn't help but fear the worst. My partner and I headed to St Michael's so that midwives could check me over, but as Scott and I made our way in, my waters broke in the car park. We were seven weeks away from my due date. I couldn't believe it. How could we be so unlucky again?
I spent 24 hours in the delivery suite at St Michael's, taking steroids and magnesium, hoping it gave our little baby Avalon the best chance. I was surrounded by staff who were preparing for Avalon's birth, whenever it might be. Seeing some familiar faces was comforting, and I knew we were in the right hands.
Because of Avalon's position and a few other complications, I was rushed into surgery for an emergency c-section. I felt helpless lying there, unable to move the bottom half of my body, but as soon as I laid eyes on Avalon, everything was okay.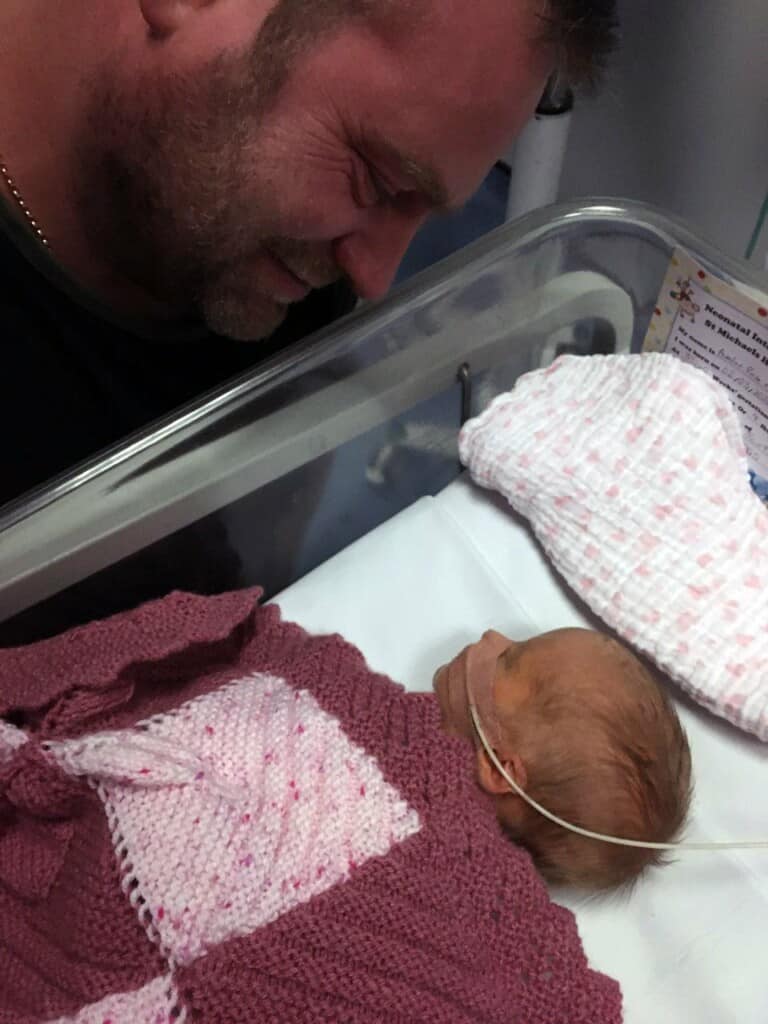 Avalon was transferred immediately to the Neonatal Intensive Care Unit. Going back to the Unit was such a strange feeling. It was amazing to see how much it had developed since 2013, but I was extremely sad that my precious, tiny baby would have to experience being there.
We also had Cobie to think of this time around. It wasn't just Scott and I who had been thrown into this unsettling situation, but our little boy too. When Anne, the House Manager, rang to offer us a room at Grand Appeal House, it felt like I was hearing from an old friend. I was so happy that all three of us could stay together.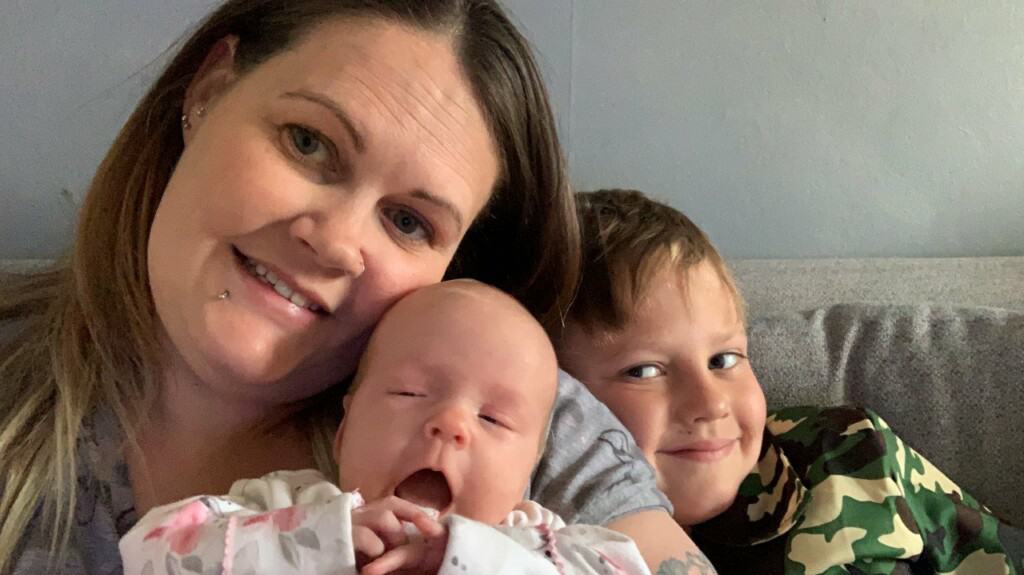 As the weeks progressed, Avalon wasn't the only thing we had to worry about. We'd turn on our phones or look at the internet and see 'coronavirus' everywhere. The country hadn't yet gone into lockdown, but it looked likely.
Scott and I waited anxiously to see what would happen. Meanwhile, Avalon still needed round-the-clock care. She'd been put onto CPAP to support her lungs. CPAP – or continuous positive airway pressure – helps keep your baby's lungs inflated. Two tubes were placed into Avalon's nostrils and held in place with a mask. The CPAP machine looked so scary – Avalon looked too tiny for the mask covering her face.
Having a place to stay at Grand Appeal House was a lifeline. Being so close to Avalon meant we could spend day and night by her side. As the news exploded with stories of stockpiling and restrictions, it was reassuring to know that we were safe and that Avalon was only ever five minutes away.
Any worries that crossed our minds soon vanished after a chat with NICU staff. They were all so amazing. Even if I cried or felt a little angry, they'd be there to help. The one question that kept going around and around my head was 'when will we go home?' We live in Weston-super-Mare and were desperate to go back, but the country was about to go on lockdown. What did that mean for us? Would we ever leave Bristol? After feeling so stressed for so long, this was the last thing we needed.
Two days after the Government announced their lockdown measures, we heard the news we'd been waiting for. It was home time. I was excited but nervous. Not only did we need to prepare for caring for a vulnerable baby at home, but for a country in self-isolation. Once we opened our front door, those fears disappeared.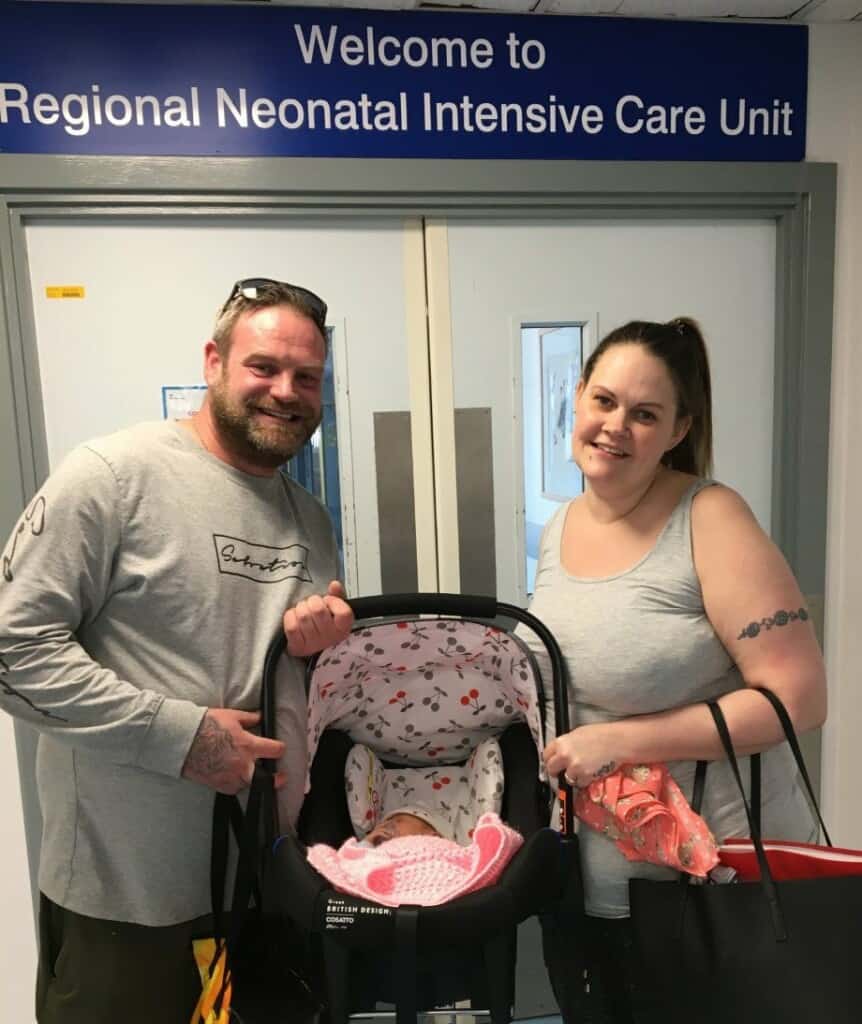 I'm happy that we can ride out this storm together as a family. I can't help but think about all the other sick and premature babies that are still being born during these extraordinary times. Or what about the families, like ours, arriving in Bristol with nowhere to go?
As hotels and hostels close, the family accommodation run by The Grand Appeal and Cots for Tots is still open. I am so thankful that they were there for us during one of the darkest moments in our lives and I know the three houses the charity run will remain crucial for so many others, probably more so than ever.
The hospital staff, who cared for us all with such kindness, don't escape this nightmare either. We're forever indebted to them, and I owe them so much. I hope they are taking extra care of themselves right now.
For any family who finds themselves in Bristol, in unfamiliar surroundings, know that you are not alone and for anyone thinking 'how can I help?' I urge you to donate what you can and show your support so that other families, like mine, can be safe whilst their child fights for their life."
Support sick children from across the South West