In July our Corporate Fundraising team were joined by Simon and Stephen from Lexus Bristol, who made a generous donation of over £1,500 in support of our Music Therapy service, making them the first Lexus garage to donate a grant as part of the Toyota Fund for a Better Tomorrow.
Simon and Stephen met Claire and Karen, our two dedicated Grand Appeal Music Therapists to hear how their support will make a world of difference to young patients as well as practise their xylophone skills!
The world is full of wonderful, kind, caring and compassionate people who give their time and energy to bring joy to others. This year, we decided that our support should go towards The Grand Appeal helping to fund their music therapy programme, which brings calm and happiness to children who find themselves in a very tough circumstance.

Simon Delve, Motorline Lexus Bristol Centre Manager
Whether it's a ukulele or tambourine, Claire and Karen can be heard on each and every ward visiting around 30 children each week. Their sessions encourage young patients to express their feelings, to be creative and socialise with others.
Hospital can be a daunting place for children but playing music together can give them something else to concentrate on and they can feel a lot more comfortable.

Karren Morrison, Grand Appeal Music Therapist
A huge thank you to Simon, Stephen and everyone at Motorline Lexus Bristol, we look forward to continuing to work with you.
If your company is interested in working with The Grand Appeal please get in touch with Helen below.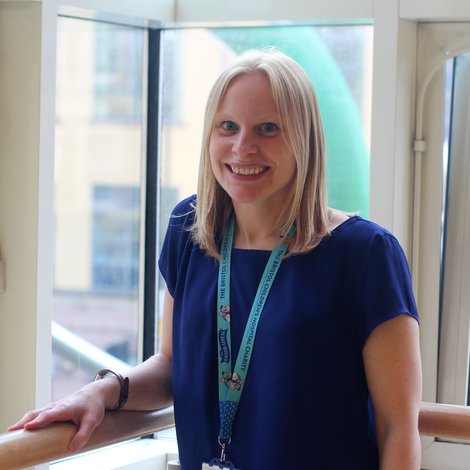 Head of Fundraising (Corporate)
Helen Haskell
Helen works with our amazing corporate supporters. Contact Helen if your business or company would like to support Bristol Children's Hospital or if you are keen to find out more about ways we could work together.