We are endlessly proud of our London to Paris cycling team – and today, they've reached the end of their journey.
Our team of 35 riders set off on Thursday from London. 309 miles and four emotional, challenging days later, they've arrived at Paris' iconic Eiffel Tower.
By the end of the event, they have hit an enormous milestone in donations. You can see how much the team have raised so far here.
The impact this will make for children and their families staying at Bristol Children's Hospital and St Michael's Neonatal Intensive Care Unit can't quite be put into words – but you can read some of our patient stories to meet the very children your donations help.
How they got on
We've been following our cycling heroes over the course of these four days, while they've battled miserable weather, sweltering heat and sore, tired legs.
There have been incredible highs, too – in just four days the team has bonded over similar connections to the hospital, shared stories, laughter and tears. The team even witnessed some breathtaking sights, including cycling through the WWI battlefields of the Somme. Finishing the event is an achievement that will last a lifetime. For most of our riders, this is their biggest, most intense challenge yet.
The trail also took them through some of the most stunning scenery in England and Northern France – the continual melting sunsets and bright sunrises, rolling hills, and quiet village roads kept them motivated to keep going.
Several of our team captured some beautiful photographs and videos on the ride, so keep an eye on our Facebook and Instagram stories – we'll be posting them, so you can share in their experience.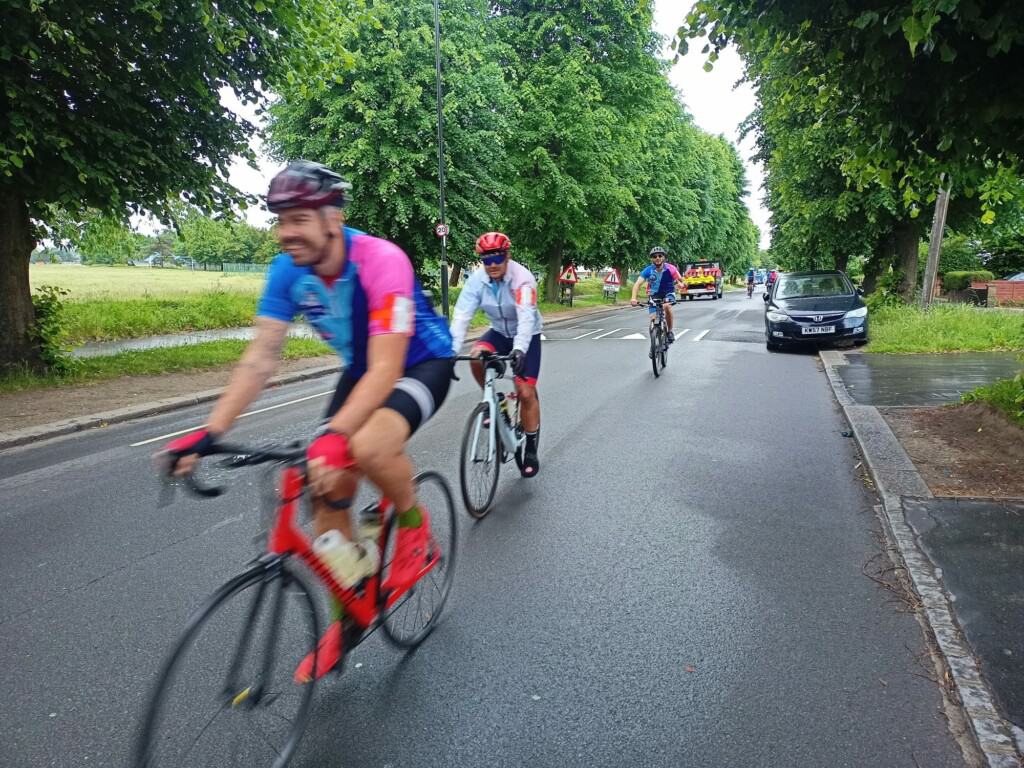 Our riders' motivation all stems from the same place – that feeling of wanting to "give back". Whether they're staff, parents of patients or supporters, they've all seen the benefit of our brilliant Bristol hospitals.
Every donation benefits sick children and their families, funding everything from life-saving equipment to teddy bears that bring comfort to young patients.
Thank you to everyone who cycled from London to Paris – you have made such a huge difference.
Feet off the pedals, team – you're in for a well-deserved rest.