We want to introduce you to the latest addition to The Grand Appeal family – Lucy!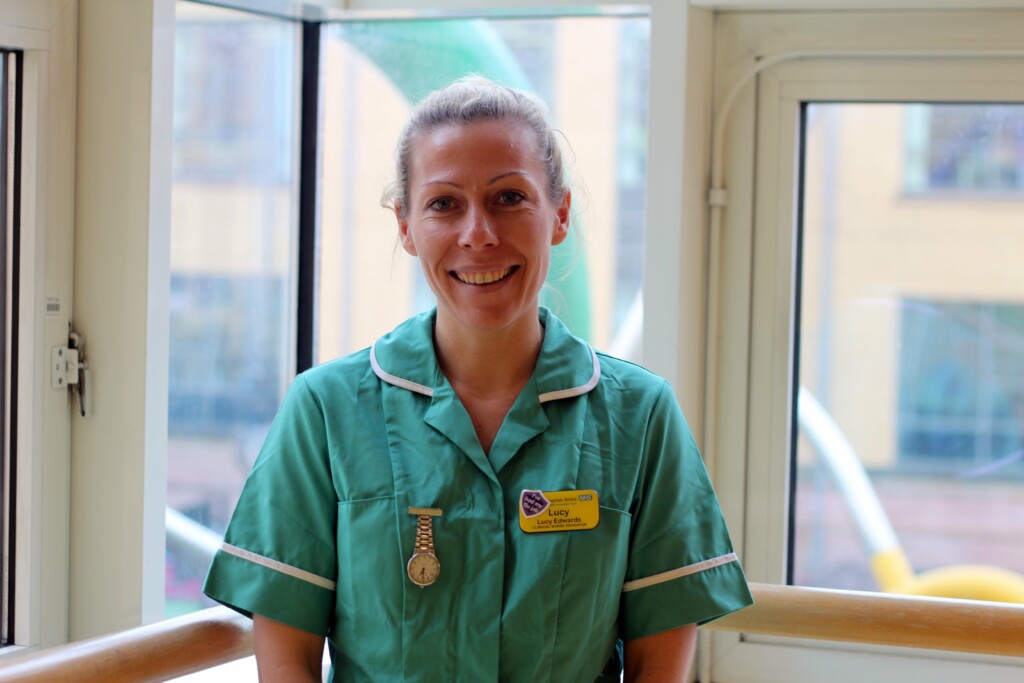 What is a Practice Educator?
My role as a Practice Educator for Nursing Assistants is completely new for Bristol Children's Hospital. I am here to help Nursing Assistants across the hospital by investing in their education, training and development.
You might not know it but you'll meet a Nursing Assistant on each and every ward at Bristol Children's Hospital. They're a vital member of the team and work alongside nurses to provide hands-on care for patients
Whether it's regular study days, raising awareness of the hospital's apprenticeship scheme or creating a clear pathway for people to progress, it's my job to not only support Nursing Assistants but to make sure that they have all the tools they need in order to excel in their role. I also review the training they receive both in the classroom or on the wards.
How long have you been a Practice Educator?
I have been passionate about nurse education for a long time and this has taken lots of different forms! I've worked at Great Ormond Street Hospital and at the University of West England as a Senior Lecturer.
I actually left Bristol Children's Hospital in 2013, so to have returned feels like a lovely home-coming. I started as a Practice Educator in October last year and I'm excited to get stuck in and to put in place initiatives that will empower and educate Nursing Assistants.
How does it feel being a part of Team Grand Appeal?
It's thanks to them that I have the opportunity to do this, so for that, I am extremely grateful. I am one of 20 specialist staff that the charity funds who support and enrich the amazing staff at Bristol Children's Hospital.
What's it like working at Bristol Children's Hospital?
Well, it's obviously wonderful to be back but best of all, as a forward-thinking hospital which has a very friendly and hugely supportive environment it's a great place to work!
What do you enjoy the most about being a Practice Educator?
The people. I love watching them grow and develop within their careers and being able to provide them with the knowledge and skills to do so.
And, what's your favourite thing about Bristol?
Bristol is the perfect mix of city and country life. You've got everything on your doorstep that a vibrant city has to offer but also some beautiful green areas to go enjoy some fresh air and exercise.