Usually, this bunch of fundraising heroes can be found helping some of the South West's sickest children at the Paediatric Intensive Care Unit (PICU). Next month, however, they'll be facing 10 miles of mud, obstacles and cold water in a tough mudder.
Meet Chris, Ko, Jess, Emily, Beth, Libby, Chloe, Clare.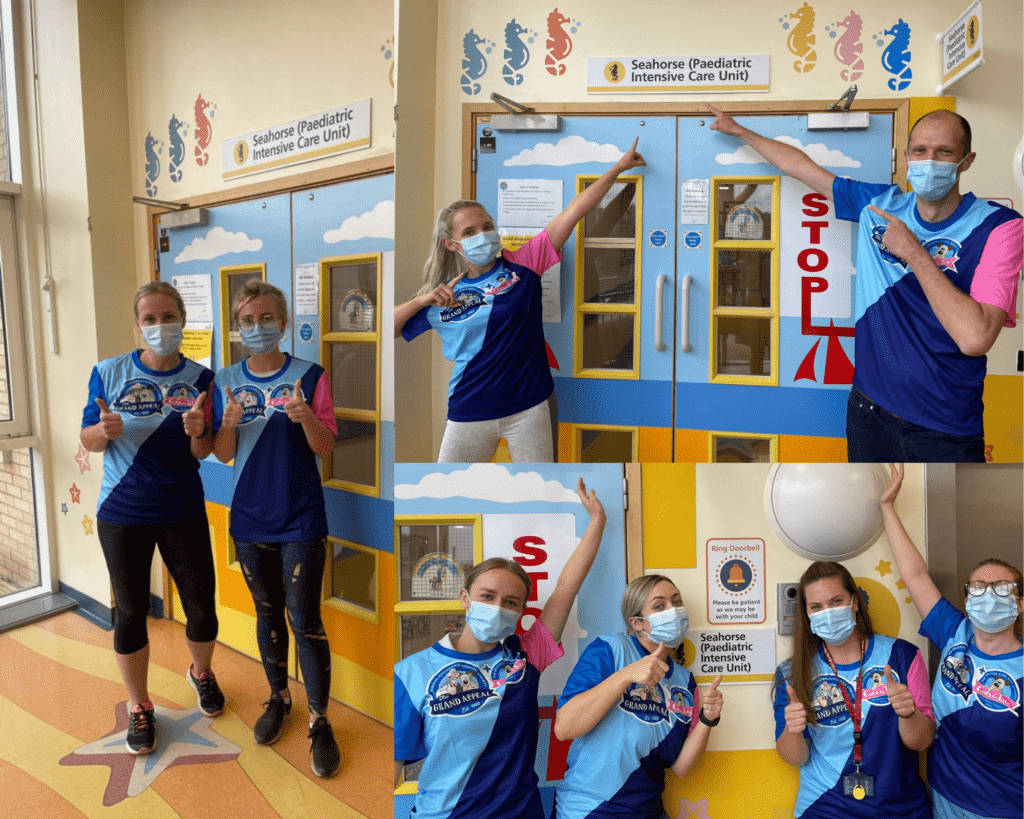 With the Paediatric Intensive Care Unit at Bristol Children's Hospital being one of the largest in the country for children, the demand for their services continues to grow. In fact, every day, two children will need life-saving care from the intensive care team.
We spoke to Jess, Beth, Helen, Chris and Ko to find out why they want to raise money for our children's hospital and how you can help them.
Who is taking part?
Jess: There are eight nurses and two consultants from the Paediatric Intensive Care Unit tackling the tough mudder. We'll be encouraging each other around the course too.
Have any of you completed a challenge like this before?
Beth: I for one, have not! I've done nothing like this in my life. While I am really looking forward to the challenge, I'm also pretty scared.
How is your training going?
Jess: My training is going okay. I'm aiming to build on my upper body strength, which is pretty much non-existent, through runs and gym sessions. I have a great team around me, so I'm sure we will all help each other through it.
What inspired you to take on this challenge?
Beth: In our line of work, you need skill, a lot of experience, and an awful lot of passion. A few of our colleagues, who have an added passion for extreme physical challenges, thought why not? We push ourselves to the limit; working 13-hour shifts multiple times a week. Why not try to conquer 10 miles and 25 obstacles along the way?
Why did you choose to raise money for your ward (PICU)?
Beth: As the clinical team, working on the unit day to day, we see how vital support is to our patients and their families.
That support can come in many forms: from talking to a family in their darkest hour or providing somewhere for parents to rest their heads at night. We can only offer this support with the help of The Grand Appeal.
Being the PICU team, we always give our emotional, professional support, but we wanted to show our physical support by taking on this challenge. Sure, it's no mean feat, but it's worth it so we can help these families in their time of need.
What difference will your fundraising make to the ward?
Chris: By raising money, we want to improve the facilities on our ward for the families in our care. It's essential they feel as comfortable as possible, especially if their child is facing lengthy treatment.
Donating to our fundraising page means you'll be helping families during an incredibly stressful time. Thank you for your support.
Ko: We're all hoping this challenge will raise money to help our patients, but it will make a difference to our team too. After a tough time during the pandemic, this is a great opportunity to bond as a team. Any donations are hugely appreciated.
What's your favourite thing about working at PICU?
Jess: Our team is amazing! We work so well together and help each other through busy shifts. We love seeing our patients walk through the door to say 'hi' when they are better.
Will you help the team update the Paediatric Intensive Care Unit? Donate now.