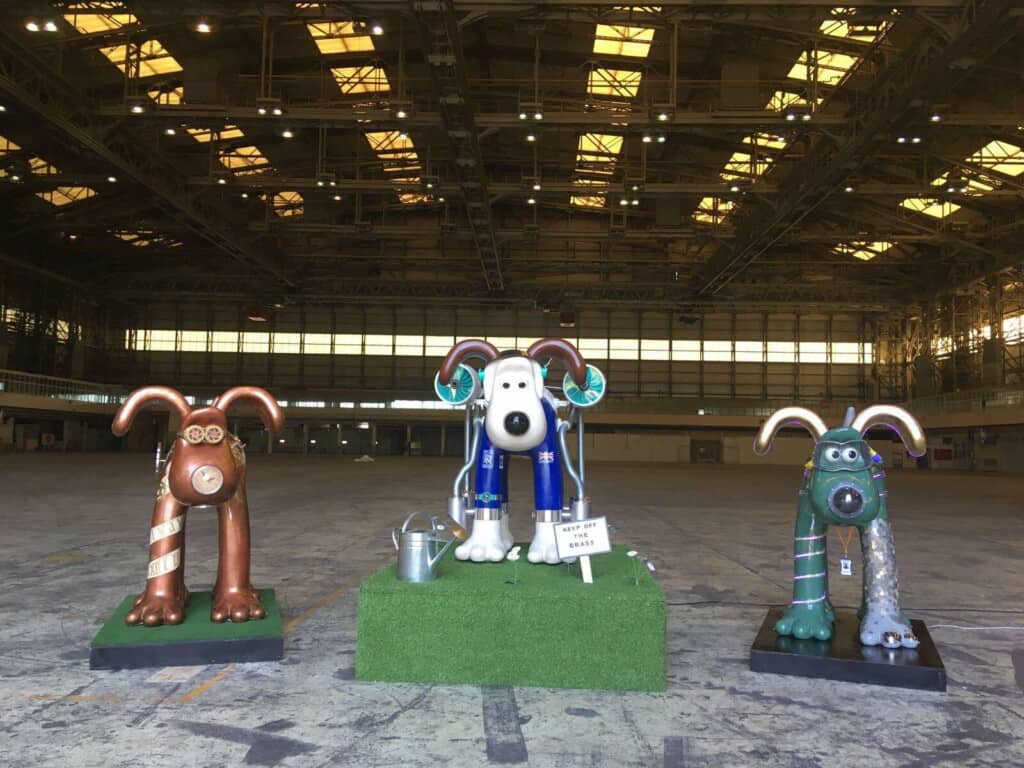 Today we unveiled the ground-breaking interactive sculptures that are set to feature in this year's trail, Gromit Unleashed 2!
At the iconic Brabazon Hangar at Bristol's Filton Airfield, three giant Gromits were revealed this morning. Made by our trailblazer partners, University of Bristol, Renishaw UK, and Rolls-Royce, these impressive sculptures feature wagging tails, flashing lights and moving eyes and are a true first for sculpture trails across the world!
Being three of Bristol's world-leaders in engineering these trailblazers have used pioneering technology to create innovative sculptures which showcase Bristol's diverse creative and tech industries
So without further ado meet Gromjet (Rolls-Royce), Gromitronic (Renishaw) and A Grand Gromplication (University of Bristol)!
As well as creating these unique trailblazer sculptures, The Grand Appeal has also partnered with global payments technology company NMI, the fourth trailblazer, to provide contactless payment technology and help fundraise for Bristol Children's Hospital during the trail.
Keep your eyes peeled for more surprises along the way – this summer's trail will be like no other!