Every year Bristol-based falafel company, Eat a Pitta, gives back to the city they call home through their 'Acts of Kindness' campaign.
Picture spending months at a time in a hospital ward or even in isolation. This is the reality for many patients cared for on Starlight whilst having to endure chemotherapy or a bone marrow transplant. But with a little help from our pals at Eat a Pitta, the ward is now home to a range of new toys, DVDs and games to keep these patients occupied and entertained throughout their treatment.
Some of the Eat a Pitta crew dropped by the hospital to see first hand the difference their fundraising will make. From music events and generous donations from their loyal customers, Eat a Pitta's efforts are a perfect example of the power of pulling together. They've raised over a cracking £1,400 for Bristol Children's Hospital and we want to say the BIGGEST thank you.
If your company is interested in working with us please get in touch with Helen below.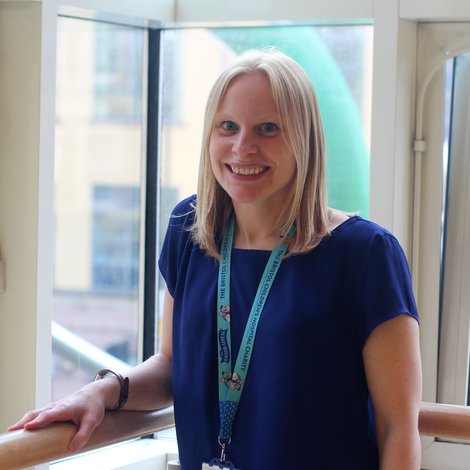 Head of Fundraising (Corporate)
Helen Haskell
Helen works with our amazing corporate supporters. Contact Helen if your business or company would like to support Bristol Children's Hospital or if you are keen to find out more about ways we could work together.