In less than a month's time, Gromit Unleashed 2 will be hitting our streets and we are beyond excited to reveal that we have collaborated with iconic British TV game show 'The Crystal Maze' to create an exclusively designed sculpture.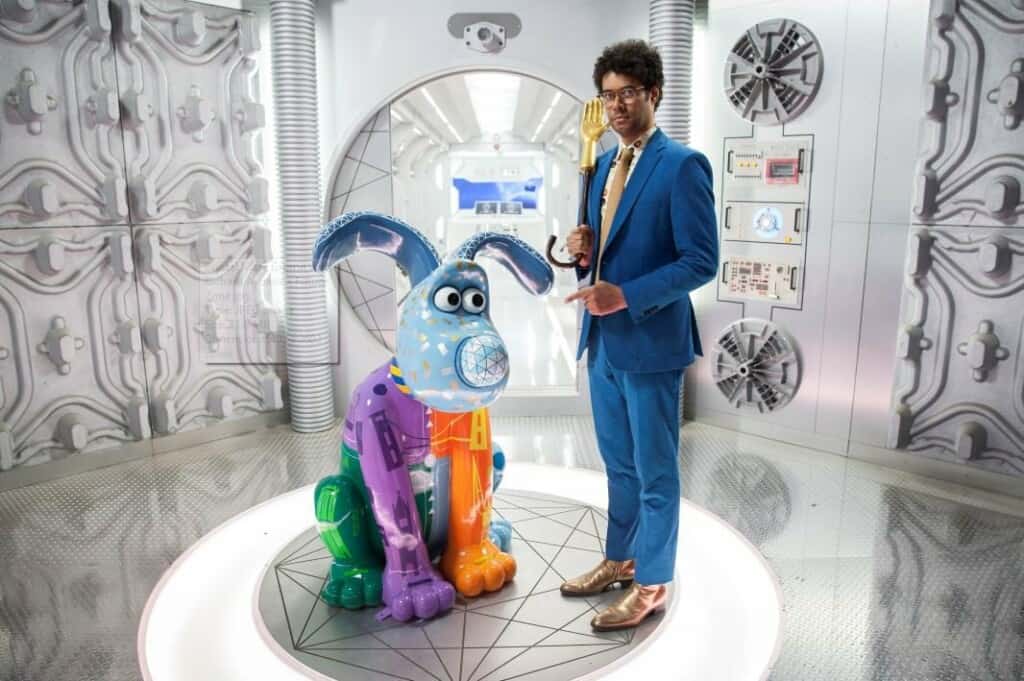 ptly named 'The Brystal Maze', the giant Gromit sculpture is inspired by each of the four 'zones' of The Crystal Maze: Medieval, Industrial, Aztec and Future. In each of the zones, you can spot various iconic Bristol landmarks including Cabot Tower and the Clifton Suspension Bridge. The ears of the Gromit represent the iconic Crystal Dome found at the centre of the maze, with the nose as the coveted crystals that so many contestants try – and fail – to win!
Earlier this month we were overjoyed to visit the show set to reveal the finished Gromit sculpture and meet show host, Richard Ayoade, who also signed the sculpture.
It's fantastic to see two icons of British film and TV coming together in our very own Gromit Unleashed sculpture and we're very proud to be able to support this amazing charity. The design is also a fitting tribute to Bristol, which is of course home to the new series of The Crystal Maze. We hope the sculpture will prove to be as much of a crowd-pleaser as watching our hapless teams struggle to complete the maze!

Neale Simpson, Creative Director of Fizz Productions
Painted by Bristol artist Susan Taylor, 'The Brystal Maze' will be available to see, along with 60-plus other individually designed sculptures from 2 July.