First came a relay swim of the English Channel with his fellow doctors in 2017, second a triumphant solo Channel swim in 2018 and third, a ride alongside our Land's End to Bristol cyclists in 2019.
In the process, he has raised thousands for Bristol Children's Hospital and become our Ambassador but what next for the legendary Andy Wolf?
Recently he took to the water again to compete in the Winter Swimming World Championships in Slovenia and won Four World Championship Golds in cold water of 4degC. Coincidentally it was his birthday – what a great way to celebrate? But that's not all. Andy used the event, which saw 1,300 people compete from 36 countries, as training for a truly epic challenge later this year.
In August, he'll be taking on another ultra-marathon in the form of Loch Ness, Scotland. Andy will have to swim 24 miles of 10 to 12-degree water in nothing more than swimming trunks and goggles. This time around he's facing the freeze and a potential encounter with "Nessie" to support the creation of a state-of-the-art waiting room for the Emergency Department at Bristol Children's Hospital.
The Emergency Department is one of the busiest in the country, caring for over 45,000 children a year. It's open 24 hours a day, 365 days a year and is the Paediatric Major Trauma Centre for the South West, providing emergency treatment, for a range of conditions from asthma through to meningitis and sepsis. While its exceptional staff provide care day and night, the department needs to expand to meet the increasing demands on its vital service.
Andy's efforts will help transform the waiting experience of the patients and parents who find themselves, often unexpectedly, at Bristol Children's Hospital. Using the latest technology and child and teen-friendly art enhancements, we will create a world-class waiting room.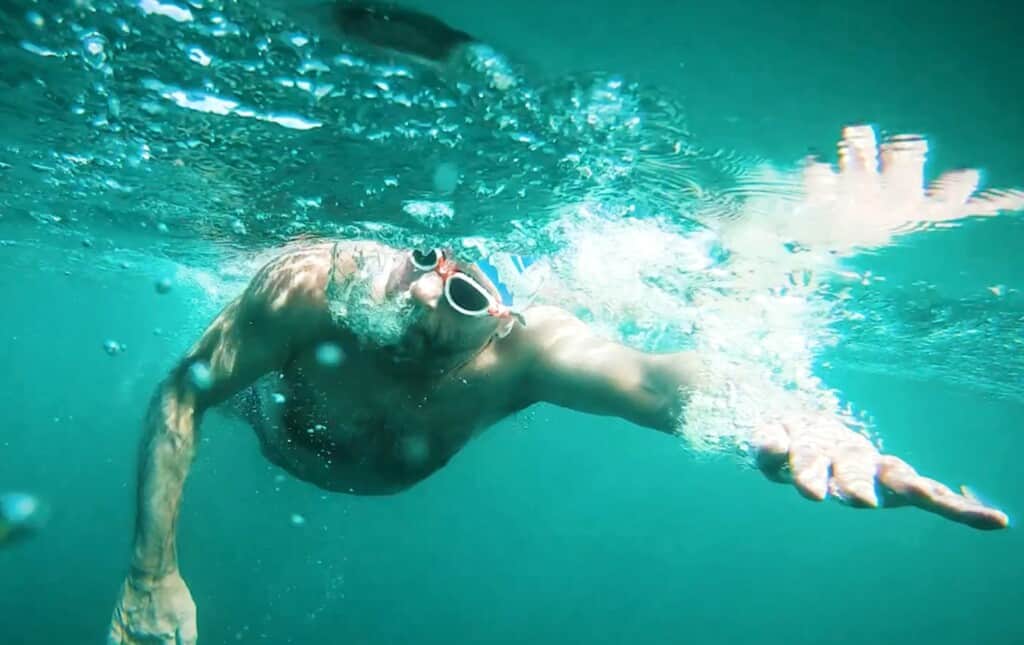 Bristol Children's Hospital is a cause close to Andy's heart after having worked there for over 20 years as a cardiac consultant. You might remember that his 2018 solo channel swim saw him raise over £27,000 to help create our 3D Cardiac Bio-Printing service at Bristol Children's Hospital, which is not only revolutionising cardiac surgery but helping the hundreds of children who come to the hospital for specialist heart surgery every year.
Meanwhile, Andy is training hard to prepare for his latest gruelling challenge. Loch Ness will be like no other swim he has tackled. In fact, while over 2000 people have swum the English Channel, only 20 have completed Loch Ness. If you would like to get behind this hero donate today.
We're extremely proud to have Andy as part of Team Grand Appeal – his achievements are nothing short of astounding – and you can find us cheering him on from (the warm and dry) side-lines!