This morning we officially launched Gromit Unleashed 2 with a boat chase like no other!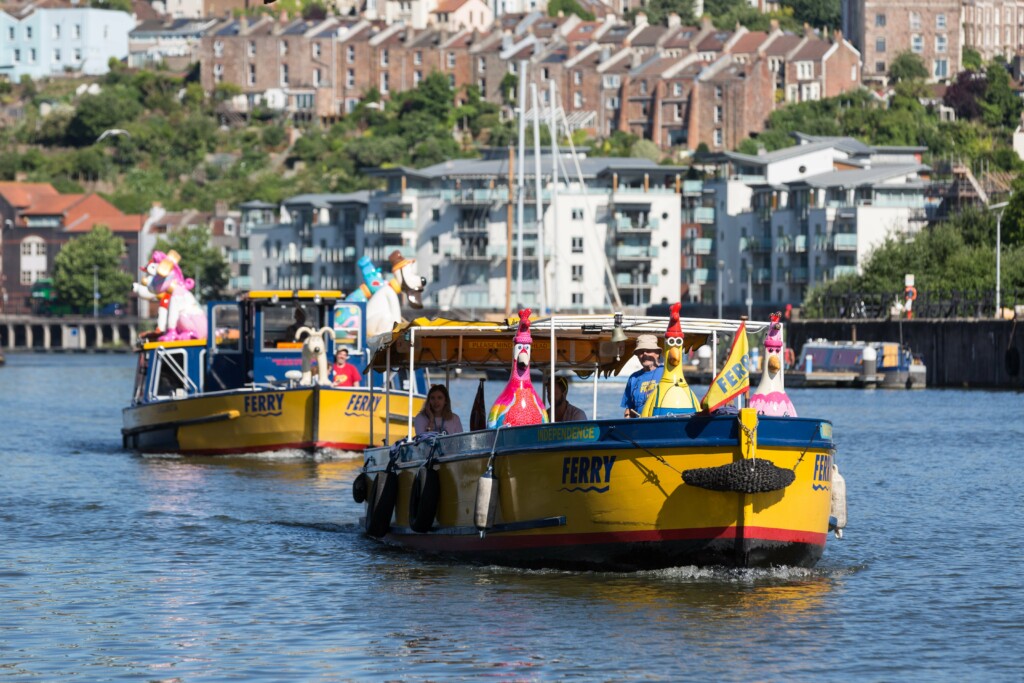 Set against Bristol's iconic harbourside, we revealed more of our uniquely designs for the trail -including Long John Wallace and Space Oddi-tea Wallace sculptures, enjoying their morning brews. Meanwhile, in the distance, a boating battle ensued between Gromit and his arch-nemesis Feathers McGraw in a 'Great Bristol Boat Chase'!
The first public viewing of our latest sculptures provided another sneak peek of the trail that starts in just a few days time, with 67 sculptures due to be unleashed in Bristol and the surrounding areas next Monday! We couldn't have asked for better company (or weather!) for the launch of the trail, and we were delighted to be joined by Wallace and Gromit creator Nick Park! We also announced collaborations with a host of iconic brands, famous film directors, pioneering movie producers and international film studios to put their own spin on the much-loved Aardman character sculptures. Lego, Pixar Animation Studios, Dreamworks, Chitty Chitty Bang Bang Wes Anderson Swallows & Amazons and Star Trek were among the names revealed.
Nick Park, creator of Wallace & Gromit and Patron of The Grand Appeal said: "It's absolutely fantastic to see Gromit return to Bristol with Wallace and Feathers McGraw in such a huge array of disguises and designs!
"Gromit Unleashed 2 showcases everything that's wonderful about this city: its rich heritage in engineering and science, its creativity, its culture, and of course Bristol Children's Hospital. We've supported the hospital through our partnership with The Grand Appeal for over 20 years now, so it's a cause that's incredibly close to my heart."
Gromit Unleashed 2 is set to be one of the most unique arts trails in the world, with eight ground-breaking interactive sculptures and a whole host of iconic brand collaborations which you can find out more about here.
If you can't wait until Monday, you'll be able to get your hands on an official trail map inside Friday's edition of The Bristol Post! Our exclusive Gromit Unleashed 'Detect-o-Gromit 2' app will be available to download from the start of the trail on both iPhone and Android phones.
This morning's excitement is just a little taste of what's to come, so watch this space, and get ready to shake your trail feathers!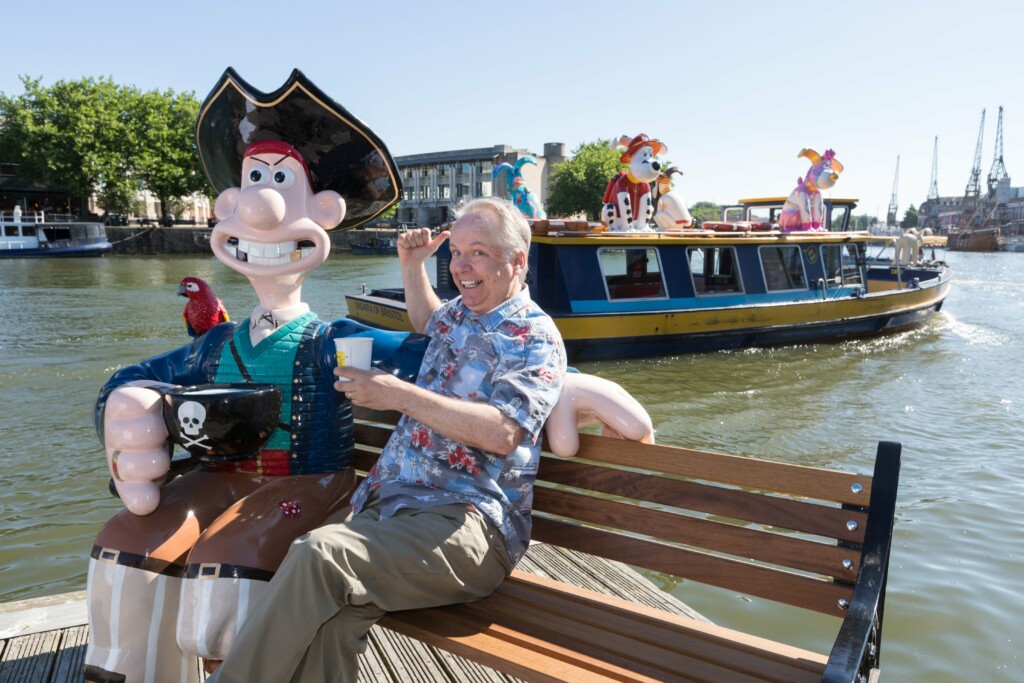 Bristol Children's Hospital is at the very heart of our trails and this year you'll be able to support young patients and families using contactless donation points provided by our trailblazing payments partner, Creditcall, at 17 sculptures on the trail. Money raised through this year's trail will help fund pioneering medical equipment, support world-class facilities, families' accommodation as well as patient and families comforts.