Have you ever dreamed about being a cracking owner of a Gromit sculpture? Well, now is your chance! This Christmas, 'Ice Ice Puppy' is the star of the show, and he can be yours for just £2.50.
Meet 'Ice Ice Puppy'
Play our raffle today for your chance to win the full-sized four-legged 5 feet tall 'Ice Ice Puppy' any day from now until Thursday 5 January 2023 at midday. The prize up for grabs is the glacial Gromit himself, 'Ice Ice Puppy'.
'Ice Ice Puppy' was one of the new cracking canines to em-bark on the Gromit Unleashed: The Grand Adventure exhibition, which brought new sculptures to The Mall at Cribbs Causeway back in October 2020.
After gracing visitors for the past couple of years, he's now ready for his fur-ever home with the lucky winner.
The howl-iday hound weighs approx. 65kg, 1500mm (H), 1000mm (W) and 1300mm (D).
Please read the Terms and Conditions before playing.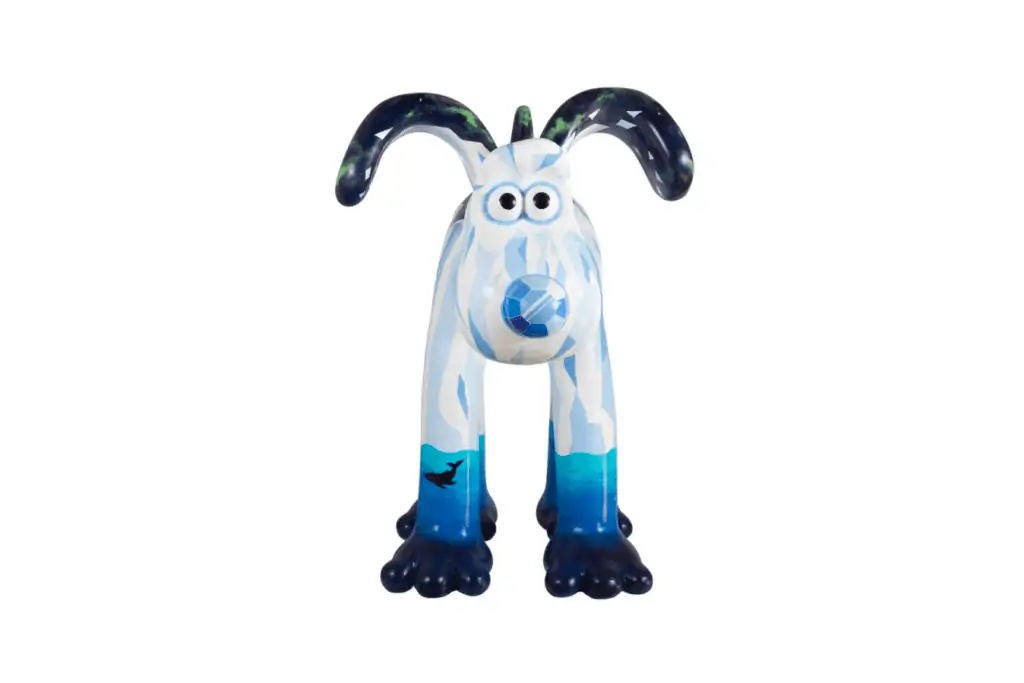 How to join in the festive fun
Visit our raffle page and input how many entries you would like to buy. Entries cost £2.50 and are limited to 20 per person.
Prefer to send raffle tickets to a friend? Select 'e-card' on the raffle page. Select one of our Ice Ice Puppy-themed ecards to show your friend what they could win! Please note that these will count towards your 20-raffle ticket limit.
Add your name, address and payment details to get your paws on what could be the winning entry.
The wait is on. Enjoy your howl-iday and we'll announce the winner on Thursday 5 January 2023 at midday.
We'll announce the winner on social media, the raffle page and we will contact the winner too.
How your raffle entry could make a difference
£5 could help sick children this Christmas.
£20 could fund a present for a child spending their Christmas in hospital.
£50 could fund Christmas-themed crafts and activities delivered by the Play Department.
£100 could fund four music therapy sessions to help children express their feelings and focus on something other than their treatment.
£200 could fund a week's stay in our family accommodation, allowing parents to stay close to their child and be together at this special time of year.
---
View 'Ice Ice Puppy' in 3D