Kerry and her baby boy had never spent a day apart until she had to leave him at Bristol Children's Hospital to undergo heart surgery. It was the hardest thing she'd ever done. Here, she tells us their story.
"Shocked. That's how I felt when we were told that our weeks-old baby had a serious heart condition. How had we not known?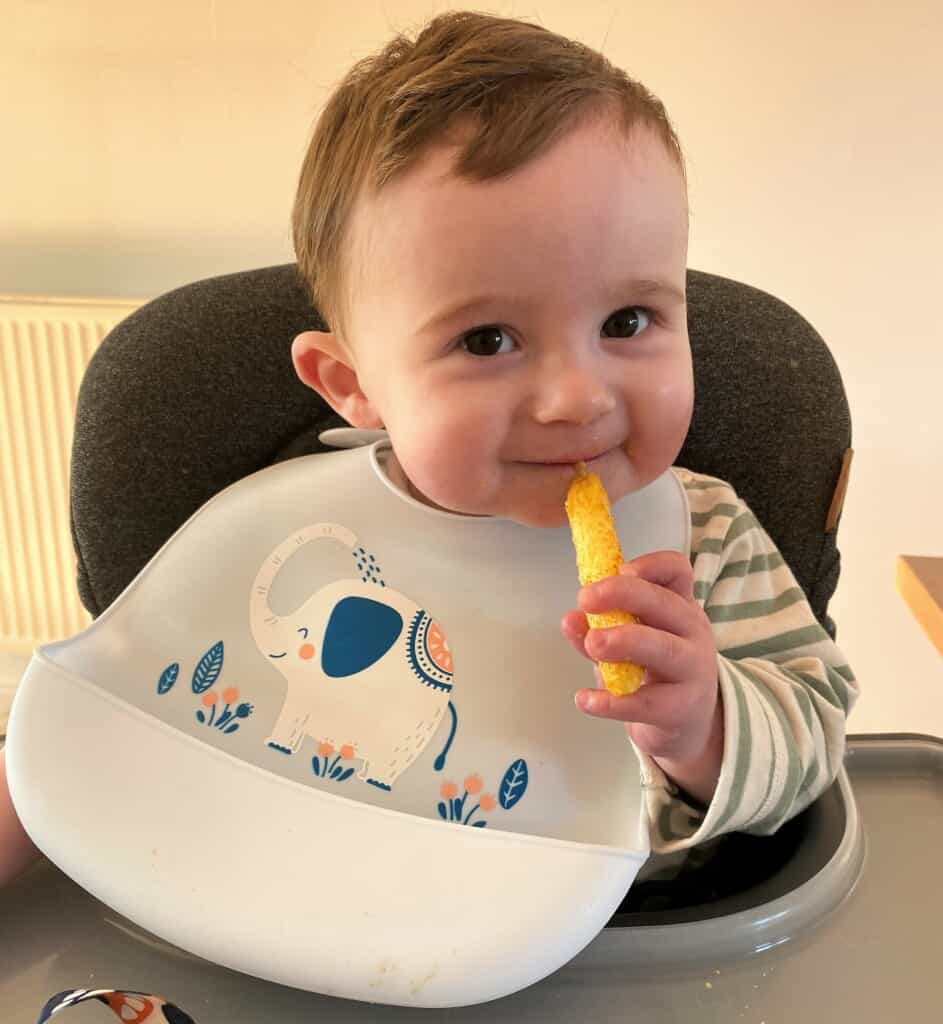 We'd already been through enough. During my pregnancy, my bump wasn't measuring up to size. They discovered our little Theo was struggling to get the nutrients he needed because my placenta wasn't working properly. He was eventually born at just over 36 weeks at St Michael's Hospital in Bristol.
From day one, Theo found it hard to feed. He would get out of breath, be uncomfortable, or become really sweaty. He only ever wanted me to feed him, and he was very clingy. It was hard on us all.
Because he wasn't thriving, we had to have weekly weigh-ins to make sure he wasn't losing any weight. When our health visitor came with some scales, they spotted Theo had difficulty breathing. We hadn't noticed something, but we never had him naked for too long because he would scream.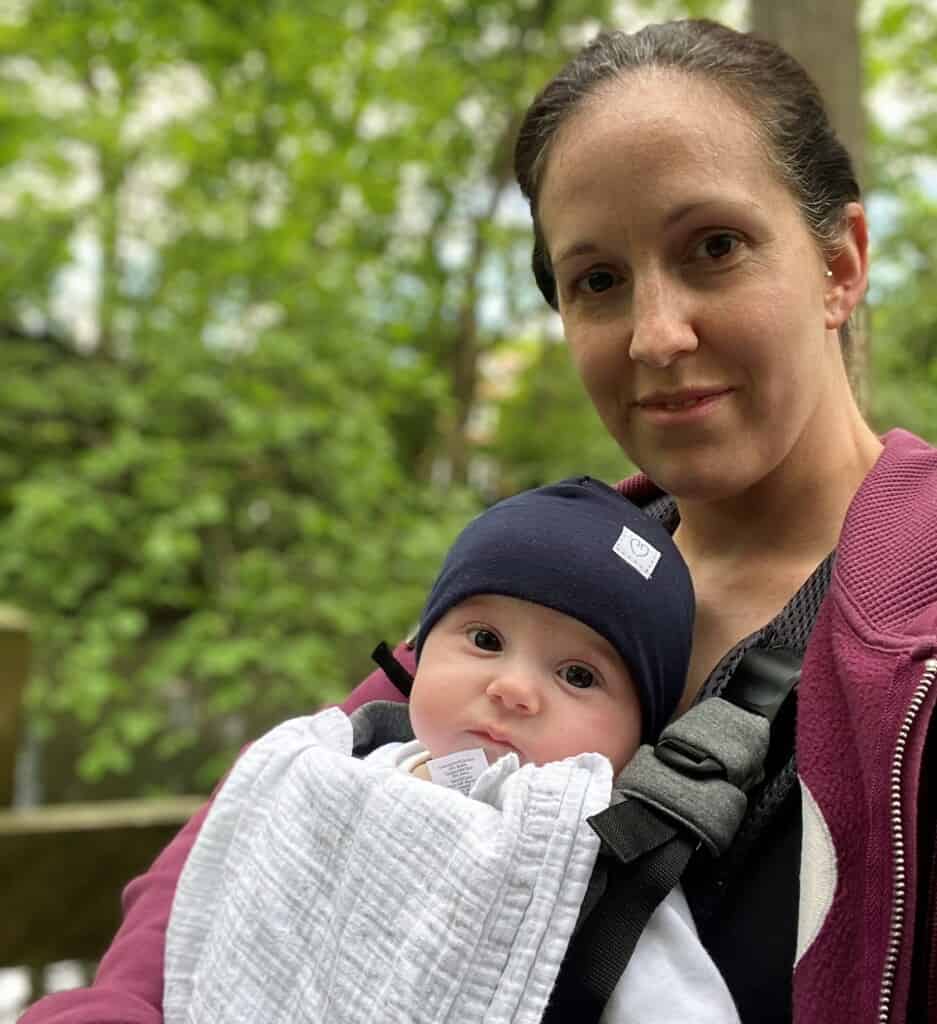 Within 30 minutes, Theo had been checked over by a doctor. Still, they couldn't find anything, so they advised us to go to Bristol Children's Hospital. At this point, everything was happening very quickly.
Unfortunately, because of covid restrictions, only I could be with Theo while my partner waited outside the hospital. The Emergency Department team discovered that his lungs were cloudy, and his heart was enlarged. Something was wrong.
He stayed overnight in Caterpillar Ward, and after some tests, it was confirmed Theo had a large hole in his heart. Having to digest the news was hard going. A few days later, we were discharged while Theo waited for heart surgery.
Seeing my five-month-old baby boy being put to sleep and saying goodbye was the hardest thing my partner and I had ever done.

Kerry, Theo's mum
Leaving without him filled me with dread, but the staff were so kind. Deep down, I knew he was in safe hands.
When I first saw him again, I felt sick. He looked so small on the bed with all the tubes and the beeping machines. The nurse looking after him explained what all the equipment did, trying to reassure us. I didn't want to touch Theo and hurt him. But the hardest part was done – the operation was successful.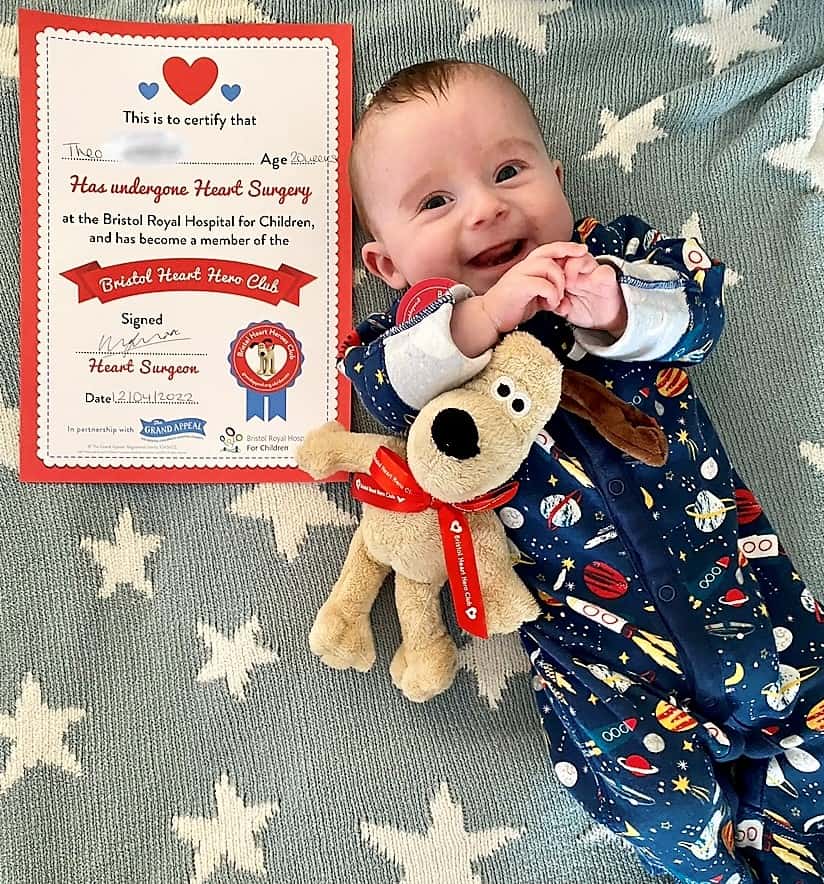 I couldn't wait to get Theo home after leaving him in hospital. I'd never left his side since he was born. We could finally start being a family and doing the usual things a family does. Just enjoy life. With coronavirus and Theo's heart issues, we'd lived like hermits – we couldn't risk Theo catching anything – but now family and friends could meet our precious boy.
While Theo is safe at home now, he is still being helped by the children's hospital while they assess his feeding problems. However, his heart is nice and healthy. In fact, he's a strong, cheeky little boy who has far too much energy. He is on the go from the minute he wakes up, but I wouldn't change him for the world.
Bristol Children's Hospital has been there for us throughout. We haven't been able to thank all the people who looked after Theo enough, especially Dr Shafi Mussa, to who we owe so much. Who knows where Theo would be if it wasn't for him and his team."
Will you help more children like Theo?