When Hayley gave birth to her daughter Sophia, she didn't know what to expect. Sophia was born with a condition that meant her head was smaller than usual and her brain underdeveloped. Despite how bleak the future looked, Hayley and her husband John were determined to give their daughter the very best life possible.
"Everything had seemed normal at first. My husband, John and I were busy getting giddy over girl's clothes and trying to pick a name. We decided to call her Sophia. But early on, doctors gave us some news that stopped us in our tracks.
Sophia had something called microcephaly. It meant her head was smaller than normal and that her brain hadn't developed as it should. She would either be born with severe brain damage or stillborn.
All the plans, hopes, and dreams – the things you start to picture in your head, quickly come tumbling down. After carrying her for weeks and weeks, to find out she might not even be alive at the end of it all broke my heart.
When I went into labour, I was fearful of what was to come. But when she let out that piercing scream, I knew Sophia was here to stay. She was the most precious thing I'd ever seen. From that day on, John and I were determined to do everything in our power to give her the best possible life.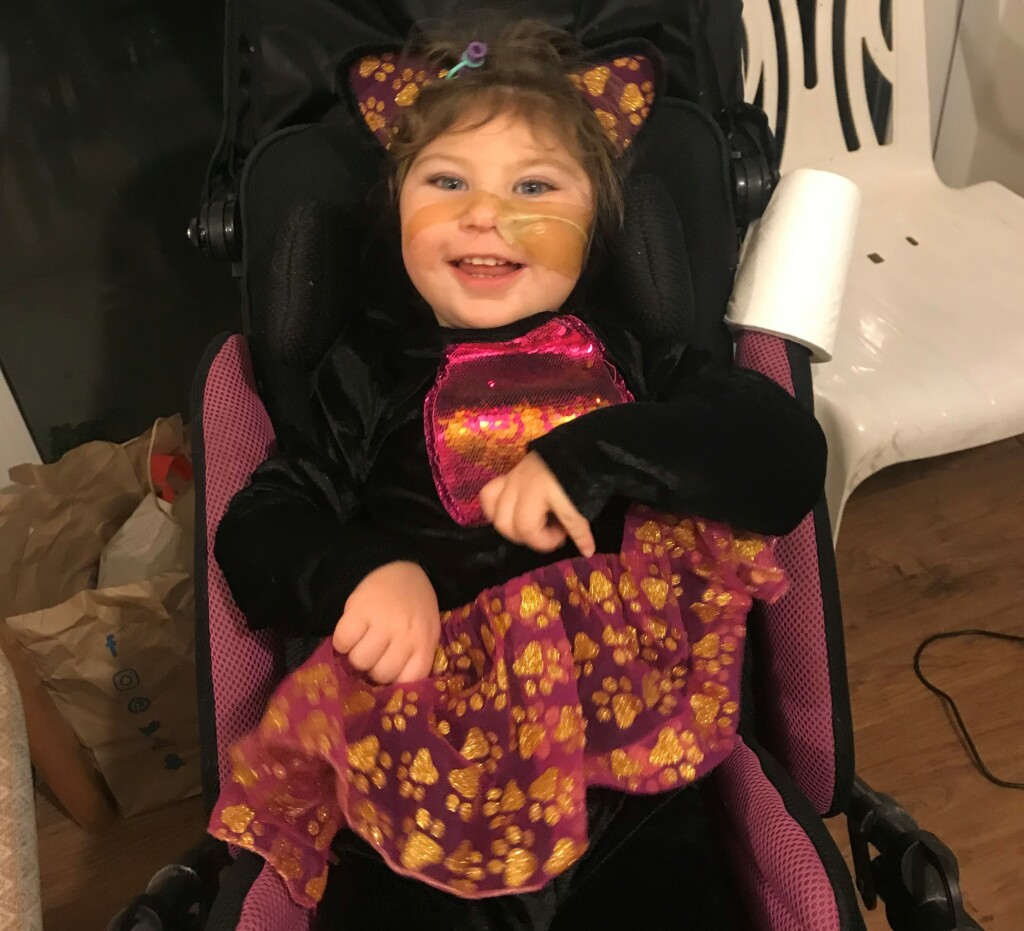 Doctors told us that although the severity of her brain damage was less than expected, the part of her brain responsible for her development still had a lack of connections. It meant she would be severely delayed.
Yet three years on, Sophia has far exceeded expectations and is developing really well. By using sensory play to engage and stimulate, she has steadily improved. But as well as the ups, there have been downs…
Sophia has a lot of complex needs. Sometimes this can mean a long stay in hospital. Aside from being far from home, this can be really hard for Sophia. Being confined to a room for treatment or having limited access to specialist sensory equipment can have a negative impact on her development. It can feel like you've taken one step forward and another three back. But thanks to the fantastic Marius, the Sensory Play Practitioner at Bristol Children's Hospital, Sophia's last visit was incredibly positive.
When she enters his sensory playroom, her face simply lights up. With bubble tubes, fibre-optic lights, a water bed, and plenty of games, Marius has all the tools to open Sophia's eyes to the world around her. And in fact, rather than her last hospital stay harming her development, Sophia actually started to show early signs of being able to crawl – a massive milestone!

Hayley, Sophia's mum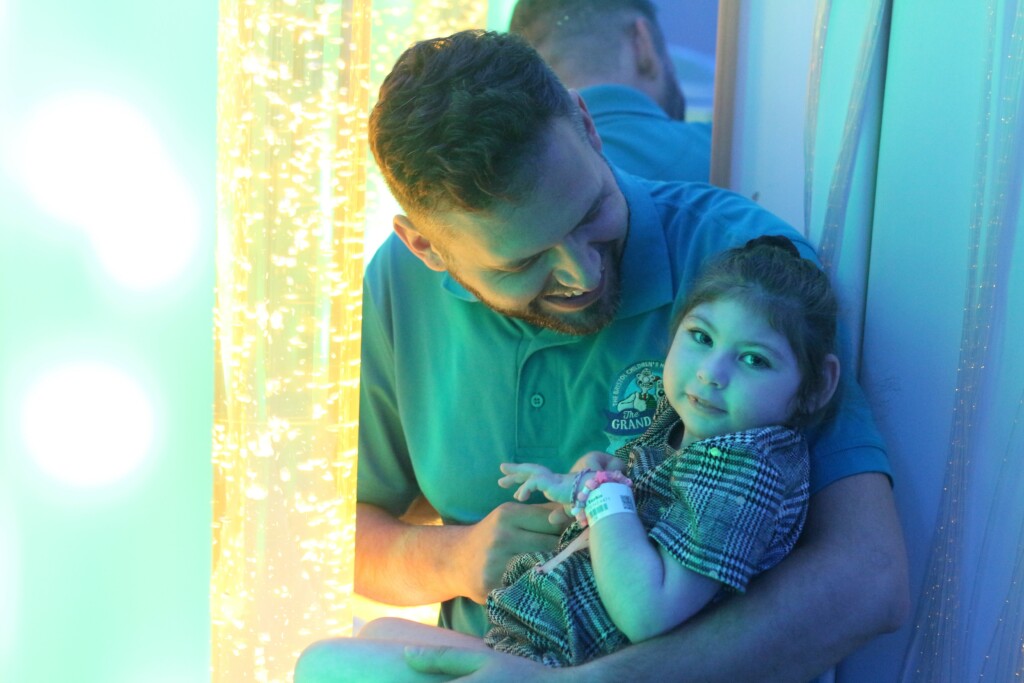 We know we have far to go, but we believe Sophia's future is bright. Sensory play has been a huge part of her journey so far. I am forever grateful Sophia was able to have access to such a vital facility during her time at Bristol Children's Hospital, but what if in the future she didn't?
That's why The Grand Appeal is asking 25 companies to band together to raise £1,000 each to ensure patients continue to have access to this service for years to come. Join the Play 4 All business challenge and support children like Sophia."
Join our business challenge, Play 4 All
You and your colleagues can make a world of difference to sick children in hospital