Two years ago, Chloe and Adam's lives were turned upside down after their son Rupert suffered life-threatening complications at birth.
St Michael's Neonatal Intensive Care Unit helped this brave family through the unimaginable. Mum Chloe tells us their story.
"The Neonatal Intensive Care Unit at St Michael's Hospital is a place of extraordinary love. My husband, Adam and I saw that first-hand when our son Rupert was taken there in 2019.
Rupert was born in our local hospital in Yeovil. My labour was very long and, in the end, I needed an emergency c-section. When Rupert entered the world, they realised just how poorly he was. He had opened his bowels inside my tummy and breathed it in.
Our baby boy needed resuscitating. Having lost so much blood myself, I knew nothing of this. Meanwhile, Adam was left wondering what had happened to Rupert. Once we were back in our hospital room, staff told us Rupert had been taken to the hospital's Special Care Baby Unit.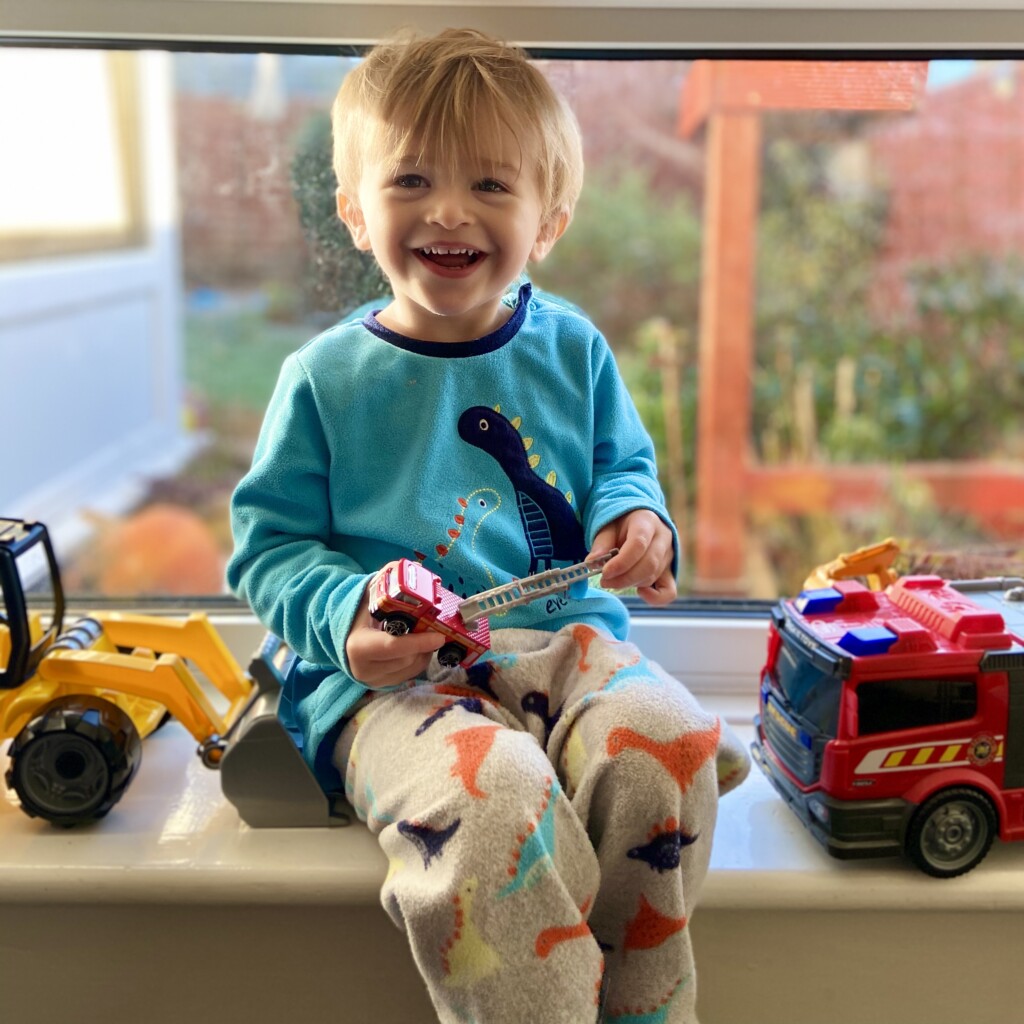 Next thing we knew, a team of specialists told us Rupert needed to travel to Bristol. The Newborn Emergency Stabilisation & Transport (NEST) team had taken over his care.
They explained Rupert urgently needed treatment to prevent any further brain damage. The only place that could give him that was St Michael's Hospital, an hour and a half drive away.
Everything seemed very bleak. Mine and Adam's world was crumbling.

Chloe, Rupert's mum
The team encouraged us to take photos with Rupert as he lay in his incubator, in case he died in transport. We didn't want to. It felt like tempting fate.
Unfortunately, I was too unwell to travel with him, and Adam had to make the difficult decision whether to stay with me or go alone to Bristol. Rupert ended up making the 58.2-mile trip with the NEST team on his own. He was a very brave little boy.
When we arrived in Bristol, I went straight to Rupert and said 'hello my Rupert'. He opened his eyes and looked up at me. Lots of wires and tubes already surrounded him. Staff had begun Rupert's 'cooling therapy', reducing his body temperature to limit the chance of brain damage.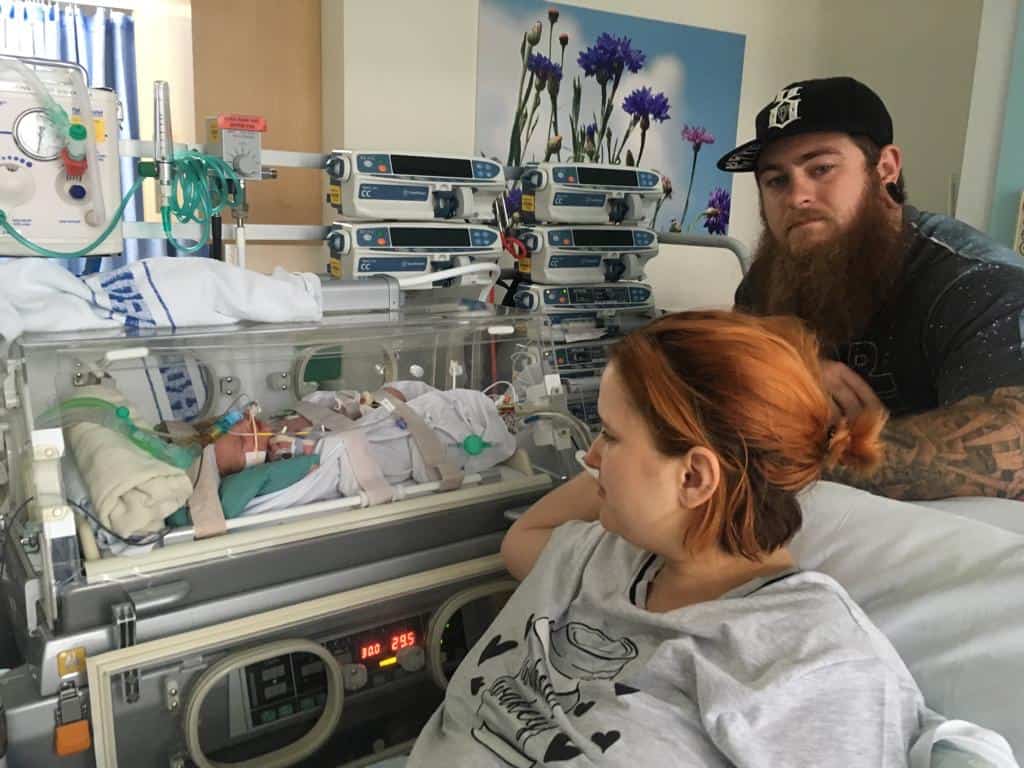 Adam and I didn't know what to do with ourselves. Where would we stay? Being offered a room at Cots for Tots House gave us a glimpse of hope. Adam and I were not only next door to Rupert, but I could take a much-needed nap.
Once they removed Rupert's breathing tube, we had our first cuddle (albeit with what felt like hundreds of wires too). I cried a lot. I felt so relieved that he wasn't intubated anymore and that he was doing well, but it was bittersweet. We were surrounded by other families who were still unable to hold their babies. 
With Rupert growing stronger, I began to feed him. Having our own room at Cots for Tots House meant I could take the five-minute walk to the unit, night and day. This helped Rupert and I bond massively. I felt like a mum finally.
Rupert's cooling therapy was a success. Eventually, we brought him home. It was incredible. Weeks after Rupert was born, we could watch TV and ate dinner like any other family. It was one of the best nights of our lives.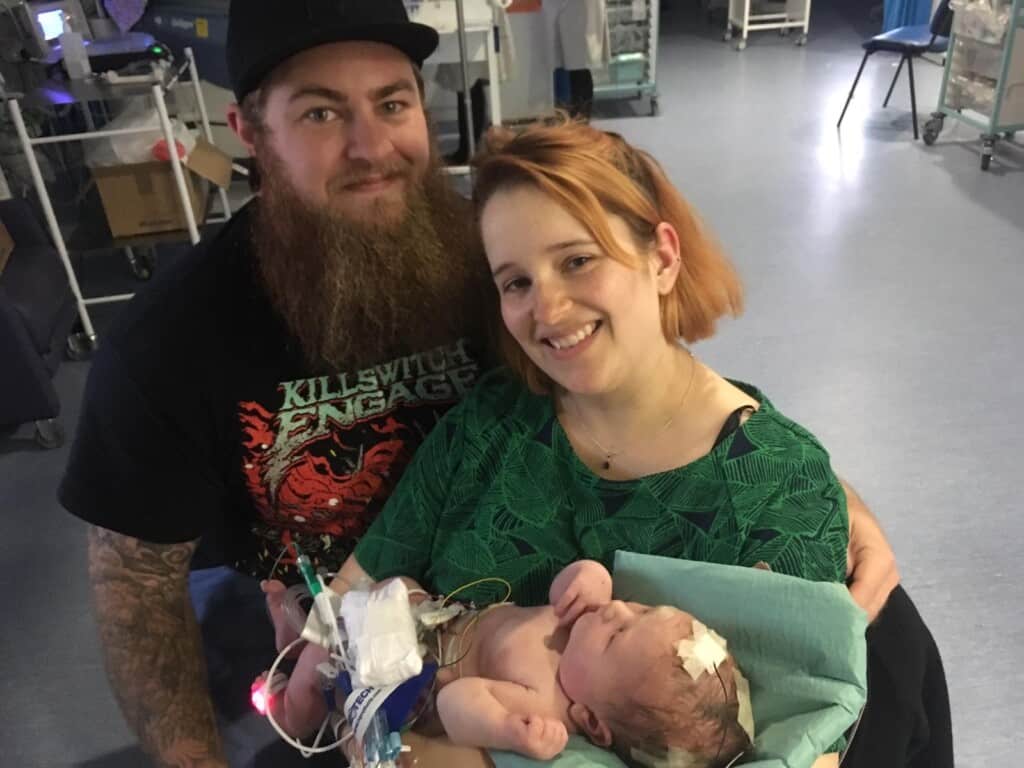 Two years later and Rupert is showing no signs of his eventful start in life. It hasn't been easy. We were plagued with worry. Will he struggle? Will he be okay at school? But our little boy has surpassed all our expectations.
We won't forget the care given to us at St Michael's Hospital as well as Anne at Cots for Tots House. Our time there has taught us that miracles really do happen."
Children like Rupert need your help.