Meet Ramarni. This incredible 15-year-old has amazed us with her determination and compassion. Since receiving life-changing surgery she has raised over £4,000 for Bristol Children's Hospital.
Ramarni told us why she thinks it's so important for us to show our support for Bristol Children's Hospital, even through the coronavirus pandemic.
"Lockdown has changed my life in lots of ways. I can't go to school or see my friends. I can't even really go outside. As hard and stressful as self-isolation has been, in some ways I was already prepared for it. I know first-hand what it feels like to have the things you love to do taken away.
In 2018, life became hard for me. My back was painful and curved. Physical activity was nearly impossible, and I felt embarrassed. I wouldn't dare take off my school blazer, even on hot summer days, in case someone saw my back. Seeing all of my friends complete part of their Duke of Edinburgh award or attend the school skiing trip hurt, too. I was missing out on so much.
A day after my fourteenth birthday, doctors told me I had scoliosis, which was causing the curve in my spine. They said it was really severe. I would almost certainly need surgery. The thought of being put under anesthetic was scary, but I knew if I wanted any chance of a normal life again that it had to be done.
Months later I was being wheeled into theatre at Bristol Children's Hospital. As I said goodbye to my mum and dad, nerves kicked in and all I could do was hope for the best. All the staff were so reassuring. They inserted two rods and eighteen screws into my spine to try to straighten it. When I woke up, they told me it had been a success. Despite all the pain, I felt happy. They had fixed me.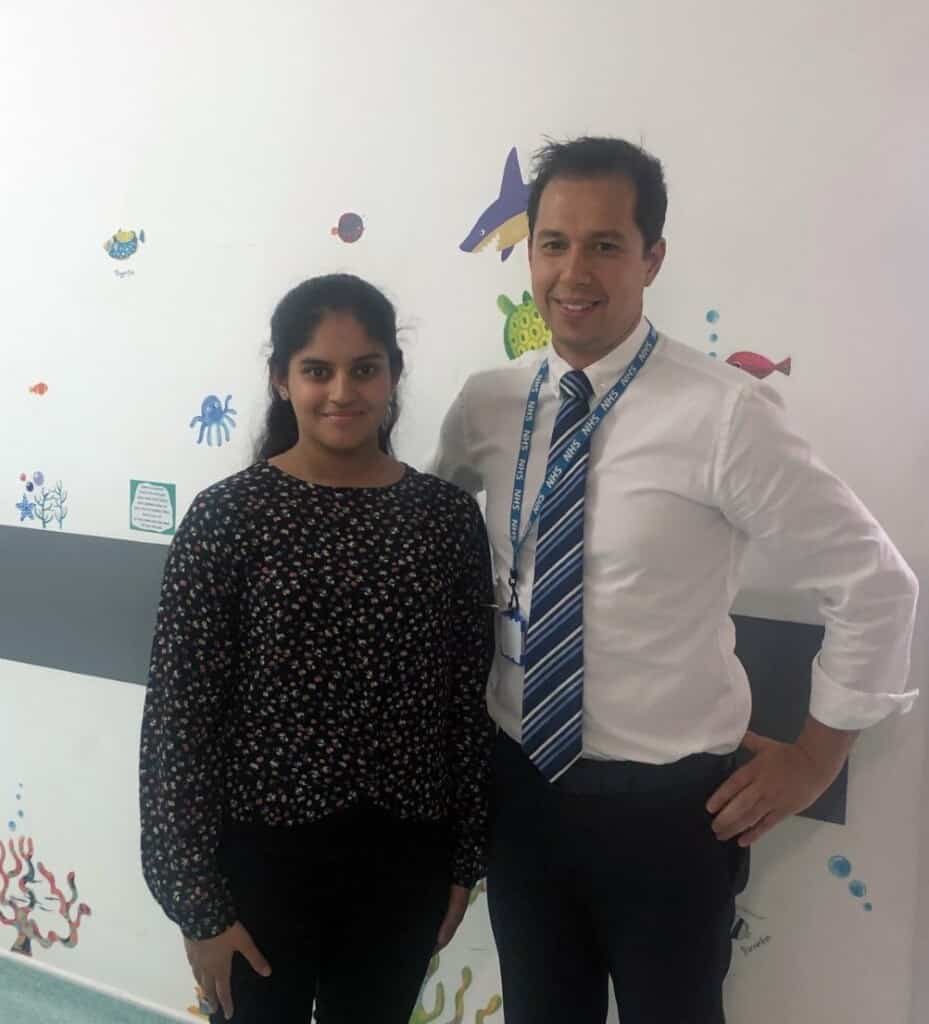 My recovery at home was going well until I noticed a small opening in my wound. After a consultation, they realised my spine was infected. It was frustrating, but I tried to remind myself that things would get better. It just takes time.
Four months on from my first, I underwent surgery again to remove all the metalwork. It was surreal to be back again, but I was comforted by a sea of friendly faces. A third operation was needed to insert fresh rods into my spine. Waking up, for what would hopefully be the last time, was a huge relief. But that wasn't the case.
While in the recovery room I had a pain in my chest. I hadn't felt like this before. They called my surgeon back, and I was taken for a scan. They discovered one screw was too long and pushing on a part of my lung. The next morning I was back in theatre for the fourth and final time.
Unable to leave my bed, I had a long recovery ahead of me.
Having so much time on my hands was hard to deal with, but as the days went by, Bristol Children's Hospital left more and more of an impression on me. I'd watch the staff go about their day, caring for me and countless other children with such compassion and commitment. I knew the second I could, I wanted to tell everyone how amazing this hospital was.

Ramarni
I began my fundraising journey by setting up my own JustGiving page. It was so easy! Soon enough, I'd roped in friends and family to help. From bake sales to dress-down days and curry nights – you name it, we did it.
I was getting closer and closer to my target of £4,000. It felt hugely satisfying to know all of my hard work was paying off. Being in hospital had made me realise how many people need a little love and support. I kept thinking about the other children I'd met there, each of them fighting their own battle.
Fundraising was about more than just raising money for me. I realised I could be a voice for the children who were still too sick to leave their hospital beds. By shouting about my experiences, I would let fellow scoliosis sufferers know it was all going to be okay. I reached out beyond my immediate family and friends.
With my family in tow, we travelled to our Sikh temple in Huddersfield. They had arranged for me to talk about everything I had been through. I'd never spoken in public before. As I began to speak and with mum and dad willing me on from the sidelines, the nerves disappeared. At that moment I realised how far I had come. Here I was talking to our congregation about something I had kept hidden for so long.
I owe everything to the Spinal Team at Bristol Children's Hospital. They are all heroes to me. Especially, my surgeon Mr Neil Upadhyay and my spinal nurses Diana Lavelle and Jenny Sacree. They not only helped heal my spine, but thanks to them, I feel stronger than ever.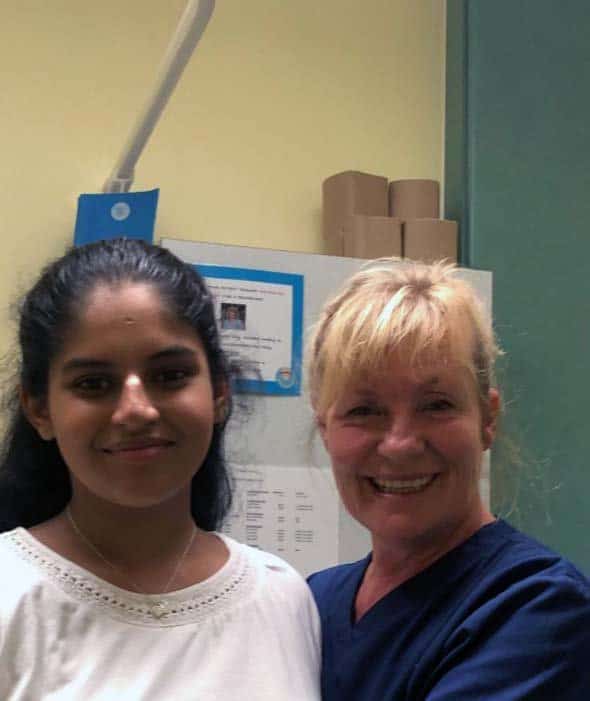 Knowing that my fundraising will help other children like me put a massive smile on my face. Everyone is talking about coronavirus, but there are sick kids out there that still need treatment for lots of different things. We can't forget about them."
Help save the lives of sick children