When Michelle's daughter Poppy fell dangerously ill during a family holiday, doctors were unsure of what was wrong with her. Terrified and with Poppy's condition worsening by the day, Michelle rushed back to Bristol.
We sat down with Michelle to hear why she and her colleagues at Simpson Solicitors were inspired to fundraise.
"When my colleagues at Simpson Solicitors wanted to fundraise for a good cause, I immediately knew what it should be: Bristol Children's Hospital. They were there for me and my family during our darkest hours. Fundraising through work seemed like the perfect way to say thank you.
It was day two of our family holiday in Cornwall when my daughter Poppy had an accident. Initially, doctors thought she had broken her leg after a bounce on the trampoline, but it became clear that something else very wrong with her.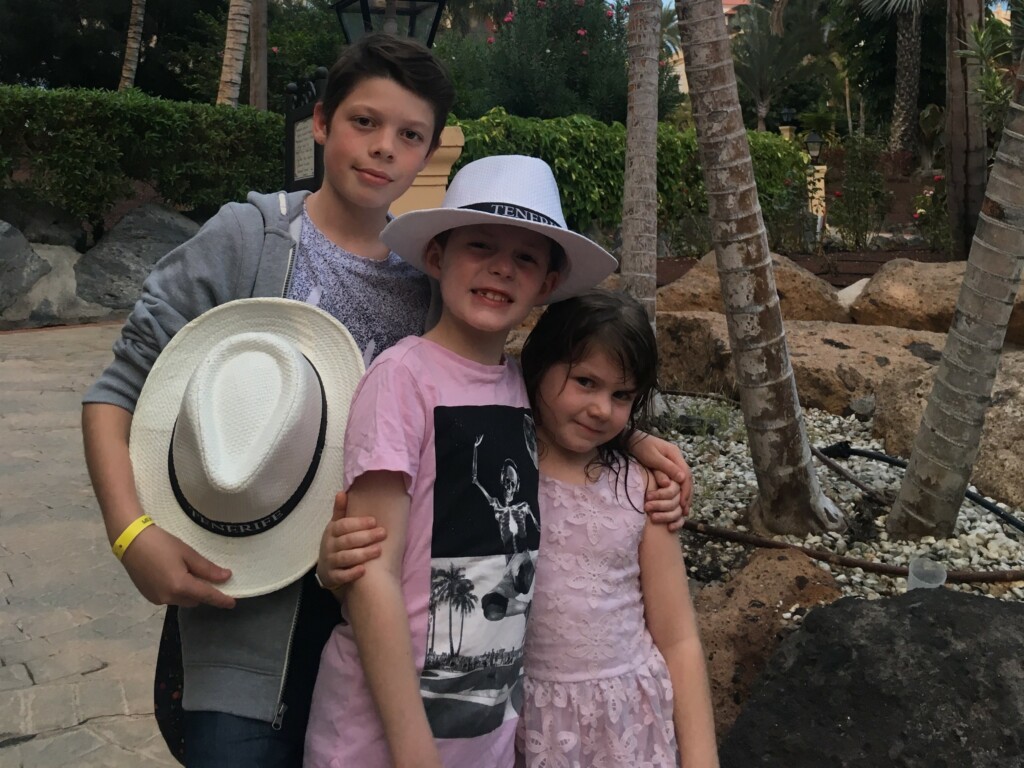 Poppy was lifeless and grey. Her stomach was in agony, and she couldn't eat or drink. It looked like her body was shutting down. I was terrified. You expect a few knocks or grazes, maybe some tears, when you're on holiday with all the family but nothing this serious. We tried to get on with things, but after multiple visits to a hospital in Cornwall, I knew enough was enough. We needed to return home, and quickly.
I drove her to our local GP, and they said to take her to Bristol Children's Hospital without delay. They suspected a burst appendix, but they couldn't be sure, particularly because Poppy could still speak and tolerate pressure on her tummy.
After some worrying test results came back, everything moved at lightning speed. She needed urgent surgery. Suddenly a team assembled, and she was whisked away to the operating theatre. Meanwhile, we were left clinging on to the hope that she was going to be OK. The wait felt like forever.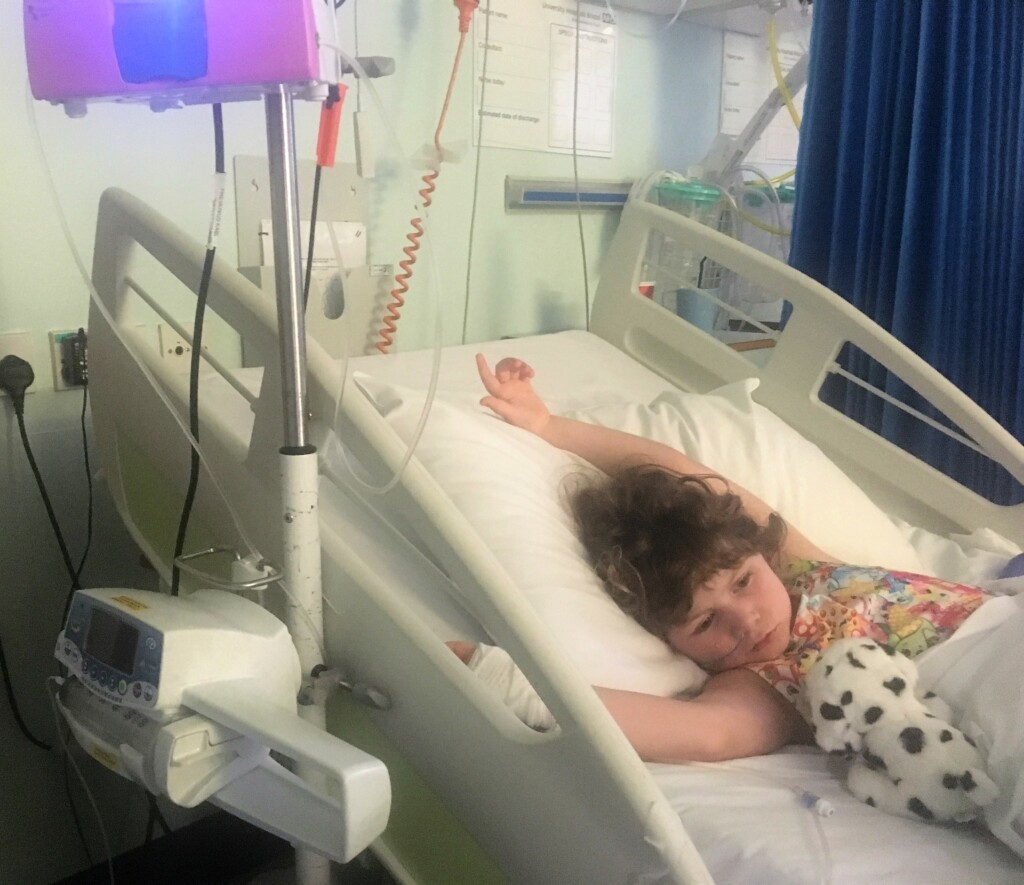 Four hours later we got the call to go back in. It became clear how poorly Poppy was. Surgeons had tried to perform keyhole surgery, but it was obvious that she would need a more serious operation. Her appendix had ruptured and was a complete mess. In fact, doctors said they had seen nothing on this scale. We were gently informed that Poppy wasn't out of the woods yet.
I broke down when I saw her. I just couldn't believe it. My once bubbly six-year-old was lying in front of me, fighting for her life. Poppy's surgeon went to make me a cup of tea. When he hugged me, it made me feel like it was ok to be a mess.
Angry, scared, and wailing in pain, Poppy was unrecognisable. All I wanted to do was hold her, but she was surrounded by wires and tubes. She begged me for water, but I had to say no. They were worried her stomach couldn't handle it.
Yet after a few days the catheter, a tube draining the toxins from her tummy, and all the other wires slowly began to disappear. Soon enough, Poppy was up and out of bed, making her own way to the toilet. We were astounded. After eight days, Poppy finally returned home.
What an incredible asset Bristol Children's Hospital is to the South West.

Michelle, Poppy's mum
The whole ward was just amazing throughout. After watching the staff interact with my little girl and other patients, it was clear to see how compassionate, genuine and caring they were.
They saved Poppy's life. Without their perseverance and thorough investigation, she would not be here. How do you ever repay that? But through fundraising alongside my teammates, that's exactly what I'm going to try to do.
Here at Simpson Solicitors, after making The Grand Appeal our charity of the year, we're planning on putting a collection tin in each office, organising cake sales and much more. I can't wait to get started because whether it's big or small, I know together we can make a difference."
If your company is interested in raising money for Bristol Children's Hospital, get in touch with Helen below.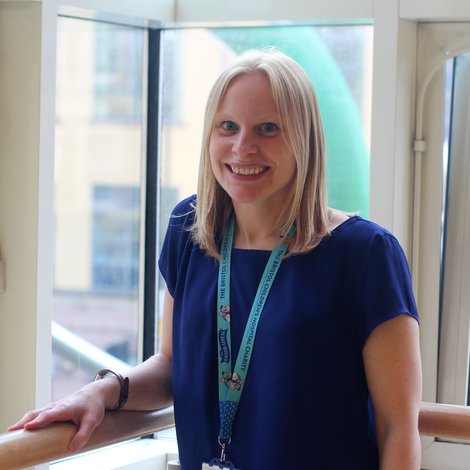 Head of Fundraising (Corporate)
Helen Haskell
Helen works with our amazing corporate supporters. Contact Helen if your business or company would like to support Bristol Children's Hospital or if you are keen to find out more about ways we could work together.