When Nathan and Aimee were told that Phoebe, their bubbly and brave five-year-old, had Leukaemia for a second time, their hopes of enjoying normal life were shattered again.
"It's been a tough old journey, but Aimee and I keep reminding ourselves that if we've done it once we can do it again
Phoebe was 14-months-old when she was first diagnosed with a type of blood cancer called Acute Lymphoblastic Leukaemia or ALL, but to be honest, it's felt like she's been poorly from the day she was born. Chest infection, viral wheeze… You name it and Phoebe's probably had it. We went through so many diagnoses, until one day Phoebe had lots of bruises on her leg. Our first thought was meningitis, but then the doctors said the word 'cancer.'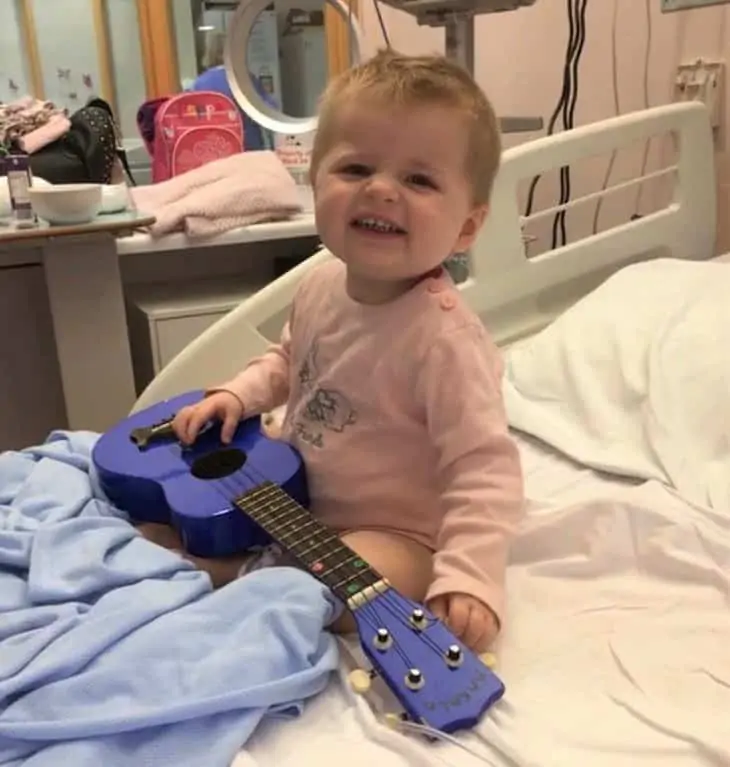 For days I woke up thinking it was just a terrible nightmare but as time went by it became more real, and I kept thinking 'why us!' And I can't even begin to describe how it felt a second time around.
Phoebe had been in remission for nearly two years. We were happily getting on with normal life. Phoebe was like any other five-year-old – going swimming and playing with her brothers, but in September 2019 that was all taken away from her. The cancer was back. This time, instead of her bone marrow, it had spread to her spinal cord. We found ourselves at Bristol Children's Hospital getting ready for round two of chemotherapy.
Just when you think enough has been thrown your way, Phoebe caught meningitis. I knew I had to appreciate every moment with her because the doctors told us there was a real chance we'd have to say goodbye. She was led in her hospital bed for 24 hours a day, lifeless and unable to speak.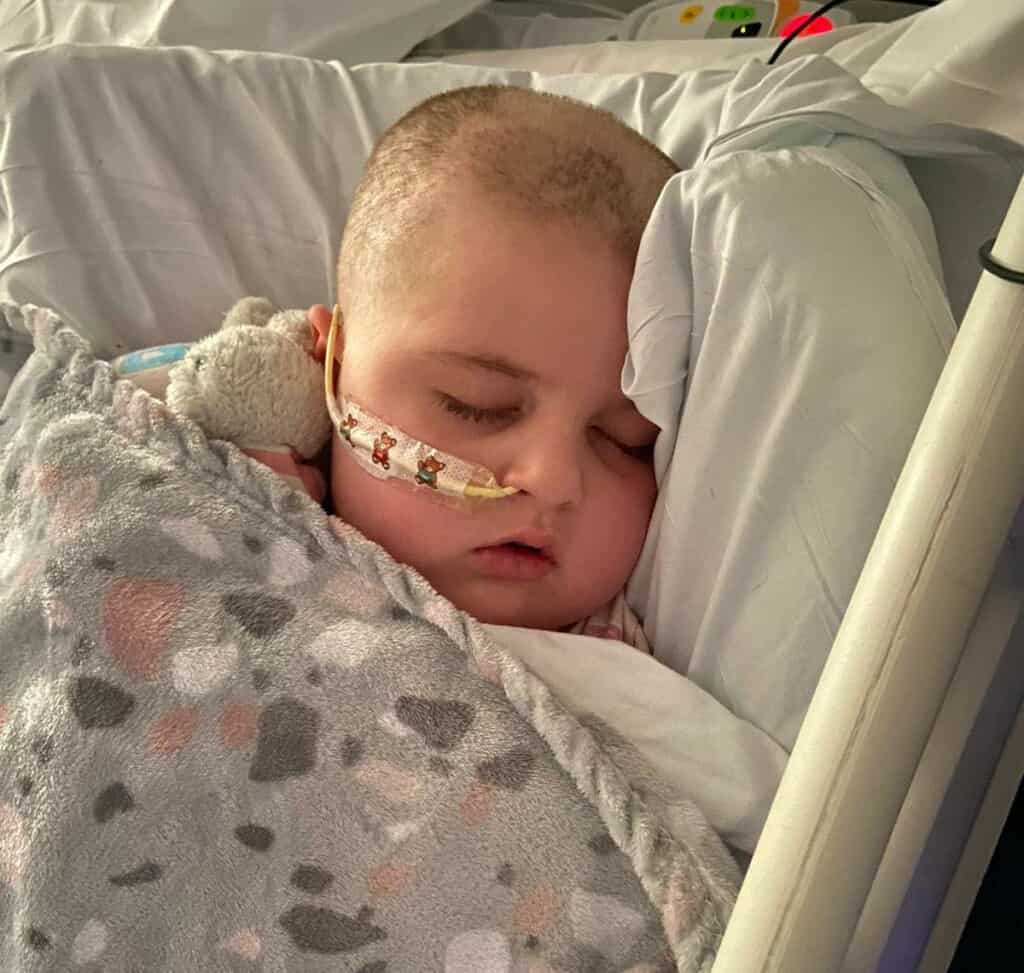 It's been a pretty awful time for us all. There's not just Phoebe to think about, but her brothers too. They never get to see Aimee or me together any more – one of us has to be at Phoebe's side. We try our best to provide them with some kind of routine, but when you don't even have enough energy for yourself; it feels like a constant battle.
When you're feeling low, it's things like music therapy that make you smile. Whenever Claire, The Grand Appeal Music Therapist turns up Phoebe's face beams. She literally loves it. Even when she was first at Bristol Children's Hospital at 14-months-old, she'd be playing along with the drums. Phoebe can't get enough of it. When she returned home after her first hospital stay, the very first thing she wanted was a guitar.
Seeing Claire again feels like seeing an old friend. She is so down to earth. It is so important for Phoebe to have some fun whilst she is in hospital. Music therapy brightens up her day. I think when she gets better she wants to learn an instrument.
The sessions help me and Aimee out, too. It gives us a welcome break from the four walls we live in every single day.
When the time came for Phoebe's bone marrow transplant, her strength impressed us all. We thought that it was going to be hard for her, but she has done so well. It's only been a few weeks, but doctors are hoping that we will be home soon.
I can't fault any of the staff at Bristol Children's Hospital. From Claire to the nurses, the consultants, the list goes on… They are all fantastic and have always been there for us. We've never felt alone, even in the darkest moments.
Aimee and I are so excited to have Phoebe at home, where she belongs, having a laugh with her brothers and strumming her guitar."
Whether they are banging a drum, strumming the guitar, or playing the flute, our fantastic Music Therapists Clare and Karen work with over 30 children each week in their group and solo sessions across the wards of Bristol Children's Hospital and the Neonatal Intensive Care Unit at St Michael's Hospital.
This vital service continues to bring smiles to patients because of the generosity of our fundraising family and the Postcode Community Trust, the grant-giving charity funded entirely by players of the People's Postcode Lottery.
Help a sick child through the power of music