When Steph's son Mason choked on some grapes, their world changed forever. Here she tells their story.
"The 29 November 2018 had been like any other day. My four-year-old son Mason came home from nursery wearing his usual cheeky smile, and we sat down for lunch together.
But when Mason asked for some grapes, I would never have thought that this would be the moment that changed our lives forever. I had told him to wait but you know what it's like – especially when you have three other sons – you're pulled in a million different directions and before I could stop him he had swallowed several of them.
In a split second, he had turned blue. His eyes were full of panic, and I started calling for help. He was choking. My granddad jumped in to perform CPR, but nothing seemed to be working. I felt helpless.
For what felt like a lifetime, I watched on in horror as my little Mason fought for his life. When I heard the whirring of the air ambulance overhead, I knew that help was finally on its way.

Steph, Mason's mum
After rushing him to Cheltenham Hospital to dislodge the remaining grapes, they transferred him to Bristol Children's Hospital.
It broke my heart to see him. The life-support machine bleeping and wires everywhere – it was all so scary. I just couldn't believe that this had happened. The doctors confirmed Mason had suffered brain damage, had cerebral palsy, was partially blind, and had lost movement in all four limbs. It was devastating.
Five weeks later they took Mason off life support. We gathered around his bed preparing to say goodbye, but Mason had other ideas. He took a big breath, and that's when I realised he wasn't ready to give up.
Nine months in and life has felt like an endless rollercoaster, but I can't imagine Mason being treated anywhere else than Bristol. The staff have built my boy back up and given him a quality of life I could never have imagined. Sensory play has been a huge part of that.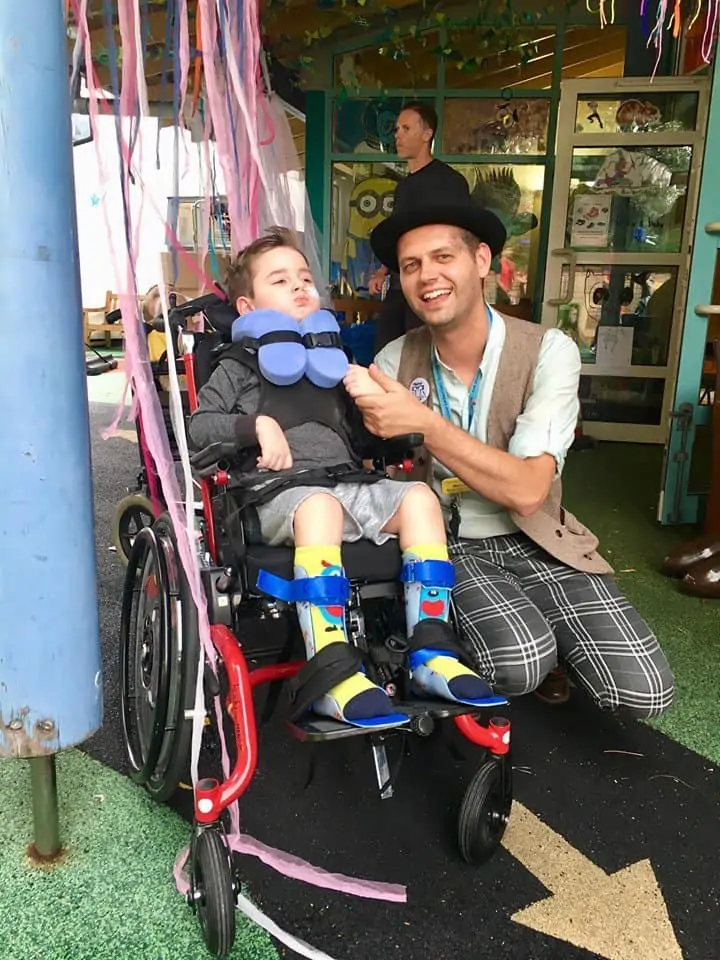 When Marius, The Grand Appeal Sensory Play Practitioner, arrives I know Mason is in store for some fun. Marius' sessions are so special to him. Not only are they helping Mason regain movement in his limbs, but allow him to be a kid! Best of all, I get to see that cheeky look in his eye again – a little glimpse of the old Mason.
The hardest part has been grieving for the son I used to have. I feel like I'm in limbo. But I can't keep looking at the past and I am determined to give him the best life I can. Marius has opened my eyes to the power of sensory play and how it can help Mason. Whether it's a smile, a noise, or the slight movement of his hand, Mason is making progress session by session and I'll always have Bristol Children's Hospital to thank for that.
There are more children out there that need Marius' help. The Grand Appeal is asking 25 companies to band together and raise £1,000 each to support sensory play at Bristol Children's Hospital as part of their business challenge, Play 4 All. This will have a lasting impact on patients, helping them to recover and develop. I urge you and your colleagues to sign up."
Sign up to Play 4 All
You and your colleagues could help sick children recover through the power of sensory play.