Christmas is looking very different for Sophia and her family. She'll be spending it watching over her son Jaxon at the Neonatal Intensive Care Unit. He was born with a defect, which meant his intestines were outside of his body. But with the NICU team by her side, she's feeling hopeful about the future.
"Christmas won't be the same this year. We won't be having a huge roast dinner and party with our family. Instead, my partner James and I will spend Christmas, two hours from home in Bristol, at the Neonatal Intensive Care Unit. We have been here for over a month now but I know our baby boy is in the best hands.
I'd always had a feeling that something wasn't quite right after we found out I was pregnant. My fears came true at our 12-week scan. They suspected Jaxon had a birth defect called gastroschisis. It meant he would be born with his intestines on the outside of his body. I was distraught. What would happen to him in the future?
It was hard carrying him inside of me knowing he wasn't ok. My mind felt heavy with worry. We were told Jaxon would need specialist care immediately after his birth, something our local hospital couldn't provide. It meant travelling all the way to Bristol. Our situation was already stressful enough without the prospect of being miles from home, but it had to be done.
At 37 weeks, I was induced. Everything went as it should until it came to the moment I had been picturing in my head for months: holding my son for the first time; feeling his skin on mine. It never happened. Instead, he wrapped his tiny hand around my finger for a moment and in an instant, he was rushed to the Neonatal Intensive Care Unit. It all felt so overwhelming.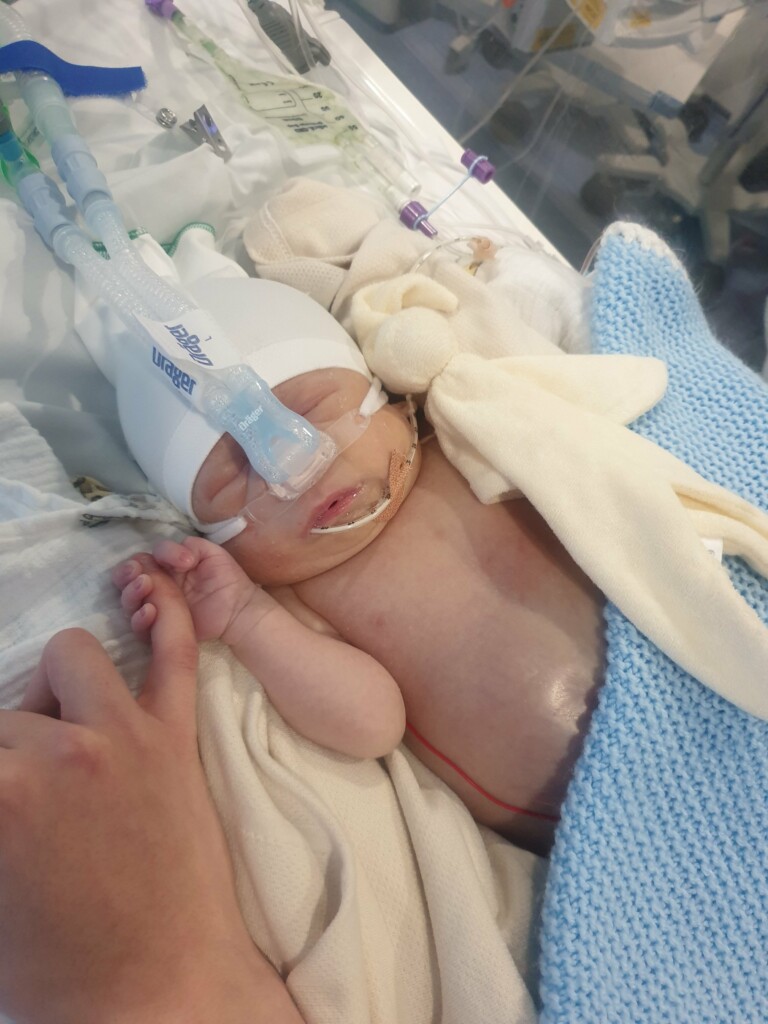 The staff on the Unit informed us that the hole his intestines had escaped from was too small so they couldn't put them in all at once. His intestines would need to be placed in a special bag and slowly eased back in. It took six days in total. Watching him was the worst thing. Ventilated and sedated, my little man looked so limp and lifeless. He didn't cry. In fact, I didn't hear him cry until he was 11-days-old. It was like he was on mute. All I wanted to do was pick him up and have a cuddle.
Jaxon's hole has closed up now, and he's doing great. We're still awaiting surgery to correct a blockage in his intestines. It doesn't bother me too much being away from home over the festive period, but I do feel bad for our daughter Isla. We're stuck here waiting and praying. Meanwhile, she's missing out on all the excitement of Christmas; the cheesy music, decorating the house… But all she wants to do is to be here with mummy, daddy, and her baby brother. She knows Jaxon is where he needs to be. And we're so thankful that having a room at Cots for Tots House means we can stay together as a family.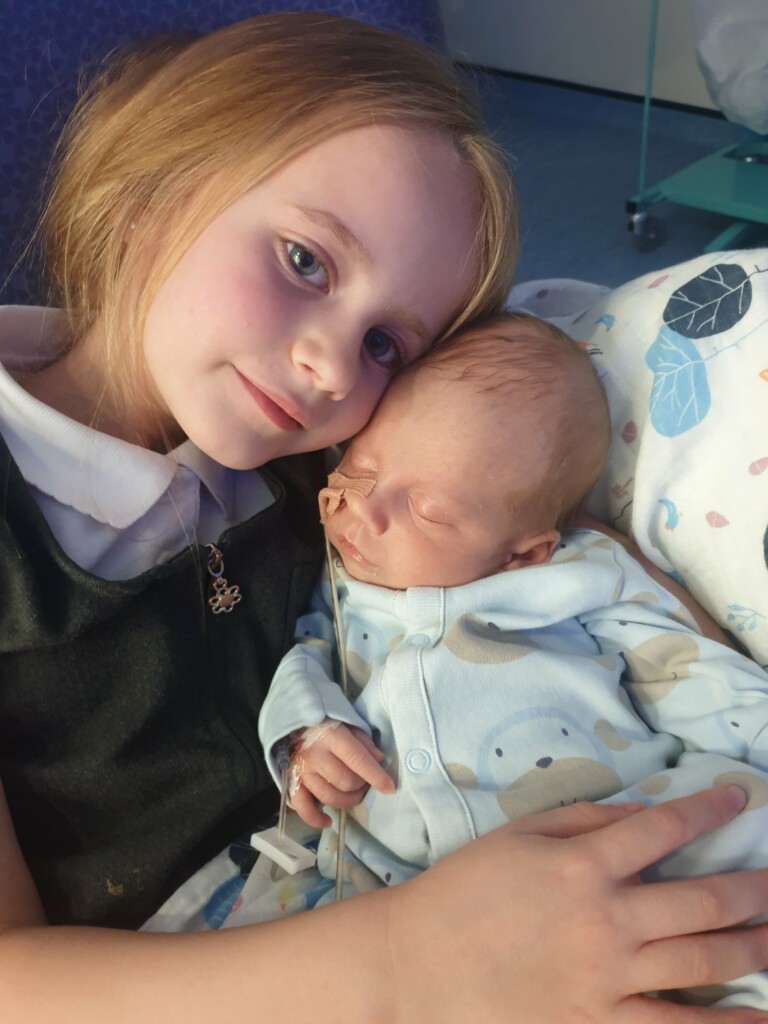 The NICU staff have been outstanding. We can't fault them. Nothing has ever been too much and I feel hopeful having them by our side. And I know soon enough we'll be home. That will be the best belated Christmas present there ever was."
Help children like Jaxon this Christmas