Brothers Jack and Luke, 16 and 12, have both faced complications from Brugada Syndrome – a rare heart condition that can cause cardiac arrest. It's meant that this fun-loving family have had to adapt – but they're determined to enjoy every day as it comes. Mum, Tor, tells us about their journey.
"My husband, Dave, and two of my three sons, Jack and Luke, all have Brugada Syndrome.
This rare condition affects the channels of the heart, causing irregular heartbeats and cardiac arrest, which can be life-threatening. All three have a gene called SCN5A plus the syndrome. The SCN5A gene is linked to Brugada syndrome. You can carry the gene and not have the syndrome, or you can have the syndrome and not have the gene. It is very complex. Jack especially has to cope with slow and high heart rates because of Brugada syndrome.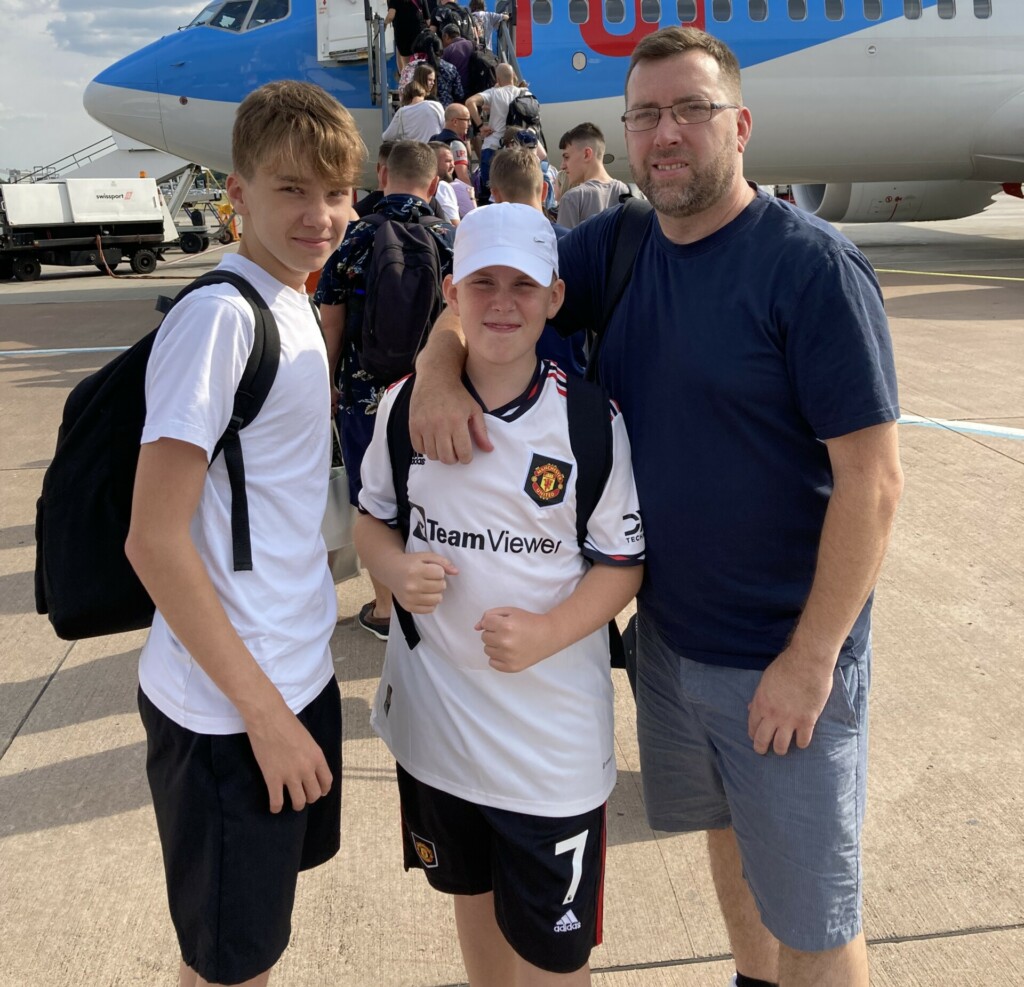 Jack was admitted first, back in January. If he hadn't had a LINQ monitor installed – a device that sends remote readings of his heart rate to a specialist team – we wouldn't have known anything had happened. I received a call while at work asking if I had Jack near me. I just knew something was wrong.
His heart had raced at 270 beats per minute for seven minutes. A person's heart rate usually sits at 60-100bpm.
Jack having this device fitted gives us peace of mind. It could save his life if he goes into cardiac arrest – it'll give him a shock that'll kickstart his heart. I never knew this type of technology existed until now.

Tor, Jack and Luke's mum
Luke enjoyed his time in hospital, but it was very stressful. He likes routine and has both speech and language needs and sensory sensitivities. He was very brave, even when he needed to go under anaesthetic. It was a shock for both boys to be admitted and to be honest, a really unnerving time. Our worst fears became a reality.
I found it very scary when I first knew about it.

Luke
Ryan, our eldest, is gene and syndrome-free by some twist of fate. He worries about his younger brothers and his dad. Outwardly he doesn't usually show it, but Dave and I are aware that when someone is ill, he will always check in or step in if I need to go to the shops. We are frightened to leave them alone in case there is that chance of something happening.
Having three members of your family with the same condition is odd at times. If one is ill, it sparks me into being hyper-vigilant. I panic at a sneeze or cough, worrying the others are getting ill. Usually, Dave puts it into perspective and rationalises my thoughts. My worst fear is people not taking them seriously if they feel unwell or faint. 
It's so important to have a strong support system around you when illnesses unexpectedly arise. Not just from your friends and family, but also your workplace. Families with heart issues in particular need flexibility and understanding. It's exhausting and unnerving, having to deal with constant illness, and the last thing you need is to feel judged. Of course there needs to be a balance, but health always comes first.
People around us sometimes tend to brush it off and say "it will be fine, no need to worry" but the truth is, it may not be, and being blasé about it doesn't support us.
I want people to know that heart conditions can be diagnosed at any time in your life. It doesn't have to show on pre-natal scans, or because you're of a certain age. It's so important to get help if you think you might have a heart condition.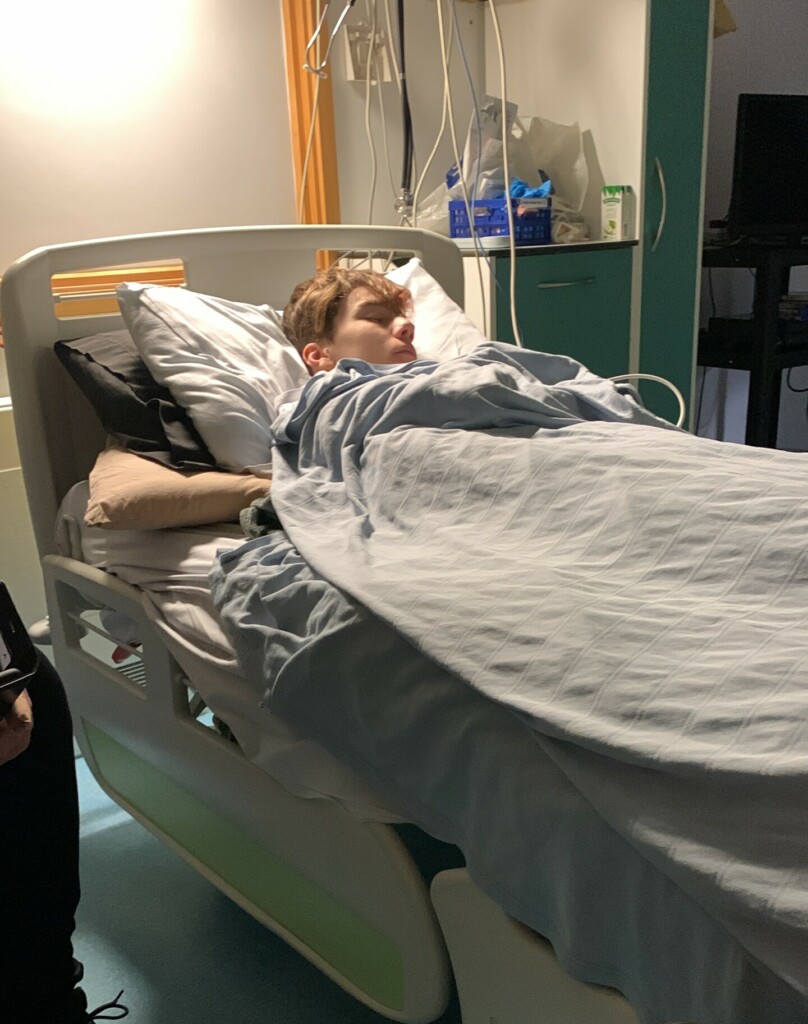 Since the family diagnosis, ALL staff at Bristol Children's Hospital have been amazing. Our care has been outstanding. We were able to discuss any concerns we had.
While he was in hospital, Jack made a connection with Ellie, a nursing assistant. He has always wanted to go into nursing, and after Ellie's advice, he's realised that he might want to complete children's nursing with a cardiac speciality.
At first, I was scared by it, and Google doesn't help to calm things down either. I still act like me, do what I love to do, but just take those extra precautions. If I had to give one piece of advice to someone my age being diagnosed with Brugada, it's to not let it stop you doing the things you love.

Jack
We wanted to give something back to a large network of professionals plus support the young people and babies that are cared for on Dolphin Ward, which cares for children with heart conditions. So, to keep morale up and let the people closest to us know what was going on, I shared everything in social media posts with my family and friends. I asked for donations to support the ward that looked after my boys.
Through it, we raised £765 for Dolphin Ward.
Both boys are doing great at the moment, and although I feel nervous about the winter months are approaching with germs lurking, I'm glad we all know what to look out for and know that if we need it, excellent help and care is right there at Bristol Children's Hospital."
Help more children like Jack and Luke.
Your generosity funds life-saving equipment and research at Bristol Children's Hospital.