After Alex's son Isaac underwent tests for ADHD, she was stunned to learn he had another completely different and life-threatening condition.
"Isaac has always been such a character! Some days he would literally bounce off the walls. When he was 14, I pushed for him to have an ADHD assessment. But when the diagnosis came, aside from having severe to moderate ADHD, doctors were concerned at how high his blood pressure was.
We visited the GP immediately. They found Isaac had really high blood pressure in his right arm but in his left, it was hardly detectable. He would need to see a cardiologist, and thankfully a few months later a specialist from Bristol Children's Hospital visited Truro to scan Isaac.
They explained that his blood was not flowing the way it should – he had something called an interrupted aortic arch and his body had created its own network to bypass the obstruction. Then came the words I had been dreading. They said Isaac would need open heart surgery to fix it. I became the most anxious parent ever.
From thinking you have a completely healthy son to suddenly finding out that he has a serious condition – it was the biggest shock of our lives.
I found myself going up to his room at night just to check if he was still alive. It was so scary.

Alex, Isaac's mum
In December 2018, we made the trip to Bristol for surgery. Isaac seemed his usual hyper self until he was wheeled into the operating theatre. It all became too much for him. He curled himself into a ball and cried. It was heart-breaking. I didn't want this to be my last memory of Isaac, especially if the surgery didn't go to plan.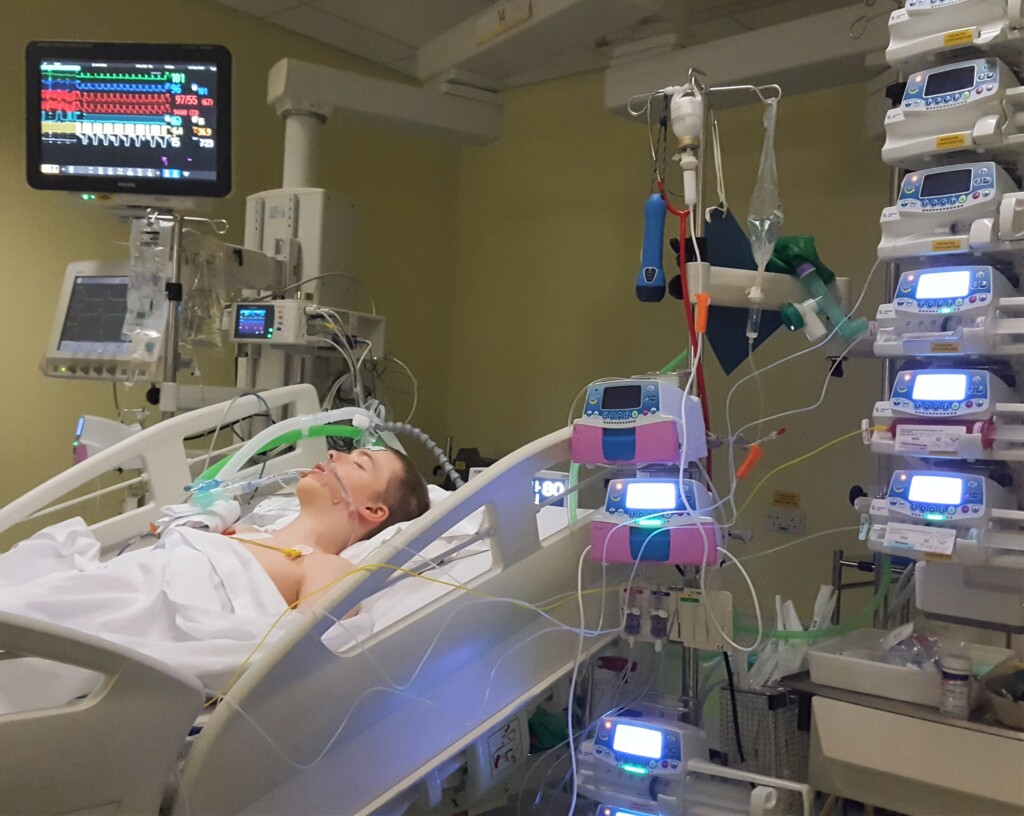 Our brave boy was in theatre for seven hours. They reconstructed the main artery in his heart – the aortic arch and widened his descending aorta, another artery. Afterward, we realised just how serious Isaac's condition had been. Doctors said that without treatment, Isaac wouldn't have made it past his eighteenth birthday!
On the day of his operation, I was told I could stay at Paul's House. Being from Cornwall, it was the biggest relief knowing that I had a spacious, comfortable place to call my own. Best of all, I could look out onto the window of the Unit Isaac was staying in.
Seeing Isaac in the Paediatric Intensive Care Unit (PICU) was very upsetting. He looked like a waxwork model, but with loads of wires coming out of him. As they kept him sedated, all we could do was sit, watch and pray that everything was going to be ok.
When Isaac finally came around and muttered his first words, it was truly amazing. And soon enough he was up and walking around PICU. I had the biggest smile on my face. I was super proud of him.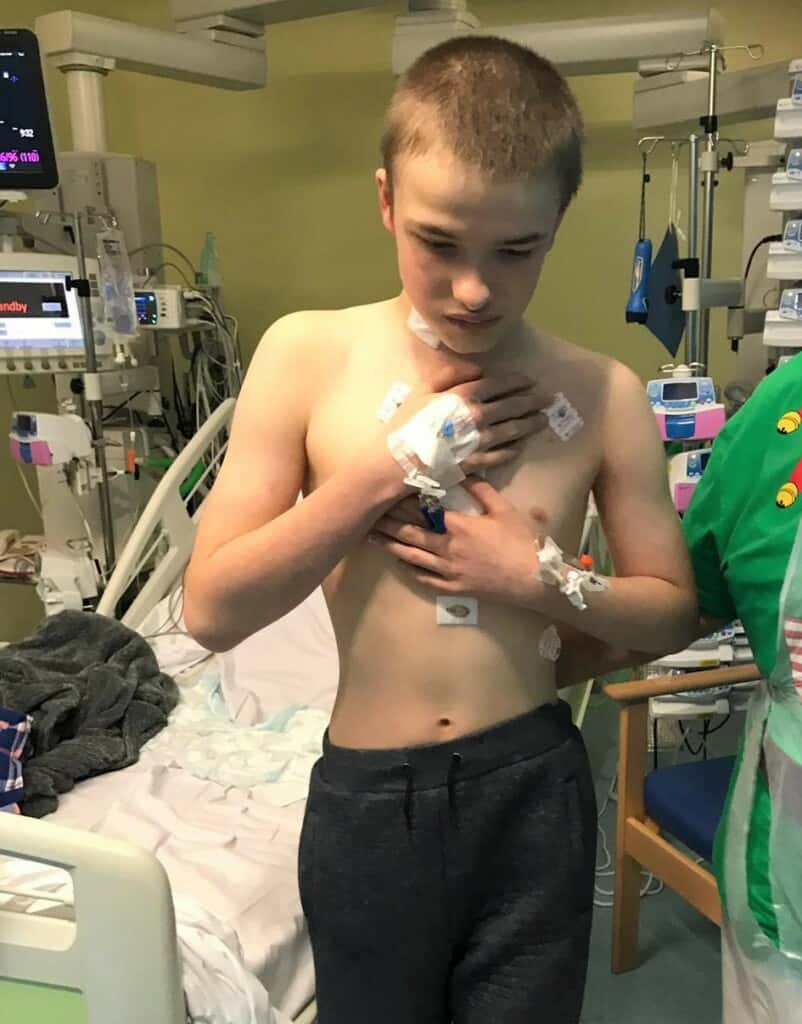 The staff looked after him so well – the nurses were so attentive and did everything they could for Isaac. Despite losing a lot of weight, he grew stronger and stronger, and ten days later was back home with us in Cornwall.
He will have to be monitored for the rest of his life, but I am feeling positive about Isaac's future. He shouldn't need any other operations and can lead a normal life. He is truly is our little miracle.
After being thrust into such a frightening situation, we are so thankful to Bristol Children's Hospital and Paul's House for the support and care we received. We never felt alone. I am also extremely grateful to the staff at Bristol who worked with us and the Hospital Liaison Committee, who respected our Bible-based beliefs whilst caring for Isaac so well. Although it was something I would never dream of going through again, it has brought us closer as a family."
Help make life better for sick patients