Rachael and Gwion's son was rushed to Bristol Children's Hospital in 2018. 15-year-old Ioan underwent major open-heart surgery to replace his aortic valve.
Here, Rachael, Ioan's mum, shares her experience about Paul's House, the place she called home during this incredibly difficult time.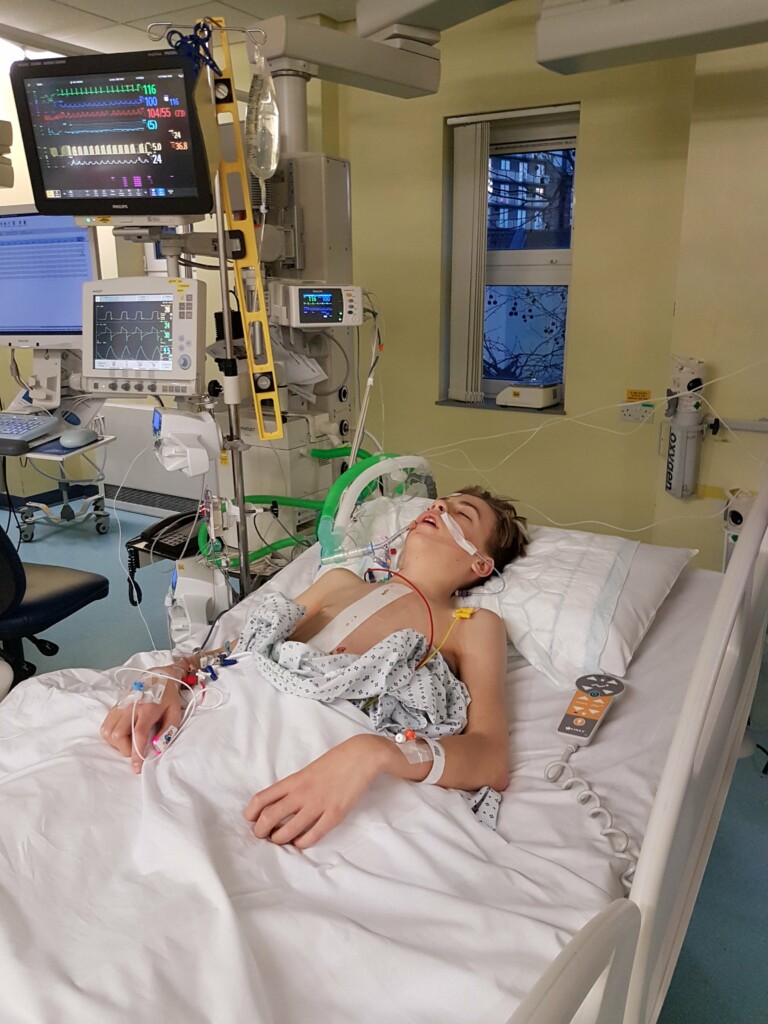 As a parent, nothing can ever prepare you for the devastating news that your child needs to undergo a life-saving major procedure.

Rachael, Ioan's mum
"However conscientious your consultant is, however amazing and supporting the cardiac nurses are, however talented the surgeon and his team are, there are few words to describe the depth of despair that you feel when you receive the call informing you that your child will undergo surgery the following day. You simply convey the emotional news to grandparents, siblings, friends, work, and your child's school. You pack your bags and you leave for Bristol, trying to banish the dark thoughts that your family might never be the same.
The night before the operation was a whirlwind of scans, tests, consent forms, and snatched sleep. My husband, Ioan, and I slept fitfully on the hospital bed and the pull-down bed, not great preparation for the emotional, exhausting days to come. Ioan went down to surgery at 8.00 am and we prowled the streets of Bristol trying to distract ourselves from the thought that something could go wrong.
Thankfully, at 2.30 pm, the surgeon came to us and informed us that the surgery had been successful. It would be another three hours before Ioan was out of surgery and admitted into intensive care. At 9.00 pm, we were allocated one of the few bunk rooms for the night. We squeezed Ioan's bags and our belongings into it and caught a fitful few hours' sleep, returning to our son's bedside frequently.
We spent the next day with our son, just watching him being cared for by his team and feeling thankful that he had survived his surgery. One of his wonderful nurses asked us whether we had a room to stay in for that night. We replied no and understood that it was likely that we would need to find a hotel room. Incredibly, she told us that a room had just become available in Paul's House and Gwion went to meet the appropriate person and move our things from the emergency accommodation into the room.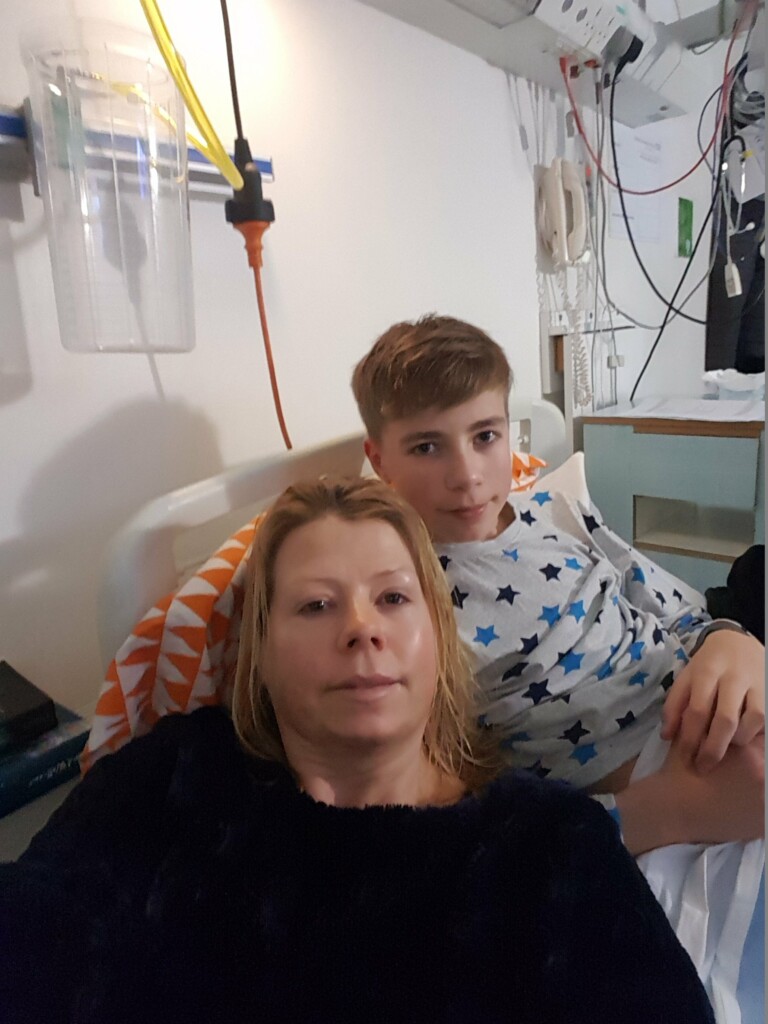 As I had done the biggest shift that day with Ioan, it was decided that I would spend the first six hours of the night in our room.
Paul's House is so perfectly placed, a mere five minutes from the intensive care bed to the front door. I let myself into our room and was greeted by a beautifully clean, en-suite room.

Rachael, Ioan's mum
There was space to hang our clothes, a storage area for our bags, a television, and sockets to charge our phones. Next door was a beautifully equipped, brand new kitchen, within which I could make myself a cup of tea and prepare myself some food. It is so hard to describe the emotion I felt whilst in Paul's House. Knowing that strangers cared enough about me and my family, and others in similar, dreadful situations, made me feel so cared for and protected at such a scary time.
Paul's House was an oasis of calm when our days had been punctuated by noise and chaos. It was so quiet and tranquil. I slept for six straight hours, the first time in months, and only awoke when my alarm told me it was my turn to sit beside our son. Gwion experienced the same emotions. We could return to our parenting duties refreshed, fed, and clean.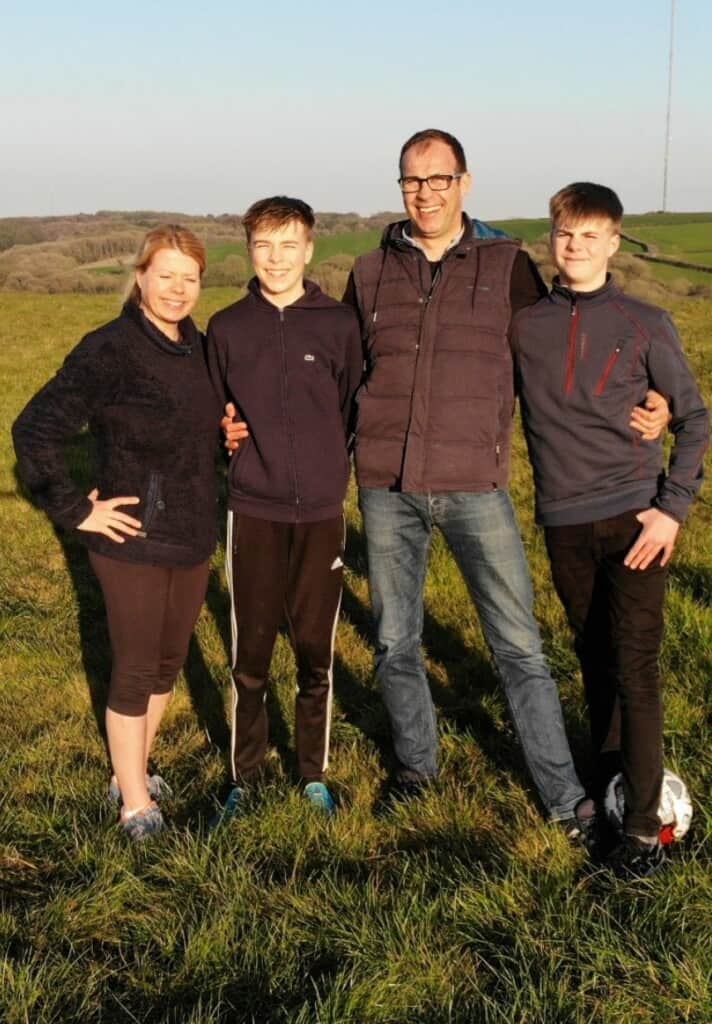 As a family, we all feel so passionately that those unlucky enough to be in a similar situation to us can experience the warmth of Paul's House. To give something back, we have arranged a charity bike ride to raise money towards The Grand Appeal. In May, along with friends, we will cycle 210 miles through seven counties, hoping to raise £2500 towards this incredible cause. Thank you, Paul's House, and to everyone who supports The Grand Appeal. You made a dreadful situation bearable."
Help children like Ioan get the treatment they urgently need.