Three years ago, Steve's son Freddie was born prematurely with severely underdeveloped lungs. His life hung in balance whilst the amazing NICU team fought to save him. Hear in Steve's own words the rollercoaster journey he and his wife Emma endured and how their experience inspired a summer full of fundraising.
"In November, my wife Emma, son Freddie, and daughter Poppy joined me for a very special walk. Starting from the Holiday Inn in the centre of Bristol and ending at the Neonatal Intensive Care Unit (NICU) at St Michael's Hospital, Bristol, we retraced the very journey we had made three years ago. Back then, however, Emma and I were in a very different position.
In 2016, Freddie was born prematurely at 30 weeks, with severely underdeveloped lungs. The vessels in them weren't allowing oxygen to flow into the blood. This was caused by Emma's waters rupturing before her 20-week scan – a critical time in a baby's lung development.
We didn't know how bad he would be but there was a chance that he wouldn't live past a few minutes. Our dreams were shattered.
When we finally met him, there was no time to cuddle or kiss. Freddie was instantly put on a ventilator. We waited anxiously for the Neonatal Emergency Stabilisation and Transport (NEST) team to stabilise him. Freddie needed to get to the NICU at St Michael's for specialist treatment, and fast. It was the longest four hours of my life.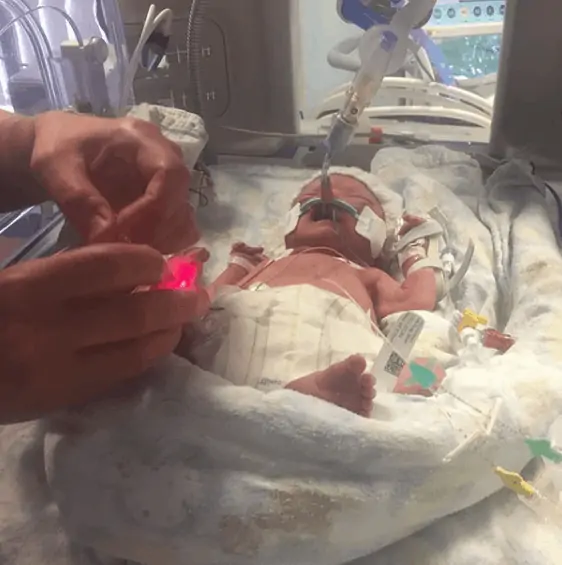 Eventually, they could transfer him. We weren't far behind and arrived, over 50 miles from home, fearful of the battle we had ahead of us. Our first night was spent in the Holiday Inn. Everything felt so disjointed; staying in an unfamiliar city, in a comfy hotel, while your son fights for his life. A consultant rang to say Freddie was losing the battle. They were struggling to keep him alive. They asked us "Have you thought about christening Freddie? We offer the service at the bedside." You don't sleep after a comment like that.
The next night we were moved to the Butterfly Room on the Unit. Every time we heard a footstep outside, we prepared ourselves for a knock at the door and the news we dreaded. Fortunately, that knock never came.
Finally, a place at Cots for Tots House became free. It was a huge relief. At that moment, I felt like we had a chance. The house gave Emma and me the space to try to step back from our awful situation and make sense of it, but be close enough to go over to the Unit whenever we wanted.
Things were looking bad for Freddie. But pumped full of drugs in an attempt to open up his lungs and get the oxygen flowing, Freddie continued to fight. He gave me hope.
It wasn't until the third day that Freddie responded to treatment. And then, to our amazement, he went from strength to strength. In total, Freddie spent the first month of his life in NICU at St Michael's. And I wouldn't have wanted him anywhere else.
With Freddie improving, he was moved back to Swindon. Then came the moment we had all been waiting for, 52 days after Freddie was born.
When I was gathering our things, reading through discharge notes, and preparing to leave the environment that had been home for so long, it still didn't dawn on me.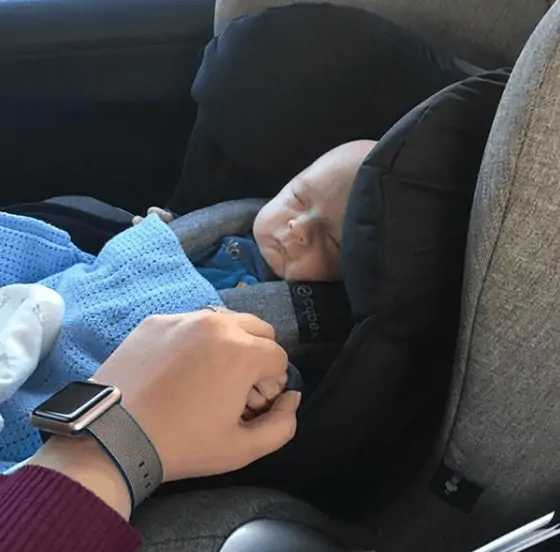 It wasn't until we turned into the estate and saw our home that the magnitude of what was happening hit me. I had to fight back tears as I was driving and as soon as the car stopped I broke down. At one point, we didn't believe Freddie would come home with us. And now, here we were back home – together at last – it really was a dream come true.
Freddie's rough start will always stick with me and I'll forever be indebted to the incredible NICU staff. When 2019 came around, it felt like the right time to give something back. I am by no means an athlete, but I knew if I could help another baby like Freddie, it would be worth it.
Freddie travelled a total of 200 km to make it back to our home in Bourton-on-the-Water. Why couldn't I do the same? The next thing I knew, I had signed myself up for seven different challenges – totalling the same distance Freddie travelled. For a complete novice like me, it seemed a bit of a stretch, but I trained hard and by the end, I even thought "Hey, I'm enjoying this!" The sense of achievement felt amazing and with Emma, Freddie and our latest addition, little Poppy, cheering me on I knew I could do anything.
Sure enough, by the end of the summer, I had completed Minchinhampton 10k, Bristol 10k, the Cotswold Way Challenge, Alderton 5k, the Thames Challenge, Bristol Bubble Rush and the Silverstone Half Marathon. I was a novice no more! And with the generosity of friends and family, I have raised over £1,000 and counting.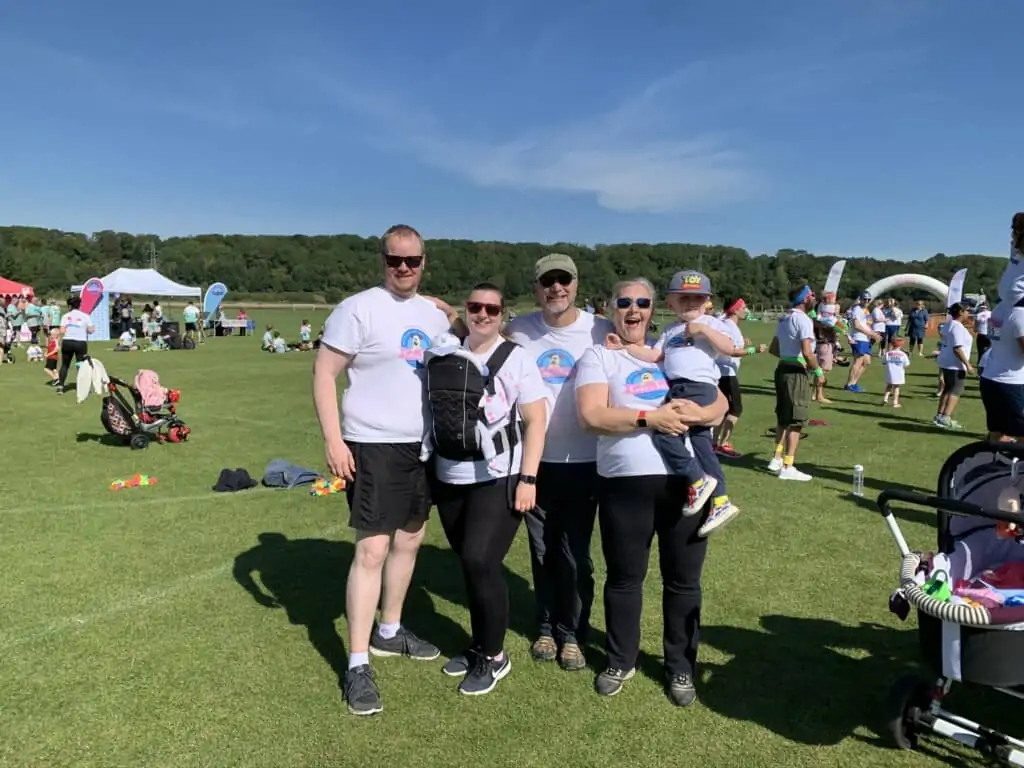 Then came one last challenge. It seemed a fitting way to end my 200km by completing the one that started Freddie's stay in NICU and ultimately his journey home.
I will never forget our time in Bristol. The bleeping of the machines always sticks with me. Any visit to the hospital can take me right back to sitting on the Unit next to Freddie's cot. But I am so lucky they were there for Freddie, and I can never thank them enough for that."
Will you help more children like Freddie?