Kayleigh knows only too well how amazing Bristol Children's Hospital is. Her son Eddie is a constant reminder of their life-saving work.
We found out about the hospital heroes that helped Eddie and his family through one of the toughest situations they have ever faced back in 2018.
"Being in isolation with my family has given me a lot of time to reflect. Every time I watch the news and hear about how hard the NHS is working, I look over to my little Eddie and realise he is living proof of their incredible work.
As two young and healthy soon to be parents, my partner Curtis and I assumed or at least hoped that our pregnancy would be a smooth one. How wrong we were.
At our 20-week scan, the doctor stopped in their tracks. Something didn't seem right. They gently told us that Eddie's heart wasn't forming properly and they would need to investigate further. It was a total shock. A million questions raced through our minds. What did it mean for our boy? What would his future look like?
All the excitement of pregnancy had quickly been replaced with fear and worry. A week went by as they investigated whether Eddie's heart defects had been caused by a genetic condition or syndrome. It was agonising. To our relief, everything else came back okay.
We were referred to St Michael's Hospital in Bristol. It was nearly three hours from our home in Truro and every six weeks we would travel up for a check-up. It was tiring, but as Eddie's parents, we wanted to do all that we could to ensure he had the best start in life. Knowing we had everything in place for his birth in Bristol put my mind at ease. I knew the minute he said hello to the world, doctors and nurses would be ready to step in.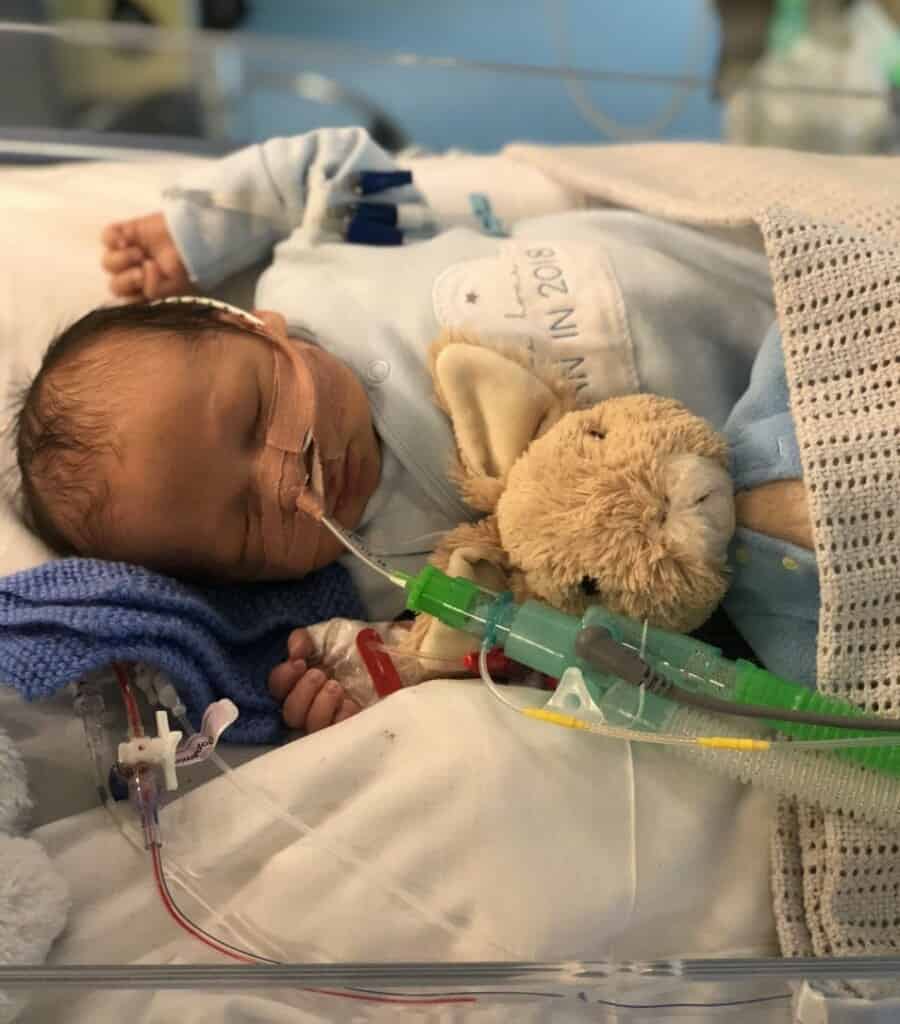 As planned, Eddie was taken straight away after he was born. Even though we knew it was coming, it didn't make it any easier. I just wanted him to be okay. Seeing him a few hours later, surrounded by wires, felt so wrong. It was supposed to be a happy time!
Then came the news that Eddie's heart had several things wrong with it. His heart had a hole. The two main arteries were the wrong way around, they were also narrower than usual… The list went on. He needed urgent treatment. I felt helpless. How would someone so small cope with open-heart surgery? He was barely a week old when they wheeled Eddie away into theatre and we said our goodbyes. We waited and watched as the clock counted down. It felt like an eternity. Despite all my worries, I knew he was in the right hands.
Sometimes it was hard to keep a positive mindset after seeing Eddie limp and life-less, hooked up to so many machines, but we had no doubt in the team at Bristol Children's Hospital. They did their best to keep our spirits high and kept us informed through every step. The staff became a second family.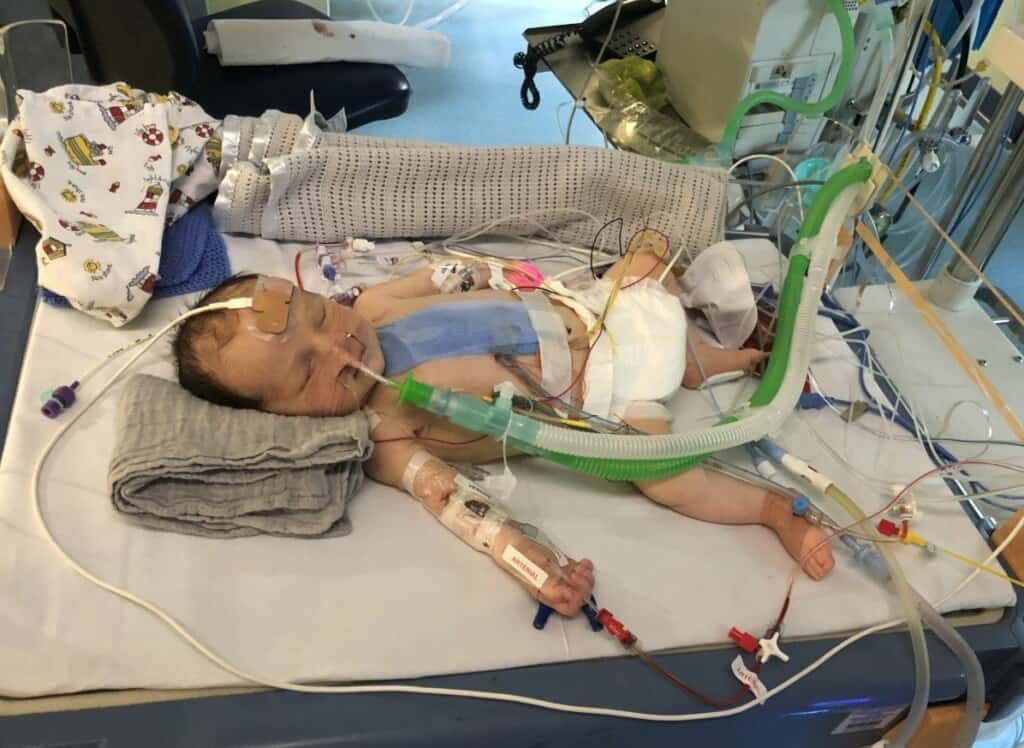 Eddie was in Bristol Children's Hospital for six weeks. When we were told we could take him home, Curtis and I could hardly believe it. Home had felt like a distant dream. All we had longed for was to be together as a family and to enjoy those first moments of having a baby. Finally, our time had come.
Picking Eddie up, free of all the wires, felt amazing. From that moment on, our little soldier flourished. There were a few bumps in the road – at one point he needed an operation on his diaphragm – but we knew we could tackle anything with the help of Bristol Children's Hospital and its team of heroes.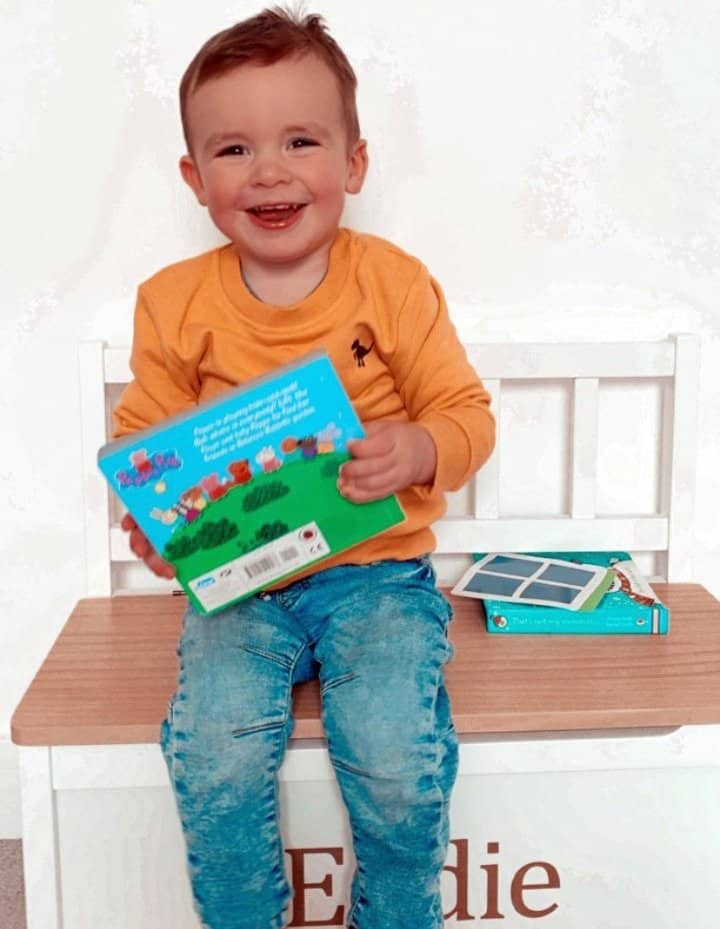 Eddie continues to live life to the fullest, and it's all down to the children's hospital. They will be forever in our hearts. I don't know how we will ever thank them enough.
I can only imagine the stress and fear that hospital staff are experiencing right now, and in doing so they amaze me even more. It's so important we show our appreciation and support for the work they are doing."