Kim and Dan had no idea their labour would turn out to be one of the most traumatic moments in their lives. We spoke to Kim to find out how the Neonatal Intensive Care Unit helped them through.
"My pregnancy was a smooth one. There was no sign or indication of how scary things were about to become. Maybe if there had been, I could have prepared myself. Dan and I couldn't wait to introduce our special boy to the world, but we were left terrified.
As I went into labour it quickly became clear that our baby was in danger. Nurses told us his heart was deteriorating and that I needed an emergency c-section. My heart sank. Surrounded by hospital staff and gripping onto Dan's hand as tight as I could, I felt them attempting to deliver Bradley, but something wasn't quite right. I had suffered an umbilical cord prolapse. Bradley's source of oxygen was at risk.
Without even a hug, they whisked Bradley away. Dan and I were scared and unsure. At seven-hours-old Bradley suffered a seizure. He needed urgent, specialised treatment and the team at Gloucester Hospital decided St Michael's in Bristol would be the best place for him. It all felt so surreal. I expected to be cooing over my newborn. But here I was confined to my bed after a c-section and my tiny boy was about to be transferred nearly an hour away.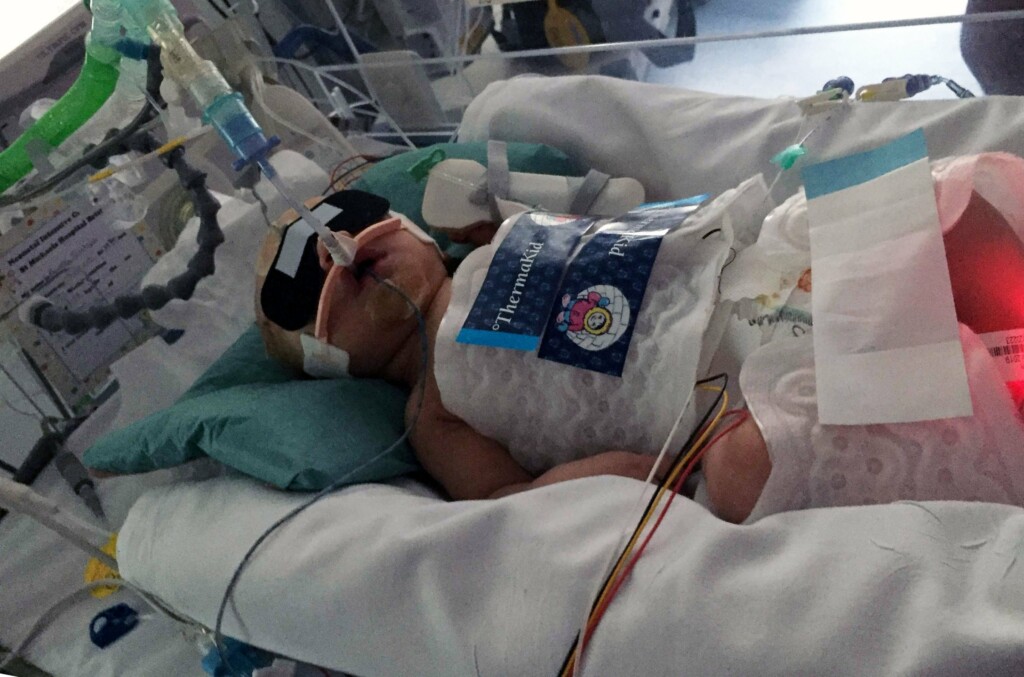 It wasn't until Dan and I arrived in Bristol that we learned the extent of Bradley's condition. The lack of oxygen at birth meant there was a very real chance he had suffered brain damage. His body temperature was immediately lowered as part of his 'cooling treatment', in the hope it would limit the damage done.
As new parents, it was the scariest time in our lives. I felt completely helpless and incapable. Everything had been taken out of our hands.

Kim, Bradley's mum
Despite it all, I cannot fault the wonderful staff at the Neonatal Intensive Care Unit. From day one, their joy and passion for the job were clear to see.
The first nurse we met was called Megan. She was so supportive. No question was ever too stupid. She tried to include us in everything and even let us change Bradley's nappy. This may sound small, but it felt truly amazing after days of not being able to hold him.
Meanwhile, Dan and I were stuck in an unfamiliar city, but in walked Anne. She offered us an en-suite room at Cots for Tots House. Knowing Bradley was in a critical condition and that anything could happen at any moment, being five minutes away meant so much to us. And what a breath of fresh air Anne was. She welcomed us with open arms and supported us throughout.
Day by day, Bradley grew stronger and a week later we were given the news that we could go home. I felt on top of the world, but very anxious at the same time. My mind was racing. I kept thinking, 'oh no, I didn't ask that' or 'I didn't ask this', 'what if Bradley becomes poorly again?' As we left, I felt so proud of my boy and how far he had come in what had been the longest seven days.
Nearly a year on, it still feels very raw to look back on our time in Bristol, but we are eternally grateful to the entire NICU team and in particular Ela, Adam, and Louise. I knew I wanted to show our thanks somehow. I had never fundraised before but I thought turning my negative energy into a positive would be good for my mental health.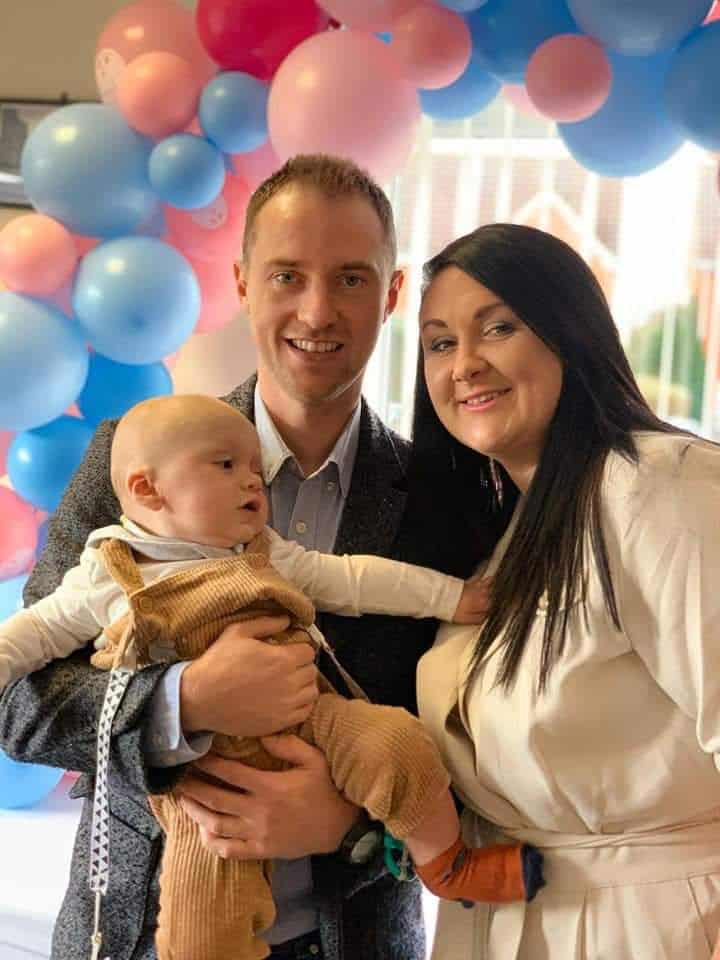 Whether it was for prizes, cakes or decorations, I asked everyone and anyone I could think of. With their help, I organised a festive afternoon tea with an auction and raffle. There was even a magician. It was a sell-out, and I smashed my fundraising target by raising thousands of pounds! I felt like all my hard work had paid off. And more importantly, it would help other sick babies like Bradley.
For anyone else thinking of fundraising or donating just go for it. Until you are thrown into a situation like mine, you do not know a charity like Cots for Tots exists. Without their help as well as the NICU team, our mini-miracle wouldn't be here today.
Your donation will help a family in need like mine."