When Bonnie was just 11 days old, she had to undergo major heart surgery. Bonnie was born with a rare heart defect. When her mum, Lauren, was told the news, she was devastated.
But now, after the expert care of Bristol Children's Hospital, Bonnie is doing better than ever. We spoke to Lauren to hear about their hospital journey.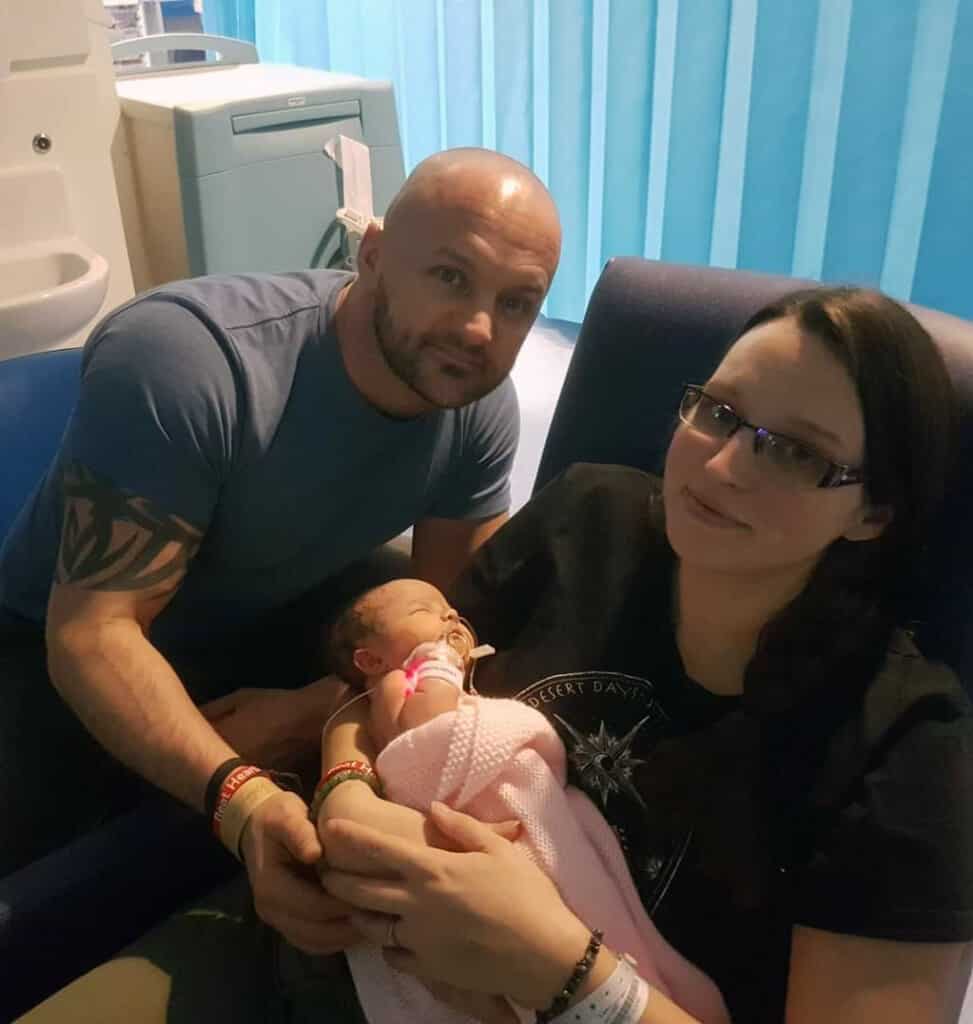 "When the doctors said 'your daughter has a problem with her heart', I didn't know what to think. 20 weeks into my pregnancy, the excitement of having a new baby and our first girl had vanished.
Knowing the treatment she would have to go through, and the fear of her never coming home took that all away.
We were referred to St Michael's Hospital in Bristol. Visiting the hospital for the first time was terrifying. I had convinced myself that they would find more wrong or tell us that Bonnie wouldn't survive.
Our cardiologist Dr Batiste instantly put us at ease. She never rushed or overloaded us with information.
Dr Batiste confirmed that Bonnie had two different heart defects – transposition of the great arteries and a ventricular septal defect. We were told her condition was not compatible with life. My stomach dropped.
From then on, Adam and I would make the two-hour trip from Devon to Bristol every three weeks in preparation for Bonnie's arrival.
When my induction date finally came, I felt sick with worry. I had to keep reminding myself that we were in the best place with the best people.
Just minutes into Bonnie's birth and after the quickest cuddles, she was taken away to the Neonatal Intensive Care Unit (NICU).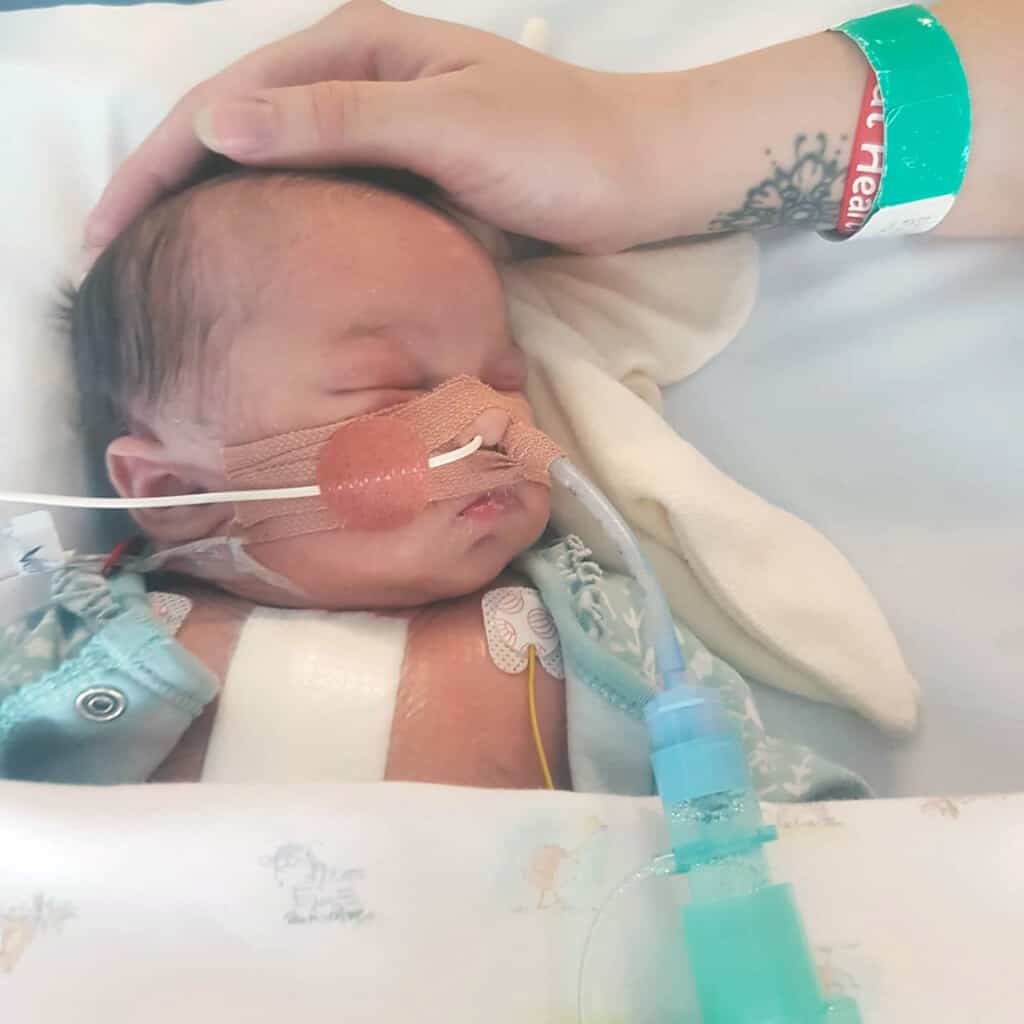 Bonnie was rushed off so staff could stabilise her heart. She had already started to deteriorate quickly.
We waited and watched for four days praying she would pull through. The doctors and nurses were there the entire time, making sure we felt safe and cared for.
Soon enough, Bonnie was being prepared for heart surgery.
I just couldn't imagine it. How can you picture handing over your baby to have open heart surgery?

Lauren, Bonnie's mum
It was the longest day of our lives: we took Bonnie down to theatre at 8 am. It wasn't until 6.40 pm we received the call to say Bonnie was recovering at the Seahorse Paediatric Intensive Care (PICU).
Wires. Beeping. Machines. That's all I could focus on when we first saw Bonnie. I didn't immediately see the sign above her that said 'chest open'. She didn't look like my baby. She was so puffy and still.
I don't know how my legs managed to keep me upright, but I found the strength somehow. I knew I had to power through – Bonnie needed me.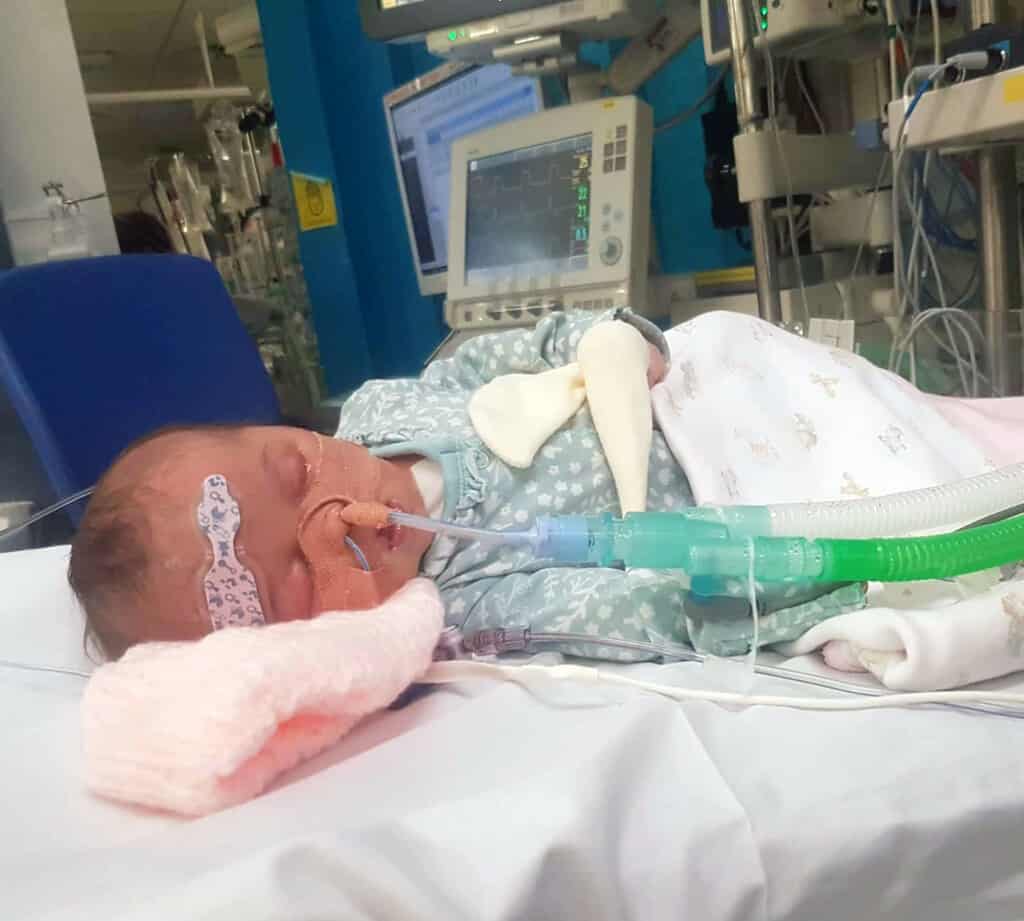 Bonnie spent seven days in PICU before transferring to the cardiac ward, Dolphin Ward. I'd never felt further from home, waiting by her bedside day in, day out.
At least Adam and I had somewhere to stay, thanks to The Grand Appeal. We had rooms in both Cots for Tots House and Paul's House. It gave us so much security and peace of mind.
After four long weeks, being told Bonnie could go home was the most fantastic feeling. I felt like we were on cloud nine as we walked out of the hospital.
Bonnie's future is looking better than ever. Apart from her scar, you wouldn't be able to tell she was so poorly. We don't know if she will need more procedures. We just take each appointment as it comes.
We have the happiest little girl, and it's all down to the Neonatal Intensive Care Unit and Bristol Children's Hospital."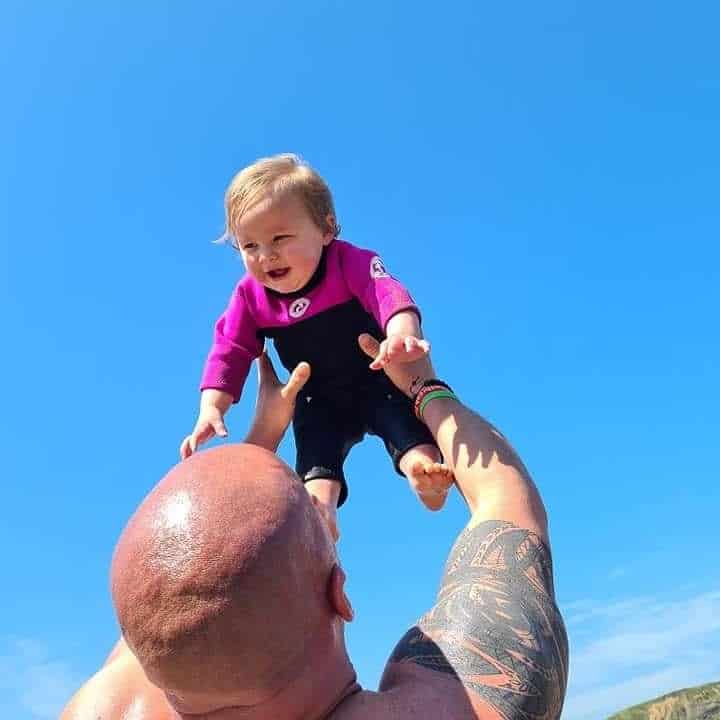 Will you help a child like Bonnie?