Five-month-old Aurora was happy and healthy until a rare illness struck her down. Her mum, Charlotte tells us about their rollercoaster journey at Bristol Children's Hospital.
"Our hospital experience is something I will never forget.
It all started at Gloucester Royal Hospital. My five-month-old daughter, Aurora, had a spiking temperature. My gut instinct told me something was wrong.
Tests showed a rare bacteria had got into her blood system. She showed signs of sepsis and needed to be rushed to Bristol Children's Hospital. The bacteria had damaged her heart. Dan and I were in complete disbelief. Aurora was born healthy and had never had any medical conditions.
I was scared she was going to die.
The Wales and West Acute Transport for Children Service (WATCh) – Oli, Natalie, and Larry – arrived. Reassuring us, they explained the entire process. They prepared for every outcome because they were worried Aurora could have a cardiac arrest enroute.
Our journey to Bristol Children's Hospital was a fog. Aurora cried as she was strapped to a stretcher. I just wanted to hold her. Dan followed the ambulance in his car, blinking away the tears as he drove. Although, we shared a weird sense of relief that we were heading to the right place.
We arrived at the Paediatric Intensive Care Unit (PICU) at Bristol Children's Hospital in the early hours, terrified and completely broken by the news that Aurora needed emergency heart surgery. Nurse Ky was the calming presence we needed.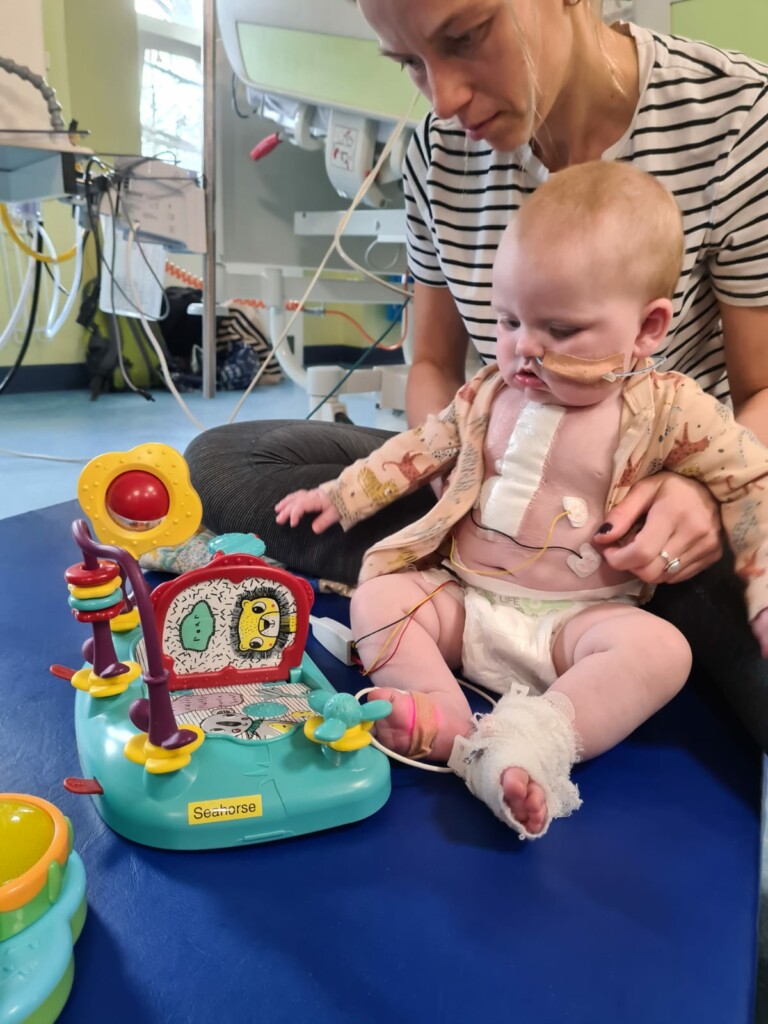 The following day Dr Massimo Caputo, Aurora's surgeon, came to talk us through the plan and its risks. We signed the papers immediately.
Taking Aurora for surgery and leaving had to be the worst thing Dan and I have ever experienced as parents—the longest six hours of our lives. When we finally received the call, the relief was unexplainable. But we still had a long road ahead.
Things can change quickly when you have a child in intensive care, so being close to the hospital in free accommodation was a blessing. After a difficult day, we could shower and sleep. Even being able to wash our clothes with the familiar scent of our detergent was the slice of normality we needed.
We would have been totally lost without a room at Paul's House.

Charlotte, Aurora's mum
Taking Aurora home wasn't simple. She had a catheter line connected to her heart. This was so community nurses could administer antibiotics. We had special training which helped. But we couldn't wait for Aurora to see her sister Ottie again. Overwhelmed with joy, we cried tears of happiness when we finally left hospital. At home, her bloods were checked weekly.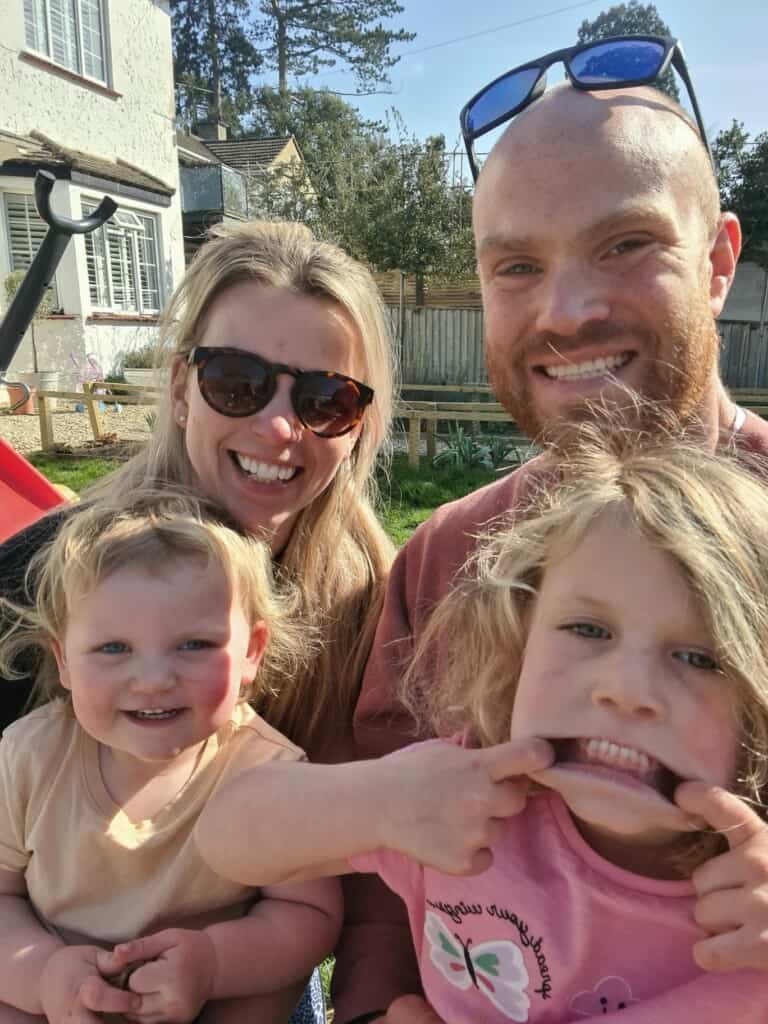 Aurora's latest cardiology appointment with the fantastic Dr Beake showed no signs of deterioration from her leaking heart valve, and Aurora is doing unbelievably well. It means she'll be reviewed in another 12 months.
We will forever be grateful to Massimo Caputo for saving Aurora's life and everyone else at Bristol Children's Hospital. It truly is a fantastic place full of the best people."