Of the many projects we fund, one that is always a big hit with our amazing patients is Forest School. Take a look below to learn more about this brilliant learning environment.
In partnership with The Bristol Zoo Project, Forest School takes patients from Sunflower and Bluebell Wards in Bristol Children's Hospital out to learn all about nature and animals. 
Held every week, this wonderful project supports children going through rehabilitation develop confidence and self-esteem in a natural environment.  
Children get to pet and feed the animals, pick flowers and take part in projects, and attend classes that all stimulate sensory play. These Forest School activities can be vital for children who are sometimes learning to walk and talk again. We know how important it is for patients to get out of the hospital and into an energising environment, full of fresh air and freedom.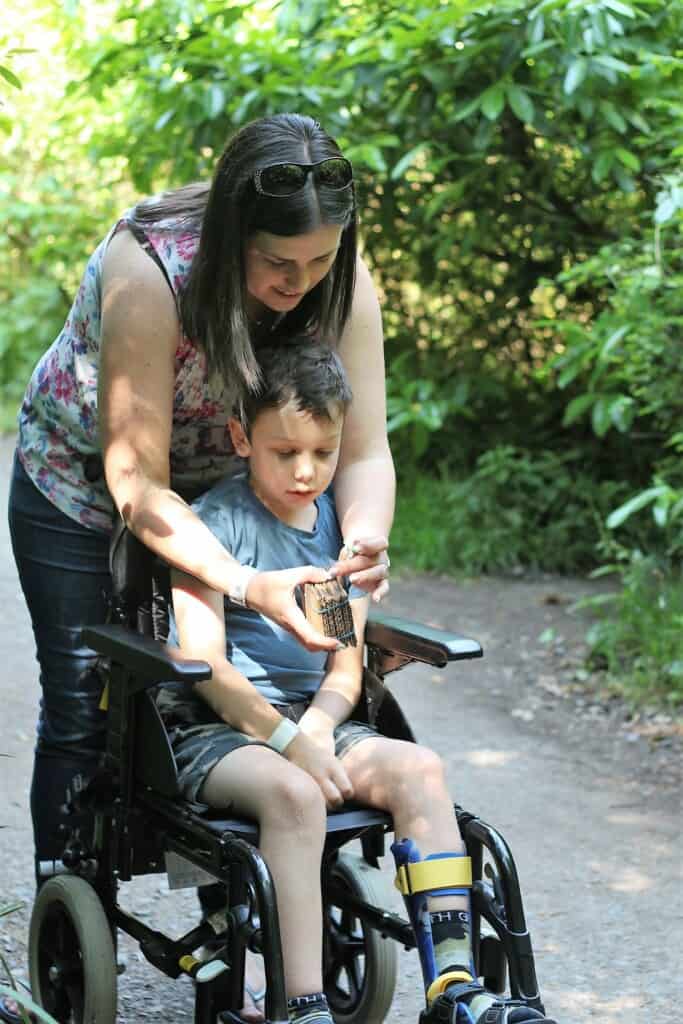 Forest SchooL: Aiding rehabilitation
Children needing rehabilitation after a brain injury are often in hospital for a very long time while they recover. Forest School is a great way for patients to leave the hospital and spend time with their parents or carers. Classes are held by a specially trained Bristol Zoo Project Ranger, who is always on hand with fun facts and exciting lessons. Patients often take part in small projects they can take away and continue with when they're back at Bristol Children's Hospital. 
Everyone loves it – both older and younger children – especially when the animals at The Bristol Zoo Project are feeling particularly mischievous! 
We'd like to say a big thank you to The Hargreaves Foundation and The James Tudor Foundation, who have generously supported Forest School over the last 12 months.